Turning down the heat: 10 sex tips to help you through the heat wave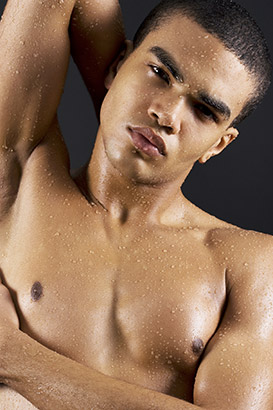 The current excessive temperatures across much of South Africa are impacting on some gay guys' sex. Here are ten tips from Health4Men's Glenn de Swardt to keep you cool while still having hot fun.
1. Wear cotton boxers instead of tight fitting briefs while you go about your everyday business. Better yet, try going commando (no underwear).
2. Invite your partner to join you in a cool, refreshing shower and commence the foreplay there.
3. Keeping your lube in the fridge will add a chilling tingle. Try cooling your dildo down as well.
4. Place an ice cube in your mouth for a while before sucking his dick, licking his balls or rimming him.
5. Place an ice cube in your mouth for a while, until it is completely rounded and smooth, before you gently insert it into his ass with chilled lube.
6. Keep a water-filled spray bottle handy to keep each other cool.
7. Try taking the play outside to experience the breeze.
8. Watching each other jerk off and edging may be a better alternative to physical contact that could generate body heat.
9. Stay hydrated by drinking plenty of water, especially if you're also using recreational substances.
10. Don't keep condoms anywhere that might expose them to excessive heat, such as in your car.