Music reviews – Troye Sivan, Black Coffee, Lady Gaga, Lana Del Rey, Robin Schulz and more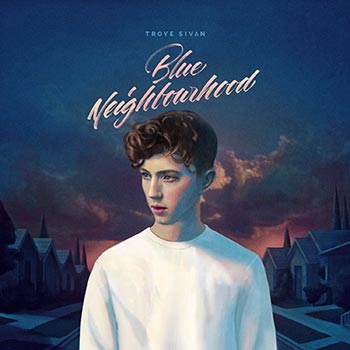 TROYE SIVAN – BLUE NEIGHBOURHOOD (DELUXE)
Troye Sivan isn't even 21 yet, but the Joburg-born, Australia-based singer/actor has an enviable list of accolades. From the title role in all three Spud movies to a role in X-Men Origins: Wolverine, being named one of the world's most influential teens in 2014 by TIME magazine, plus 4 EPs of acclaimed music and now, finally, his first full-length studio album, this is one talented guy.
Plus, after coming out via his YouTube channel in 2013, he's one of very few openly-gay musicians singing about same-sex love. Lyrically, the 16 songs (only 10 if you get the standard edition but pay the extra – the deluxe is worth every penny!) are about the pain of heartbreak and the joy of requited love, all couched in electro pop/R&B beats that make for smooth listening.
Refreshingly, Troye doesn't shy away from using male pronouns as he puts his emotional-laden voice to good use. The songs slip effortlessly between emotionally raw, sultry and wounded, but there's an overall upbeat feel to the album. The first three already-released singles, Wild, Talk Me Down and Youth, are fantastic but there's a lot more to listen to, like Heaven (featuring Betty Boo), Fools, for him (featuring Allday), Suburbia and DKLA (featuring Tkay Maidza). We've got this one on repeat.
DID YOU KNOW? Just how big of a big deal is Troye? He's got almost 3.9 million subscribers to his YouTube channel, over 3.4 million Twitter followers, 3.3 million Instagram followers and his Facebook fan page has almost 1,9 million likes. Plus he recently performed Youth live on The Ellen Degeneres Show.
MAMBAONLINE RATING: 9 out of 10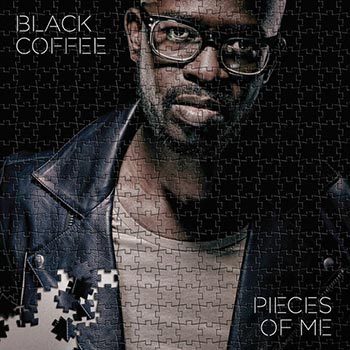 BLACK COFFEE – PIECES OF ME
If you've never heard of Black Coffee, he's South Africa's king of the collab. While David Guetta and Calvin Harris were becoming the international gold standard in pairing up well-mixed dance music with a series of different and diverse people to supply the vocals, DJ Black Coffee was making a name for himself and winning awards in Africa. Four albums and a ton of awards on, he's now a big player on the international dance scene too, so the pressure's definitely on for Black Coffee's first album in two years.
The sound is still Afrojazz and house music, upbeat for the most part but chilled enough to make for great weekend music as well as get a party started. But long-time fans might find the collaborations less A-list than usual. Other than poet Lebo Mashile, who reads a powerful, emotional poem on the album's music-free intro track and gay SAMA-winning singer Nakhane Touré on the super-smash hit We Dance Again, you're more likely to recognise the beat than the artist singing. But those beats…oh man. Sexy, seductive and able to send chills down your spine, Black Coffee knows how to craft a tune, find a voice to match it and play around with a variety of instruments, from the guitar to the piano. It all adds up to a mature house music sound, that's fresh and can be listened to over and over again, especially on tracks like We Dance Again, I'll Find You featuring Cara Frew, Come With Me (featuring Mque), Stuck In Your Love (featuring Azola), Angelina (featuring Naak MusiQ and Mondli Ngcobo) and I Have Faith with Mondli Ngcobo and Inkodlo Kamashimane.
DID YOU KNOW? Black Coffee's in the Guinness World Record books – for DJing 60 hours straight, in 2010.
MAMBAONLINE RATING: 8 out of 10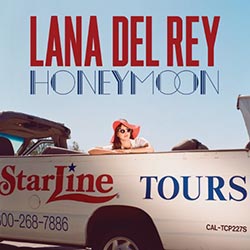 LANA DEL REY – HONEYMOON
Breezy-voiced Lana Del Rey's had her summertime of sadness, followed by her winter of discontent, and now she's in her honeymoon phase. Her new, fourth album, Honeymoon, straddles a kind of middle ground of Lana's signature brand of musical melancholy – it's still quite emo but is a lot less depro and heavy than her previous album, Ultraviolence. Listening to Honeymoon's 14 tracks isn't going to put you in a happy 'spring-in-your-step' mood but it's still hauntingly beautiful. Lana keeps the pace slow but steady, and her signature lounge-pop style is noticeably more optimistic this time around.
Honeymoon begs for repeat listening when you're in the mood to concentrate – the melodies, tones and sounds are only part of the story; listen closely to the lyrics to get the full sucker-punch effect, especially on tracks like title track Honeymoon, The Blackest Day, Terrence Loves You, High By The Beach, Art Deco, Music To Watch Boys To and God Knows I Tried. The album is rounded off by the most unusual cover of the 1964 Nina Simone hit Don't Let Me Be Misunderstood, which sounds massively different in Lana Del Rey's baroque-pop, trippy do-over.
DID YOU KNOW? Lana recorded songs with Mark Ronson of Uptown Funk fame but none of them made the album's final cut. We still don't know why…
MAMBAONLINE RATING: 6 out of 10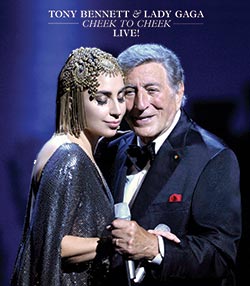 TONY BENNETT AND LADY GAGA: CHEEK TO CHEEK LIVE! (DVD)
Lady Gaga is everywhere these days: the Superbowl, the Oscars, the Golden Globes, the Grammys and acting (to equal measures of praise and protest) on American Horror Story. 2016 is definitely Gaga's year and a hard-earned one after the disaster that was her Artpop album in 2013. She's since gone about slowly, systematically and carefully reinvented herself by pairing herself up with the great crooner Tony Bennett. Their odd coupling, with its age gap of more than 50 years, has inexplicably worked out well for both singers, and produced multiple collaborations, an album, a concert tour, and a successful DVD, which is now available in SA. If you'd said that Gaga, at the height of her Bad Romance fame, would be on tour with Tony Bennett and winning a Golden Globe for acting, the world would've laughed in your face. But, love her or hate her, she's a determined fighter with the voice of an angel.
Cheek To Cheek Live might give Tony top billing but Gaga's the star attraction here. From her dizzying array of costume changes that channel everything from old-school Cher to Cleopatra and 70s chic, to her sterling voice, she's a true performer. The only criticism, and it's a minor one, is that she sometimes feels forced, like she's trying too hard to win our approval. But whether she's sharing incredible musical chemistry with Tony on duets like Anything Goes, Cheek To Cheek and It Don't Mean A Thing or soaring solo on Bang Bang (My Baby Shot Me Down) and Lush Life, Gaga owns the limelight. Tony, for a man in his late 80s, is equally impressive. He can still belt out an American jazz classic and his stage presence cannot be faulted. All in all, this is a great gift not just for Gaga or Bennett fans, but for jazz lovers too.
DID YOU KNOW? The concert was filmed in New York with a 39-piece orchestra and became the first concert to be streamed in 4k ultra-high definition.
MAMBAONLINE RATING: 9 out of 10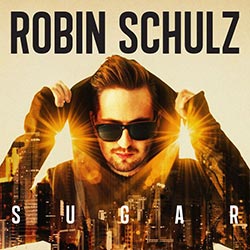 ROBIN SCHULZ – SUGAR
Robin Schulz is back with a follow up to his 2014 début, Prayer, which put him on the map with dancefloor pleasers like the much-remixed Waves and Prayer In C. The German DJ/producer's second album, Sugar, has everything that made us fall in love with him in the first place: solid, catchy beats, great lyrics, and an instant party waiting for someone to just push play. Schulz has outdone himself here, with 15 great house music tracks and, unusually for a dance album, each one's worth a listen. If the record company didn't put out singles for radio, you'd have a hard time figuring out which are the album's top tracks.
The title track, Sugar (with Francesco Yates on vocals), Show Me Love (with J.U.D.G.E.) and Pride (with soFLY and Nius) are probably the most catchy, lyric wise, but Titanic offers a thumping beat that's impossible to resist and should, if you're a clubber, be playing on dancefloors everywhere. We also loved the heady house beats on Headlights (with Ilsey), Love Me Loud (with M-22 and Aleesia), a funky, soulful cover of Eagle-Eye Cherry hit Save Tonight (with MOGUAI and Solamay), Wave Goodbye (with Henri Pfr and Jeffrey Jey), World Turns Grey (with HEYHEY and Princess Chelsea) and feel-good dance track, Moonlit Sky (with Moby and The Void Pacific Choir).
DID YOU KNOW? You can see Robin do his thing live in SA at Ultra South Africa, a dance music fest in Joburg and Cape Town on 26-28 February.
MAMBAONLINE RATING: 7 out of 10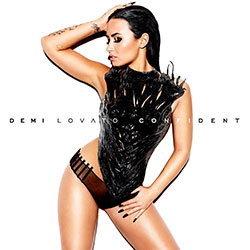 DEMI LOVATO – CONFIDENT
Demi Lovato's got a new spring in her step. She's back and bolder than ever on Confident, her fifth studio album – not bad for a 23-year-old. The title is also the album's message: Demi, who's been pretty vocal in the past about her struggles with addiction and self-harming, thrusts her heart firmly onto her sleeve on Confident's 11 tracks… most of which she co-wrote. Demi's not just in a good headspace – the album's also an attempt to reinvent herself as a serious pop diva.
Has she succeeded? That's debatable, but what's clear is that Demi's no slouch at making good, catchy pop tunes that are radio-friendly enough to get mass play (hello there, Cool For The Summer) but with some heartfelt sentiment too. Her voice is strong and powerful on the tracks, which are all upbeat power pop tracks, except for one ballad, Father, a tribute to her late, estranged dad. But for the happy/peppy stuff, which is brimming with 'look-how-I-got-through-the-tough-times' bravado, listen to title track Confident, For You, Stone Cold and Wildfire.
DID YOU KNOW? Demi's a marketing genius. She used her A-list celeb pals – like Kim Kardashian, Nick Jonas, Jennifer Lopez, Ryan Seacrest, Pete Wentz and Iggy Azalea – to release the tracklisting via Twitter ahead of Confident's release. Nice way to drum up buzz…
MAMBAONLINE RATING: 7 out of 10