Music reviews – Gwen Stefani, Zayn, Charlie Puth, Enya and more…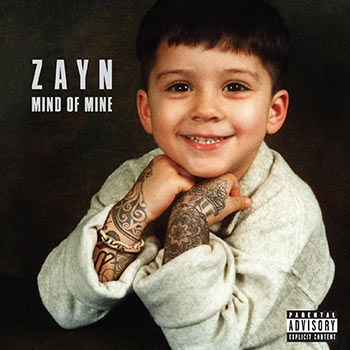 ZAYN – MIND OF MINE (DELUXE EDITION)
If you'd said five years ago, when the world was getting its first taste of One Direction fever, that the first 1Der to go solo would be Zain Malik, not many would've believed you. But not only did Zain quit the boyband long before they themselves disbanded, he's used the rumoured beef and bad blood between them to carve out a new identity as a credible R&B star. For Zain (who now makes music under the surname-less moniker Zayn) leaving 1D was partly because he needed space to express his true, R&B-loving self. Well, he's more than achieved that objective on Mind Of Mine, which is a smash hit.
Genre-wise, the album isn't actually straight-up R&B in the traditional sense – it's a kind of next-level R&B with beats that are partly reggae, soul, funk, electronic and rock (among others) but all still unmistakably R&B. It makes for 19 (we're recommending the Deluxe edition!) fresh-sounding tracks like the massive global hit Pillow Talk, She, Lucozade, Like I Would, Wrong, Do Something Good and Fool For You. Most of these songs are not commercial enough to make it to radio so expect left-of-centre beats and singing styles from Zayn whose voice handles a falsetto as smoothly as it does singing reggae well enough to impress the late, great Bob Marley. This is a music masterpiece that anyone calling themselves an R&B fan must own.
DID YOU KNOW? Zayn's made history with Mind Of Mine – he's the first UK solo male artist to debut at #1 on both the US and UK charts for a debut album.
MAMBAONLINE RATING: 8 out of 10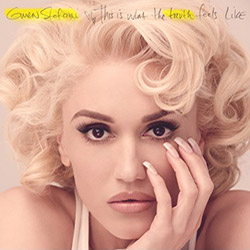 GWEN STEFANI – THIS IS WHAT THE TRUTH FEELS LIKE (DELUXE EDITION)
Warning: This ain't your momma's Hollaback album! Gwen Stefani's new, third solo album is nothing like her career-making 2004 album Love. Angel. Music. Baby which was filled with radio-friendly, catchy numbers that you sang along to even though you had no idea what a Harajuku girl was. And possibly still don't! Gwen's changed a lot since then. She's experienced motherhood, divorce, reality TV fame and new love with her The Voice co-star Blake Shelton. All of which makes for an emotionally raw pop album; clearly inspired by her marriage to Gavin Rossdale dissolving and her subsequently going public with her new beau Blake. Gwen, who's a singer-songwriter, has put her heart on her musical sleeve before: her break-up with No Doubt bandmate Tony Kanal decades ago inspired one of the band's biggest hits, Don't Speak, so in some ways we're in familiar territory here.
This Is What The Truth Feels Like is an emotional rollercoaster to listen to. And no doubt (sorry, couldn't resist!) it was also the case for Gwen to write and record. It's at times so intense you can't help but relate to the heartfelt feelings. There's heartbreak, anger, the butterflies of new love… it's all here. Get a copy of the deluxe, which has 17 tracks – worth the few extra bucks. Music-wise, there's plenty that stands out: first singles Use To Love You, Make Me Like You and Misery, plus Red Flag, Rocket Ship, Naughty, Where Would I Be, Truth, Getting Warmer and Splash. One of the best albums of 2016 so far!
DID YOU KNOW? This Is What The Truth Feels Like is more than two years in the making – Gwen started recording tracks in 2014 but threw them out after she felt they a) weren't up to scratch and b) didn't accurately represent her mindset with all the changes in her personal life.
MAMBAONLINE RATING: 8.5 out of 10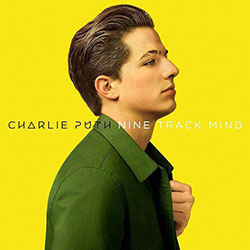 CHARLIE PUTH – NINE TRACK MIND
It's a little early to be calling Charlie Puth a one-man One Direction or the next Justin Bieber but the American singer is drawing some likenesses. His debut album, Nine Track Mind, was borne from his successful YouTube video channel and is full of the kind of R&B-infused pop that is drawing tons of attention from youngsters; from tweens to teens (and yes, even this reviewer, who's 37!). On the album's 13 tracks, Puth sings about love lost, love won and love unrequited, so much so that he's already been labelled a teen heartthrob. His handsome looks help too. Some critics have meanly called the songs, which Charlie co-wrote, a little amateurish and lacking in substance. Sure, they're a little bubblegummy but that's not necessarily a bad thing. Charlie Puth's made his mark with catchy, easy-on-the-ear songs.
You'll probably already know quite a few of the songs, including the first two singles One Call Away and the super-cute Marvin Gaye ("Let's Marvin Gaye and get it on", a duet with All About That Bass singer Meghan Trainor. But we also recommend Dangerously, the more R&B/down-tempo Losing My Mind, Up All Night, Left Right Left, Suffer (which shows off Charlie's falsetto beautifully, We Don't Talk Anymore (a duet with Selena Gomez) and See You Again.
DID YOU KNOW? The track See You Again also features Wiz Khalifa and the song was recorded as a tribute to the late Paul Walker for the Furious 7 soundtrack.
MAMBAONLINE RATING: 7 out of 10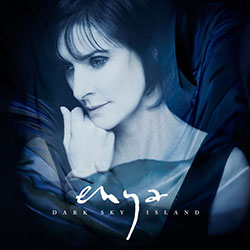 ENYA – DARK SKY ISLAND
She's Ireland's most successful singer, having officially sold over 26 million albums (some estimate that number to be closer to around 75 million!). She's won Grammys and been nominated for an Oscar and a Golden Globe, yet if Eithne Pádraigín Ní Bhraonáin walked past you on the streets, you'd never know you just brushed past one of the world's most successful recording artists. Better known as Enya, she's credited with putting Celtic music on the global music map and making New Age music popular. Which the Orinoco Flow singer has done again on Dark Sky Island, her first album in nearly a decade.
Enya's in top form here, with music so perfectly polished, the best way to describe it is as an 'experience', and not just a mere album. Time and middle age haven't affected her haunting, soothing, soulful voice so fans can expect more of what this musical genius does best: Celtic pop that stirs the soul. We've been listening to Echoes In The Rain, Dark Sky Island, The Humming, Diamonds On The Water, and Astra Et Luna on repeat.
DID YOU KNOW? Despite having released eight albums as well as music for the film The Lord Of The Rings: The Fellowship Of The Rings, reclusive Enya has never done an album tour. She's extremely private and has never married or had kids.
MAMBAONLINE RATING: 7.5 out of 10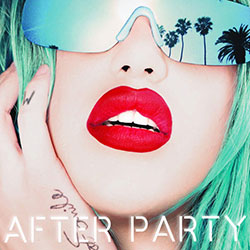 ADORE DELANO – AFTER PARTY
Bubbly, in-your-face-and-she-don't-care Adore Delano is best known for being the RuPaul's Drag Race contestant with the heart of gold, hair of green (her signature look) and the voice of an angel. But, while Adore (or Danny Noriega when she's out of drag) first went the pop star route on season 7 of American Idol in 2008, she's found her signature groove in dance music. Adore co-wrote all 13 tracks on After Party, the massively successful follow-up to her debut album Till Death Do Us Party. "Partyyyyyyy" (said in the drawn-out drawl stereotypically used by Hollywood teens who're forever saying "like, OMG you guys") was Adore's catchphrase on Drag Race and she's cleverly used it to carve out her post-Drag Race niche.
Unlike most other former Drag Racers, Adore's original content (no covers here dahlings!) shies away from the comic and camp; in fact After Party's a little dark (but not emo), kinda seedy and a bit needy. Its sexed-up lyrics and occasionally sombre themes probably aren't what you expect from the adorable Adore we met on Drag Race but they work so well that the album debuted at #1 on Billboard's US Dance/Electronic chart. She puts her excellent voice and some memorable, thumping electronic beats to good use on songs like Dynamite, After Party, Foreign Lover, Take Me There and I Can't Love You.
DID YOU KNOW? Adore originally planned to release After Party as a 22-track album but decided to keep extra tracks for her upcoming third album.
MAMBAONLINE RATING: 7 out of 10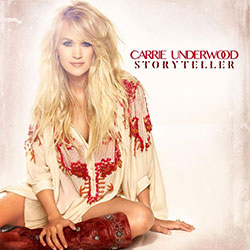 CARRIE UNDERWOOD – STORYTELLER
Who says divas need to be difficult (ahem, yes you Mariah!) with reputations for being stroppy bitches? Country-pop A-lister Carrie Underwood is living proof that you can have that intriguing tinge of fabulosity AND a girl-next-door vibe. She puts both to good use on her fifth studio album, Storyteller, which is a little more pop than country. As the title suggests, Underwood's deliberately offering up songs with something to say – not in the preachy, 'this-comes-with-a-moral' sense but a mini-story covering a range of themes from domestic abuse to woman-power and small-town gossipmongering. Says Carrie, "All the songs on the album either are very character-driven mini-movies or they're my own personal stories."
You don't have to be a county fan to enjoy these light, easy-listening songs. There's slower pop ballad The Girl You Think I Am for the hopeless romantics or the peppier Renegade Runway and the feisty Smoke Break, which is an ode to strong women who're okay with breaking the rules every now and then. There's great storytelling/songwriting on the memorable Dirty Laundry and Church Bells, while things get slower and more serious on Chaser and Relapse.
DID YOU KNOW? With Storyteller, Carrie Underwood is the only singer in the world to have scored six consecutive #1 albums on the Billboard Country chart.
MAMBAONLINE RATING: 6 out of 10