Finally! Tens of thousands of UK gay men pardoned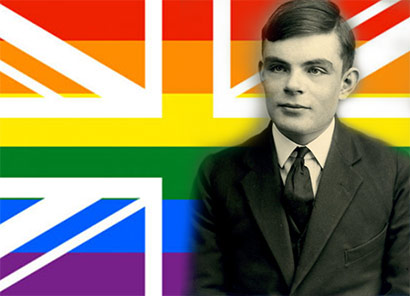 Thousands of men have been posthumously pardoned by the UK government for past convictions under historic laws that made consensual gay sex illegal.
The pardons officially came into effect on Tuesday after amendments to the Policing and Crime Bill received Royal Assent.
The legislation, known as Turing's Law, will also allow convicted offenders who are still alive to apply for statutory pardons, said Justice Minister Sam Gyimah.
This application process aims to prevent people from being cleared of offences that are still crimes today; including sex with a minor and non-consensual sexual activity.
"This is a truly momentous day. We can never undo the hurt caused, but we have apologised and taken action to right these wrongs," Gyimah commented. "I am immensely proud that Turing's Law has become a reality under this government."
According to British LGBT rights activist Peter Tatchell, up to 100,000 men could be cleared of their gay sex convictions. He described the pardons as "an important, valuable advance that will remedy the grave injustices" suffered by gay men.
Tatchell pointed out, however, that, "A pardon has connotations of forgiveness for a wrong done. These men and the wider LGBT community believe they did no wrong."
Earlier this month, the UK government issued a formal apology to the victims of the criminalisation of homosexuality ahead of Turing's Law coming into effect.
The law was named after Alan Turing, the mathematical genius and WWII codebreaker who committed suicide following his conviction for gross indecency. He was posthumously pardoned by the Queen in 2013.
Private homosexual acts between men over the age of 21 were legalised in 1967 in England and Wales, in 1980 in Scotland and in 1982 in Northern Ireland. The age of consent was lowered to the heterosexual age of consent of 16 in 2000.
Tatchell noted that some legislation that impacted on gay sexuality such as buggery (anal sex), gross indecency (all non-anal sex acts between men), procuring (facilitating, aiding and abetting) and importuning (chatting up, cruising) were only repealed in 2003.