Opinion | Young, Black and Gay – Corporate South Africa's Leviticus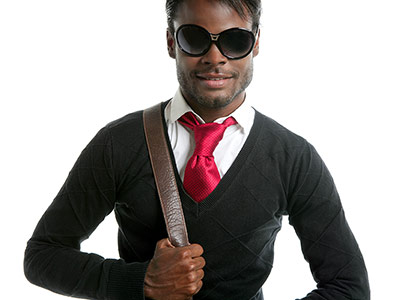 As the first in the world to outlaw discrimination based on sexual orientation and thus elevating South Africa to being the fifth country in the world, and to date, the first and only one in Africa to legally recognise same-sex marriage the Constitution of South Africa is a very critical resource in raising gender and sexuality dialogue in Africa.
Yet, the conversation seems not hopeful enough and elevated enough, as many LGBTQAI+ South Africans endure challenges including homophobic violence, social stigma, HIV/AIDS infections and most recently, corporate homophobia.
A muted conversation that not many managers, executives and employees ever unpack is that of being Young Black and Gay (YBG) in corporate South Africa. It seems it is more than just a sexuality thing but also a race and social background thing.
Breaking it down, being young in South Africa is very challenging given the challenges the youth are faced with. Being black on the other hand is on its own a struggle. The fight is for recognition, inclusion and reward. Now take the two, young and black and factor in being gay and a whole different conversation is sparked amongst homosexuals fitting all these criteria who are in corporate South Africa.
It is one thing for corporate South Africa to have policies on sexual diversity and racial inclusion that look good on paper – this is compliance! Yet, very minimal effort is made towards acceptance. YBG corporate citizens are still tolerated and not accepted in corporate South Africa.
It is the silent conversations that take place as well as being treated as though they are just part of the furniture. Inclusive as corporate South Africa may seem to be from a legal and social outlook, significant work needs to be done to actually impact and transform the corporate sector. YBGs need inclusivity, agency and unrestricted participation.
The media has a significant role to play in this regard as the conversation of homosexual representation in corporate South Africa still needs to be unpacked in context. Being YBG in corporate South Africa is the equivalent of being a dent and a virus to the corporate sector. There is a need from top level management to embrace the core tenets of the Constitution.
Quite often greetings cards will be sent out to employees for Women's Month, Youth Month, Christmas, Eid and other political and religious "months and days". However, very rarely do those in corporate structures send out company communications highlighting significant homosexuals such as Simon Nkoli, or Pride and sexual diversity months.
The struggle is real!
Being in corporate for the YBG is a struggle for recognition and beyond-it is an undocumented Leviticus altogether. Government, civil society and the like need to be at the forefront in advocating for corporate inclusion and representation of those who come from black communities that are predominantly not accepting of homosexuality, as it is still viewed as un-cultural and taboo.
To pave way for those YBGs who are coming into corporate South Africa, we need to see evidence of more executives coming out to the forefront and empowering those who are in junior positions and are yet to be integrated into the politics, philosophies and the struggles of corporate South Africa. South African corporates also need to reiterate during their employee training and induction programmes their stance on a mutually diverse and accepting culture.
It is not just the use of the acronym "LGBTQAI+" but rather an open and vocal dialogue in the corporate corridors and boardrooms where the full phrases "lesbian", "gay", "bisexual", "transgender", "queer", "asexual" and "intersex" can be used as scope for empowerment, education, transformation and inclusivity for these much marginalised groups.
In 1998, Parliament promulgated the Employment Equity Act. The law protects South Africans from labour discrimination on the basis of sexual orientation among the varied categories. In the year 2000, similar protections were lengthened to fit public accommodations and services, with commencement of the Promotion of Equality and Prevention of Unfair Discrimination Act. Yet there is still a paradox: homosexuals in corporate South Africa still feel discriminated against.
The law had been passed but penalties for non-inclusion were not set out for a non-compliant corporate South Africa.
With no specific hate crime legislation; this significant gap is becoming the playground for corporate South Africa to trample upon one of the most marginalised groups in society. Radical transformation and intervention is needed to ensure that those who identify as LGBTQAI+ and are accepted, involved and trusted within the echelons and dynamics of corporate South Africa.
LGBTQAI+ professionals are employed at major companies throughout the country.
This segment of the population is also targeted through various marketing campaigns as corporate South Africa now recognises the value of the "Pink Rand". Disappointing as it is, business in South Africa undervalues this market as very few companies come on board towards raising awareness and pledging acceptance as well as supporting initiatives such as the annual Gay Pride.
South Africa needs to be moved forward and embrace the reality that homosexuals can be in "non-typical" careers such as public relations, media, design and the like. We need to move the republic forward and also start recognising those homosexuals in fields such as engineering, agriculture, Mining, etc.