Will the ANC back the formation of an LGBTI League?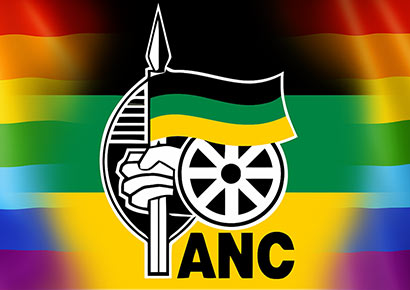 A group of LGBTI ANC supporters will march to Luthuli House on Friday to call on the ruling party to embrace the formation of an ANC LGBTI Forum.
The collective intends to deliver a request to the office of Secretary General Gwede Mantashe to formalise the structure that would become a "safe space and platform for sexual minorities".
In a statement, the conveners of the ANC LGBTI Forum said: "We have organised ourselves as openly lesbian, gay, trans, intersex and queer individuals that are members, supporters, friends and sympathisers of the ANC as a call to action to lobby the party to formally recognise the LGBTI Forum as a legitimate league of the party."
The forum explained that the entity would "work towards ensuring the creation of policy aimed at protecting sexual minorities and lobby and advocate for openly queer governance leaders and representation in parliament, other legislatures [and] diplomatic deployments".
This would "demonstrate the efforts of the party to the commitment enshrined in the constitution of the ANC and that of the country".
Mpho Buntse, an LGBTI activist and spokesperson for the group, told Mambaonline that a decision was taken to undertake a march because earlier requests for the forum's establishment were ignored by the party.
"We have attempted to speak to key individuals in the ANC, including the secretary general's office, but we have been getting blank responses. [The march] is just a bit of pressure that we want to put in."
While the proposed forum would not initially have the same clout or status as the party's Women's League or Youth League, the aim is for it to eventually achieve this kind of standing in the party. Buntse explained that the approach is based on the ANC Business Forum, which represents the interests of businesses and entrepreneurs within the ANC.
"We don't want to jump the gun just yet. We want the ANC to know that we are looking at plans for it to become the equivalent of a league. It's not a league yet, but we are working towards that."
Buntse said that while the ANC has been behind legislation and policies that have advanced LGBTI rights in South Africa, there have been failings in implementation. "We are saying that those policy frameworks are on paper, but they do not directly translate to action," he continued.
Primary concerns for the planned forum include the continued attacks against LGBTI people, especially women, as well as the lack of consistency, in for example, the government's stance in international relations when it comes to LGBTI rights.
Buntse has called on those who back the proposal to take part in the march on Friday, 15 September, from Newtown Park to the ANC's Luthuli House, starting at 8:30am.