Tanzania | Fear for safety of 13 arrested for "promoting homosexuality"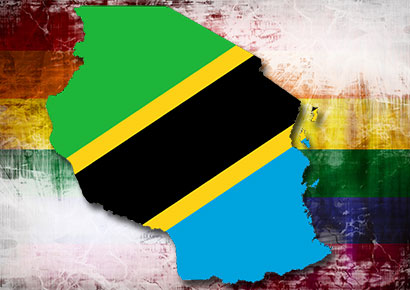 Mambaonline has learned that the 13 people arrested in Tanzania for "promoting homosexuality", including two South Africans, are still in jail and may face forced anal exams.
The individuals were taken into custody after police raided a legal consultation at a Dar es Salaam hotel on Tuesday convened by the Initiative for Strategic Litigation in Africa (ISLA) and Community Health Services and Advocacy (CHESA).
The meeting was to receive instructions and evidence on a case that the organisations are planning to file before a court. The case concerns a challenge to the government's decision to limit the provision of certain health services that it had previously provided.
According to a police statement issued on Wednesday, those arrested have been accused of "promoting homosexuality," although this is not specifically outlawed in Tanzania.
Amelia Motsepe, a representative for the Johannesburg-based ISLA, told Mambaonline that while bail had initially been granted, it was later revoked and the 13 individuals are back in custody. They have not been formally charged.
Three members of the group are lawyers and the two South Africans include ISLA's Executive Director, Sibongile Ndashe.
"We do fear for their safety," Motsepe said. "We are not even sure in which police station they are." She declined to name the second South African at this stage as her family has not yet been notified.
Motsepe described the arrests as being "malicious" and "irregular", arguing that "[the police] are investigating a criminal offence that does not exist."
ISLA works to "enable broader access to justice" and supports those who aim to "hold states accountable" for violations of human rights. Ironically, said Motsepe, this incident confirms the need for the organisation's work and "proves that the Tanzanian government is abusing their power."
Police are planning to subject those arrested to forced anal exams
ISLA has hired a local lawyer to represent the detainees. Speaking to Mambaonline, the lawyer, who asked to not be named, said he had met with the arrested individuals on Friday and that they "are fine".
He confirmed that they had been denied bail because the police believe that this "may cause problems with the investigation".
He said that there is no law that specifically bans the "promotion of homosexuality" in Tanzania and that police are still deciding what to charge the group with. This could include engaging in same-sex relations or "immoral" activities.
"They are looking for anything that they can charge them with," he added. Alarmingly, he claimed that the police "want to take them for forced anal tests so that they can prove that these people are homosexuals."
These kinds of discredited exams, which are equated to torture by human rights groups, have been used by the Tanzanian authorities before.
The lawyer said that this week's arrests are part of a pattern of "harassment and intimidation" against LGBTQ people, citing the detention of 20 individuals at an HIV workshop last month on "suspicion" of homosexuality.
In the past year, Tanzania has seen an alarming spike in anti-gay rhetoric and crackdowns against the LGBTQ community. This includes a spate of arrests and the shutting down of 40 facilities that offered life-saving HIV services to men who have sex with men.
Sex acts between men are illegal in Tanzania and carry a maximum penalty of life imprisonment. While sex acts between women are not specifically banned in most of the country, they are illegal on the semi-autonomous islands of Zanzibar and are punishable by up to five years' imprisonment.