Tanzania | 20 arrested for homosexuality in Zanzibar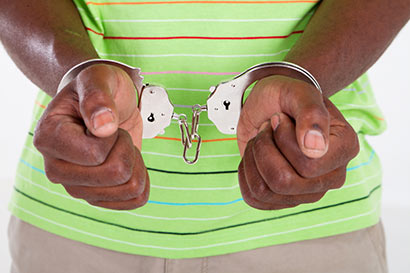 Twenty individuals have been arrested simply for "suspicion" of homosexuality during an HIV workshop in Zanzibar.
According to the BBC, the 12 women and eight men were detained last week while they were receiving training in HIV/Aids education at a hotel.
"Yes, we rounded them up because we suspect that they were engaged in homosexuality in Zanzibar, which is illegal in Zanzibar and is against the law of the country," Regional Police Chief Hassan Ali told AP. He added that the authorities "will intensify (their) vigilance against those groups".
Ali further asserted on state television: "They are implicated in homosexuality. We arrested them and are busy interrogating them. The police cannot turn a blind eye to this practice."
Sex acts between men are illegal in Tanzania and carry a maximum penalty of life imprisonment. While sex acts between women are not specifically banned in most of the country, they are illegal on the semi-autonomous islands of Zanzibar and are punishable by up to five years' imprisonment.
The arrests follow Deputy Health Minister Hamisi Kingwangalla's vow to parliament on Friday to "fight with all our strength against groups supporting homosexuality in our country".
Kigwangalla is known to be virulently homophobic. In February he threatened to release the names of gay people at a press conference but cancelled the event at the last minute.
Tanzanian LGBT activist James Wandera Ouma has previously called on tourists to boycott Zanzibar, which is a popular travel destination.
"Boycotting will be one of the things to do – and not quietly, not silently, but announcing and publishing that 'we are boycotting going to Tanzania because of the persecution of the homosexuals'," he said. "We need external pressure to make our government accountable. Our government is violating human rights."
In the past year, Tanzania has seen an alarming spike in anti-gay rhetoric and crackdowns against the LGBT community. This includes shutting down 40 facilities around the country that offered life-saving HIV services to men who have sex with men.
Health Minister Ummy Mwalimu has claimed that the provision of lubricants and condoms by these centres was proof that they were intent on "promoting homosexuality" among young people.
The Tanzanian authorities also carried out forced anal exams on suspected gay men in Zanzibar in December.
The US embassy in Dar es Salaam has warned that the moves "would result in fewer Tanzanians receiving life-saving services and expand the epidemic among those most in need of viral suppression".