Here's Southern Africa's NEW Mr Gay World 2018 representative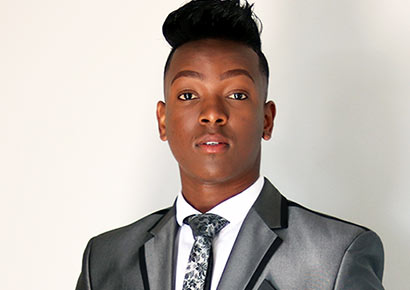 Capetonian Karabo Morake will take the place of Juan Pinnick in the Mr. Gay World™ 2018 contest after the latter withdrew from the event due to a knee injury.
On Monday, Mr Gay World made the shock announcement that Pinnick, the current Mr. Gay World Southern Africa, will no longer be able to take part in the international competition next month in Knysna.
"Juan recently underwent an operation on his knee and will not be fit enough to be able to participate in the rigorous challenges that have been lined up for the delegates," said the organisation in a statement.
Pinnick wrote on Facebook that he was "heartbroken" that he had to pull out at the last minute. Over a week ago he posted a photo on Instagram from his hospital bed expressing hope that he would still recover in time.
While Pinnick will keep his title of Mr. Gay World Southern Africa, his first prince, Karabo Morake, will now take his place in the competition to represent Southern Africa.
"We are very sad that Juan will not be ready for this year's Mr. Gay World, as he certainly has the personality to do very well in this competition," said organiser John-Louis O'Neil. "We are however thankful that Karabo is stepping forward and we wish him all the best."
The 27-year-old Morake, who is originally from Mafikeng, works as an internal relations legal executive manager in Cape Town. He told Mambaonline that the news of his upcoming challenge was completely unexpected.
"It's really unfortunate that Juan's injury happened now. I feel really for sad for him," said Morake, who developed a strong friendship with Pinnick during last year's Mr Gay World Southern Africa competition.
"[As first prince] I always knew that I might be requested to step in if anything happened, so mentally you need to prepare yourself. I'm really excited," he added.
The delegates for Mr. Gay World 2018 will arrive in Knysna, South Africa on 20 May and will spend a week doing various physical and other challenges before the winner is crowned at the Grand Finale on 26 May. Tickets can be found at www.webtickets.co.za.
You can also vote for Karabo Morake online here.
Pic of Karabo Morake by Ashley Smith