Botswana | Frustration as decriminalisation case postponed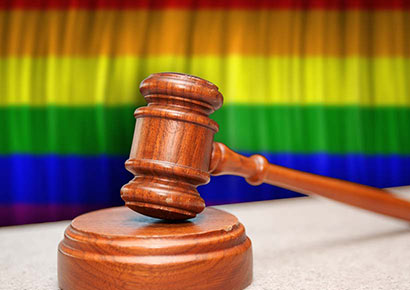 A case challenging the constitutionality of the ban on same-sex sexual acts between consenting adults in Botswana has been delayed.
The historic case was to have been heard last week Thursday in the High Court of Botswana in Gaborone but was postponed due to logistical reasons.
It is understood that the court was unable to proceed with the hearing as the judge assigned to the matter was promoted and was no longer available. A new date for the hearing has yet to be announced.
Caine Youngman, Advocacy Manager at Lesbians, Gays, and Bisexuals of Botswana (Legabibo), said he believes that the postponement was simply due to logistical issues at the court and that there was no untoward motive behind it.
He did reveal, however, that in another possible complication, the Attorney General has filed a request for an extension in the case.
"Their justification was that they realised that the case is of greater importance and so they need time to seek senior advocates to help them," Youngman told Mambaonline. "This is the most ridiculous excuse, considering that the moment the case was launched in 2015 it made mention of the Constitution," he said.
Youngman admitted that the delay is frustrating but he insisted that Legabibo and the LGBTQ community in Botswana would not be deterred from pursuing equality. He also noted that the groundbreaking case to successfully force the government to recognise and register the organisation in 2016 was the result of a four year legal battle.
"We are human rights activists. We are in it for the long haul; we are aware that any legal process might take three years, it might take five years, it might even take ten years," he said.
"We are very patient people as the LGBTI community, we can wait. Not by sitting and not doing anything but while pushing other mandates, like doing advocacy. We don't want, once the law is changed, to have a backlash from the community. We need to make sure that community is ready for any possible legal changes."
The lawsuit, filed by a gay man identified only as LM, against Botswana's Attorney General, argues that sections 164(a), 164(c) and 165 of the Botswana Penal Code are unconstitutional.
Gay and lesbian people can be prosecuted under these laws, which ban so-called "unnatural offences" and "carnal knowledge of any person against the order of nature." Penalties include seven years in prison.
The applicant is asking the court to rule that the continued criminalisation of consensual same-sex sexual relationships violates his basic constitutional rights.