Botswana | Activists condemn horror video beating of trans woman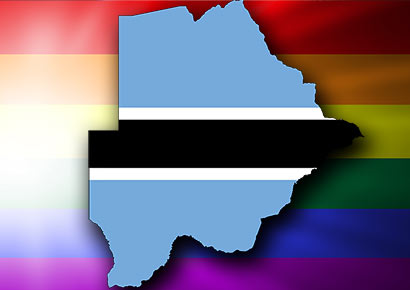 A social media video of a transgender woman being brutally beaten and abused by a mob in Botswana has been condemned by activists.
According to local LGBTIQ rights group Legabibo, the video shows the woman being violated by members of the public, including men, women and security guards, while she helplessly laid on the ground exposed.
"The perpetrators are illuminating the most intimate parts of her body, in addition to beating, slapping, kicking, verbally attacking and filming the incident," said the organisation. "All the while people are looking on, laughing and making derogatory comments. To add insult to injury, the video has been posted on social media to further humiliate her."
It's understood the incident took place outside a night club in Gaborone called Trekkers on Friday night.
Legabibo noted that these kinds of attacks against transgender people are based on the idea of defending "public morality" and instilling "good behavior". It criticised the misguided perception that "violating a person who does not conform to heteronormativity is equivalent to defending social norms and upholding the cultural and religious beliefs of the Botswana public."
Legabibo called on the authorities to take action against the perpetrators and for the public to stop sharing the video. It also urged cultural and religious leaders to speak out against violence directed at trans-identifying individuals, and for security guards to protect the public.
"We wish to emphasise that humiliating a human being whether in public or private is not good behavior, it's not BOTHO, it's not GODLY, it's not CULTURAL and it's definitely ILLEGAL!"
The group continued: "Finally let us all remember that the Constitution of Botswana has declared that EVERYONE deserves the right to be protected against inhumane treatment and that includes transgender persons."
Legabibo's Bradley Fortuin told MambaOnline that the organisation has been able to find the victim. "We are accompanying her to the police tomorrow to open a case. We have offered counselling services to her as this is very traumatising."
He added: "There are also plans to talk with the management [of the club] and find how the staff can be sensitised and protect the community, and also hold one of the security guards accountable who took part in assaulting her."
The courts in Botswana have affirmed the equal rights of transgender people. In two separate landmark cases, in September and December 2017, they ordered the government to fully recognise the gender identity of transgender individuals.
Legabibo is also in the process of challenging the constitutionality in court of the ban on same-sex sexual acts between consenting adults in Botswana. While homosexuality is not specifically outlawed, individuals could be prosecuted under Section 164 of the Penal Code that bars "carnal knowledge of any person against the order of nature," with penalties including seven years in prison.