Your health | Don't panic this festive season with the Me1st partners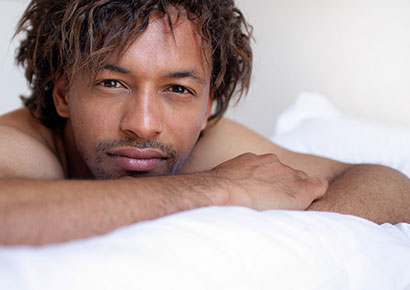 We all know how exciting the festive season tends to be, especially when you're someone from another province and you get to go home.
People have also just received their bonuses, you're seeing old flings from back home and there's just a vibe in the air. I, for one, know this, having been born and bred in the Eastern Cape but residing in Johannesburg.
During this time we also tend to engage in reckless behavior as people consume alcohol, drugs and other things and end up engaging in risky sexual activities.
There's a rise in 'stealthing' (when your partner removes the condom during sex without telling you) amongst men who have sex with men (MSM). Condoms can also break or you might forget to use one because there weren't any nearby when you needed one.
Now you're in a panic as you don't know any facilities back home that can assist you because you're not "out" back home or you're an MSM who is known in the community. Plus, we cannot forget the attitudes we often see back home when it comes to MSM in comparison to the other provinces we work in. For example, attitudes in the Eastern Cape are hectic and this was notable during the protest against Inxeba: The Wound, while in Johannesburg attitudes tend to be more relaxed and there are more facilities to access.
If you are an MSM individual in the following cities: Bloemfontein, Kimberley, East London and Durban then you don't have to worry because the Me1st campaign and its local partners are providing health services to MSM individuals over the next few months. Some of these facilities include:
Social Health & Empowerment Coalition of Transgender Women in Africa (SHE) – East London
The Social Health & Empowerment Coalition of Transgender Women in Africa (SHE) is one of Right to Care's partners in Eastern Cape. SHE – East London is a non-government (NGO), non-profit organisation (NPO) Which primarily pioneers the African Trans-Feminist movement. SHE aims to expand feminism to recognize the problems of African Trans and intersex women within the feminist sphere. SHE also supports men who have sex with other men, regardless of sexual identity, through their programme with Right to Care. SHE provides HIV testing and STI screening services as well as providing condoms and lubrication. SHE is open from 08:00 to 16:30, Monday to Friday. Their services are free of charge.
Contact details:
• Landline: 043 7220750
• Cell: 083 4692812
• Facebook: Impilo Yetu / Social Health & Empowerment
• Twitter: shetransfem
• Instagram: shetransfem
Durban Lesbian & Gay Community & Health Centre (Kwa Zulu Natal)
The Durban Lesbian & Gay Community & Health Centre (a project of the KZN Coalition for Gay & Lesbian Equality) is a Drop-In Centre, safe and secure space for lesbian, transgender, gay, bisexual, and intersex communities in Durban and KwaZulu-Natal. They provide personal, HIV and AIDS counseling and do referrals for legal counseling and advice. They also cover matters ranging from understanding own sexual orientation, health status, coming out (LGBT and HIV+), mitigating/fighting stigma and discrimination, homelessness, drug and alcohol use/abuse, living positively, drafting wills, same-sex marriages and divorce.  They are an HCT Clinic providing among other things HIV counseling and testing, STI and TB screening and treatment referrals.
Contact Details:
• Landline: 031 312 7402
• Cell/What's App: 083 748 9565
• Facebook: www.facebook.com/durbanpride
Lifeline Northern Cape- Kimberley
Lifeline is an HIV/AIDS healthcare organisation in Kimberley that provides free and confidential HIV & STI testing, antiretroviral treatment therapy (ART), STI treatment and safe sex & prevention. Beyond testing, at Lifeline clinics, healthcare professionals are available to provide information on safe sex and the prevention of transmitting or contracting HIV and STIs.
Contact Details:
• Landline: 053 832853
• Facebook: www.facebook.com/lifeline.kimberley.7
Free State Rainbow Seeds
Free State Rainbow Seeds is a non-government (NGO), non-profit organisation (NPO). They redefine and set up local, provincial and national support networks to mobilise resources to address the specific need and interest of lesbian, gay, bisexual, transgender and intersex (LGBTI) people. They facilitate the development and sustainability of safe spaces and support networks for LGBTI people to address their psycho-social needs. They also mobilise LGBTI people through social action to effectively respond to hate crimes on the basis of gender and sexual orientation. In addition, they offer support to LGBTI people who are infected and affected by HIV and AIDS. They also do HIV testing and offer free HIV and STI education and run weekly LGBTI support groups. They are open from 08:00 to 16:00, Monday to Friday. Services are free of charge.
• Landline: +27 51 430 1023
• Cell: +27 78 810 1784
• Facebook: Free State Rainbow Seeds Lgbti/msm
• Facebook (Closed group): @FSRS_LGBTI
• Twitter: @fsrs_lgbtiq
For news on Me1st campaign activations and where to find MSM friendly clinics, visit the ME1st website, and follow the campaign on Facebook, Twitter and Instagram.