South African gay hit film Kanarie to get US release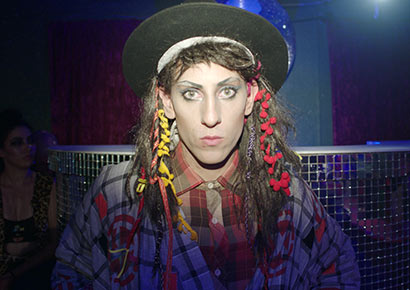 After a successful run at the local box office, it's been announced that the award-winning gay-themed Afrikaans film Kanarie will be released in US cinemas.
The musical film's production company, Cape Town based Marche Media, said it had closed a deal with Breaking Glass Pictures this month, granting them the American rights to the movie
Kanarie (Canary) is expected to open theatrically in the US in June, followed closely by a DVD and VOD release, a rare opportunity for a South African film, particularly an Afrikaans language production.
"Engaging and heartfelt, this moving coming-of-age tale transports us back to the mid-80s, when outsiders and lost souls turned to the glorious voice of Boy George to give us hope and guidance," said Richard Ross, Co-President of Breaking Glass in a statement.
"Anchored by truly amazing performances and superb writing, Kanarie is one of the most memorable films in recent years, and an important and outstanding addition to our lineup," he added.
Breaking Glass Pictures is an American independent film distribution company that focuses on releasing a range of provocative and challenging films, including horror, foreign language, art house and LGBT titles
Based on a true story, Kanarie is a gay coming-of-age musical drama set in apartheid South Africa during the 1980s. It tells the story of an 18-year-old boy who is recruited into the Defence Force Choir. While on tour, he comes to terms with his sexuality and the nature of the country he lives in.
Kanarie got rave reviews when it screened at international film festivals and was released in South African cinemas late last year. In November, leading film publication Indiewire named the movie one of the 14 Best Queer International Films of 2018.
In our review of Kanarie, we said it is "a remarkable South African film and a stellar example of queer storytelling."