Review: Kanarie is a coming out story that sings on screen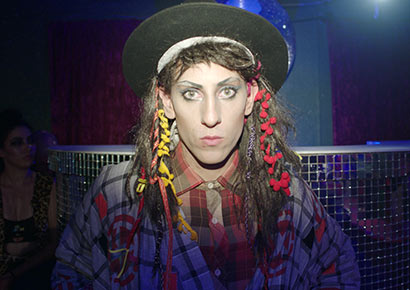 There's a new acclaimed gay film in cinemas. Kanarie is the latest award-winning exploration of queer identity within a uniquely South African context that brings up complex emotions.
This engaging Afrikaans musical drama has won numerous international and local awards. It comes in the wake of the recent gay love story Inxeba (The Wound), which caused national controversy for depicting same-sex love in a deeply traditional cultural context.
Kanarie is seemingly set in a whole other universe (yet, in the same country). It's the 1980s and small town 18-year-old schoolboy Johan Niemand (Schalk Bezuidenhout) is called up for compulsory military service to defend the "Vaderland" from the "communists".
The apartheid army is no place for a Boy George fan like Johan, who is still coming to grips with his sexuality. His best hope is to make use of his musical talents to apply for a spot in the Kanaries (Canaries), the national defence force choir.
He gets accepted and goes on a life-changing journey of discovery about himself and to some extent the nature of the country he lives in. There's comedy, there are a few musical numbers and there are powerful dramatic moments.
At its heart, Christiaan Olwagen's Kanarie is a personal story about coming of age and coming out – and it's based on the filmmakers' own experiences. Bezuidenhout – who is best known for his comedy – stands out as the lead character. His Johan is forced to question his sexuality, religion and sense of patriotism. At one key point, Bezuidenhout heartbreakingly depicts one of the most excruciating coming out scenes I've seen on screen.
The characters are for the most part hugely entertaining and captivating; especially the members of the choir. While there are one or two instances bordering on caricature, the performances overwhelming ring true. There are fantastic cameos by veteran Afrikaans actors, such as the brilliant Anna Mart, throughout the film that help bring Kanarie to life.
It is a beautifully crafted film, from its masterful script (co-written by Olwagen and Charl-Johan Lingenfelder) to its cinematography (Chris Vermaak). In particular, its depiction of 80s (white?) South Africa is impressive: The pop music, the clothes, the decor and, of course, the sense of stifling racist and Calvinist paranoia. There will likely be a conflicting sense of nostalgia and revulsion for most South Africans who lived through that era.
It is admittedly uncomfortable to see a South African film in 2018 in which the only people of colour are background service staff. The on-screen display of the old South African flag is also cringeworthy (in fact, at one preview screening an audience member walked out). However, Kanarie is Johan's story within a particular personal and historical point in time – in which this would have been his myopic reality.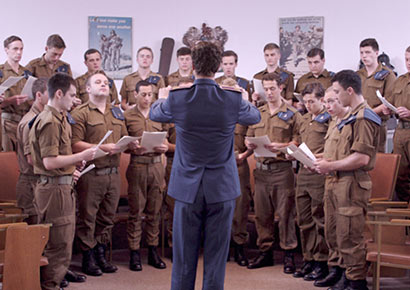 Inxeba and Kanarie are each located within their own cultural context: Inxeba depicting the Xhosa community and Kanarie, the apartheid-era Afrikaans community. In that sense they are quite insular and worlds apart from each other but hopefully they represent a growing diversity in telling the stories of South African LGBTQ people from all backgrounds.
I hope that Kanarie won't only connect with members of the Afrikaans community. That would be a shame. While not being able to speak for all, I'd like to think that the angst and turmoil of grappling with identity and self will resonate with (queer) people of all kinds. Kanarie is a remarkable South African film and a stellar example of queer storytelling.
Kanarie is out now in cinemas across South Africa.