Abusive Home Affairs biggest challenge facing LGBTI asylum seekers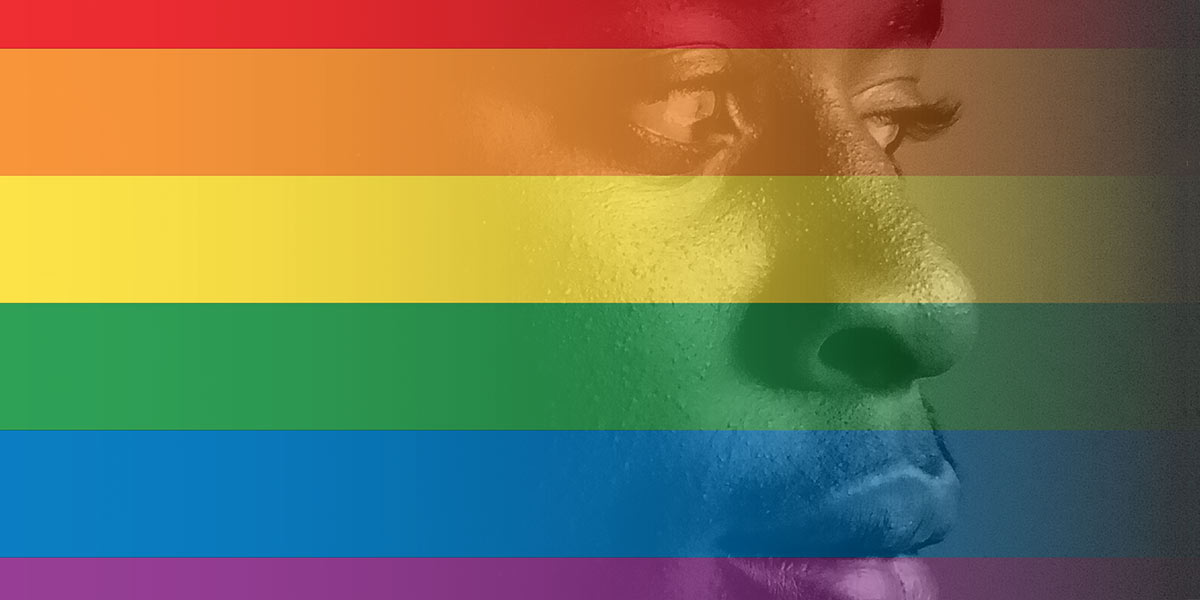 A new report reveals the many challenges facing LGBTI asylum seekers who have fled to South Africa, including homophobic and xenophobic state officials.
Titled The Voice: Life experiences of LGBTI refugees and asylum seekers in South Africa, the research was released by human rights NGO Access Chapter 2.
The study was conducted between October and November 2018 among 50 adult LGBTI migrants, refugees and asylum seekers. They consisted of 21 gay men, 10 lesbian women, 15 bisexual people, and 4 transgender persons.
One of the key concerns of LGBTI migrants, refugees and asylum seekers is the difficulty in acquiring legal documentation from the Department of Home Affairs. Without this they are unable to work, study or open bank accounts.
As the study reveals, securing refugee status in South Africa is notoriously difficult for LGBTI applicants. A major challenge cited is the complex, bureaucratic and abusive processes they face when they visit Refugee Reception Centres, "including being sent from pillar to post."
More than half (56%) reported not feeling safe at the centres, with some experiencing hate crime incidents outside and inside the facilities
A whopping 86% of the respondents said they'd been asked to "prove" their sexual orientation by officials at the refugee centres. This can be notoriously difficult and is often the basis on which applications are refused.
A recent example is Kenyan George Barasa who, despite being a well-known LGBTI activist, has been refused asylum because officials concluded in a stunningly inept report that he was lying about his sexuality.
Another, Zambian Anold Mulaisho, was laughed at by Home Affairs officials and also had his application rejected. The department asserted that he could not be gay because he preferred to play with girls as a child, among a host of nonsensical reasons.
Applicants are traumatised, intimidated and humiliated
"The majority of the participants felt intimated and personally violated by being asked to bring evidence of their sexuality which is practically impossible to do," says the report. "Furthermore, participants reported that the interview process for legal documents is traumatising intimidating and sometimes humiliating, making it difficult to return for an appeal process."
A small majority, 52%, of the respondents were given a Section 22 temporary asylum document. This, however, is often not accepted by banks, does not allow for studying or working, and expires after six months. The findings revealed that 80% of these respondents were unemployed
Only one of the respondents had received refugees status, while one was granted permanent residence and four were given student visas. A significant number, 36%, did not secure any documentation at all.
"We are treated like criminals," Barasa told MambaOnline recently "They shamelessly admit that they are xenophobic. This is something that I go through all the time from Department of Home Affairs officials. I also face homophobia from other refugees from other countries that are homophobic."
Sixty-percent of the respondents revealed they'd experienced violent xenophobic attacks, and many faced discrimination on the basis of their sexual orientation, gender, origin and ethnicity.
Ironically, almost all (96%) of the respondents chose South Africa as a destination because of the legal and constitutional protections it is meant to offer.
Health care was another hurdle for the respondents, with 60% unable to access health care because of lack of documentation. Many (20%) admitted they had to lie about "forgetting" documents in an effort to get health services.
Access Chapter 2 said there is a pressing need for stakeholders to work together to resolve the problems endured by physically and psychologically vulnerable LGBT migrants, refugees and asylum seekers.
A key recommendation in the report is for state officials to be sensitised and trained on servicing LGBTI applicants and to be held accountable for their actions.
"The state's obligation to protect, promote and fulfill the human rights obligation of people on the basis of race, origin, sex, gender, gender identity, gender expression and sexual orientation, amongst others, must be upheld with integrity and dignity to ensure that migrants, refugees and asylum seekers' rights are not compromised," said the organisation.