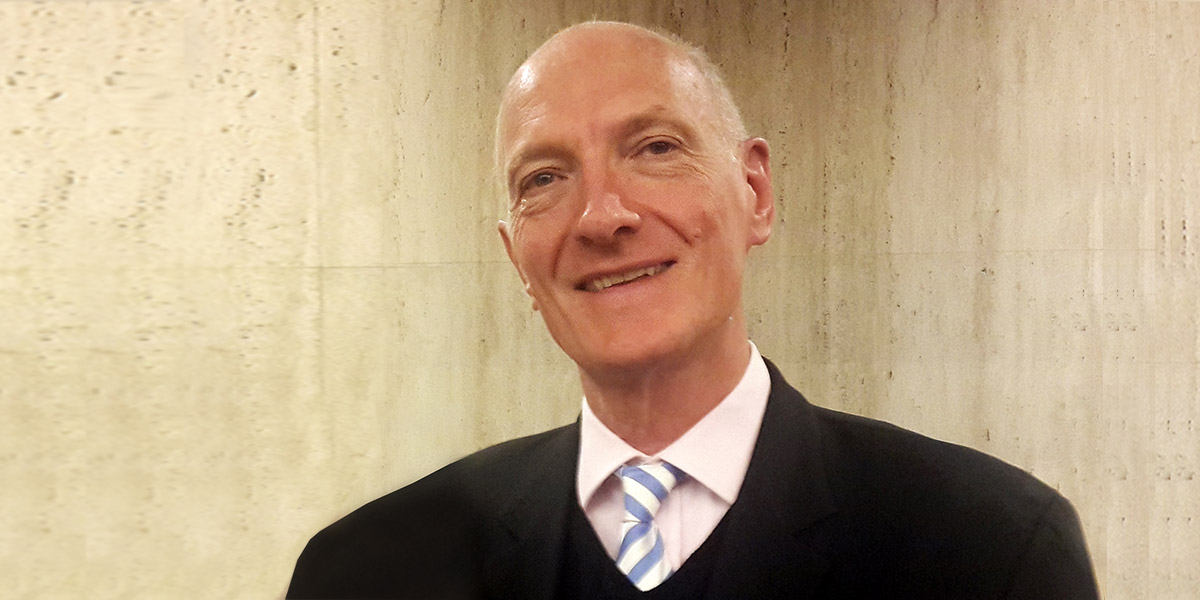 Justice Edwin Cameron is one of South Africa's most influential queer icons. As he prepares to step down from the Constitutional Court we look at how he has profoundly changed our country for the better.
After serving as a Justice of the country's highest court since 1 January 2009, Judge Edwin Cameron will be stepping down as Justice of the Constitutional Court on 20 August, a tweet by the Constitutional Court announced late in June.
The pronouncement stated that his retirement from judicial service would coincide with the twenty-fifth anniversary of his appointment as acting judge of the High Court by then-president Nelson Mandela in August 1994.
The tweet sparked high praise for Justice Cameron from across the nation, with some calling him "a legal giant", "one of the world's greatest legal minds", "a fine jurist", and many heralding him, more than once, "a man of stature".
Indeed, Judge Edwin Cameron's oft-cited contributions during his tenure as a member of the South African judiciary were invaluable to the South African legal system at large, but Cameron's numerous contributions as an activist will certainly sit comfortably next to the lofty gavel of the law.
Here is how this bona fide legal behemoth changed South Africa over the course of a career that's spanned decades.
HIV/AIDS
Since disclosing that he was HIV-positive in 1999, Judge Cameron remains the only senior South African (and likely African) official to have stated publicly that he is living with HIV/AIDS.
But before coming out, Cameron was already involved in work related to the disease that was starting to ravage the country.
While still serving as a human rights lawyer at the Witwatersrand University's Centre for Applied Legal Studies in the mid-80s, Cameron co-founded the AIDS Consortium, founded the AIDS Law Project, and co-drafted the Charter of Rights on AIDS and HIV. From 1988, he advised the National Union of Mineworkers on HIV/AIDS and was involved in drafting the first comprehensive AIDS agreement for the industry with the Chamber of Mines.
Justice Cameron's AIDS activism in the 1990s had its origins in how close the issue affected him personally. After contracting the disease in 1985, Cameron could afford the antiretroviral medication that saved his life while serving as a High Court Judge. Many others of lesser means could not.
Hearing on a local radio show about a woman, Gugu Dlamini, who was stoned and stabbed to death after disclosing her HIV status, Judge Cameron was inspired by her story to publicly state that he, too, was HIV-positive.
He has been instrumental in putting the rights of people affected by a disease that devastated the country at the forefront of the public and legal agenda.
LGBTQ rights
Judge Cameron has also been open about his sexual orientation since the early 1980s – further breaking new ground as a senior public official in Africa. He is notable for his contribution in securing the inclusion of an outright prohibition of discrimination on the basis of sexual orientation in the South African Constitution, overseeing the gay and lesbian movement's submissions to the drafters.
Cameron addressed the attendees at the first-ever South African Pride parade in Johannesburg on 13 October 1990, and co-edited Defiant Desire: Gay and Lesbian Lives in South Africa, a "celebration of the lives of gay men and lesbian women in South Africa", with Mark Gevisser in 1995.
Later known as Activate Wits, the Society for Homosexuals on Campus, a student organisation at the University of the Witwatersrand, has Cameron as one of its founding members.
Together with 28 others, Judge Cameron was a signatory of the historic Yogyakarta Principles, a document containing 29 principles that address human rights abuses against the global LGBTQI+ community.
Queer visibility
Throughout his career, Cameron has spoken proudly about his experiences as a gay man and unapologetically called for an end to stigma, discrimination and the criminalisation of homosexuality across the continent. He has consistently highlighted the importance of queer visibility as a means to make change in Africa.
Former president Nelson Mandela called Cameron's must-read 2005 memoir, Witness to AIDS, "a major contribution by a courageous South African towards that quest for a better life for all". Perhaps Madiba's book review sums up what Judge Edwin Cameron's career and personal life say about him as a person: someone that seeks a better life for all.
When Justice Edwin Cameron steps down after a legal career of close to four decades, two of which he practised as a senior counsel, the legal and human gifts he has imparted to South Africa will be hailed widely, as they should. Truly, this is a man of the law and a mensch – bar none.