KZNPride to host Summers Pride events across the province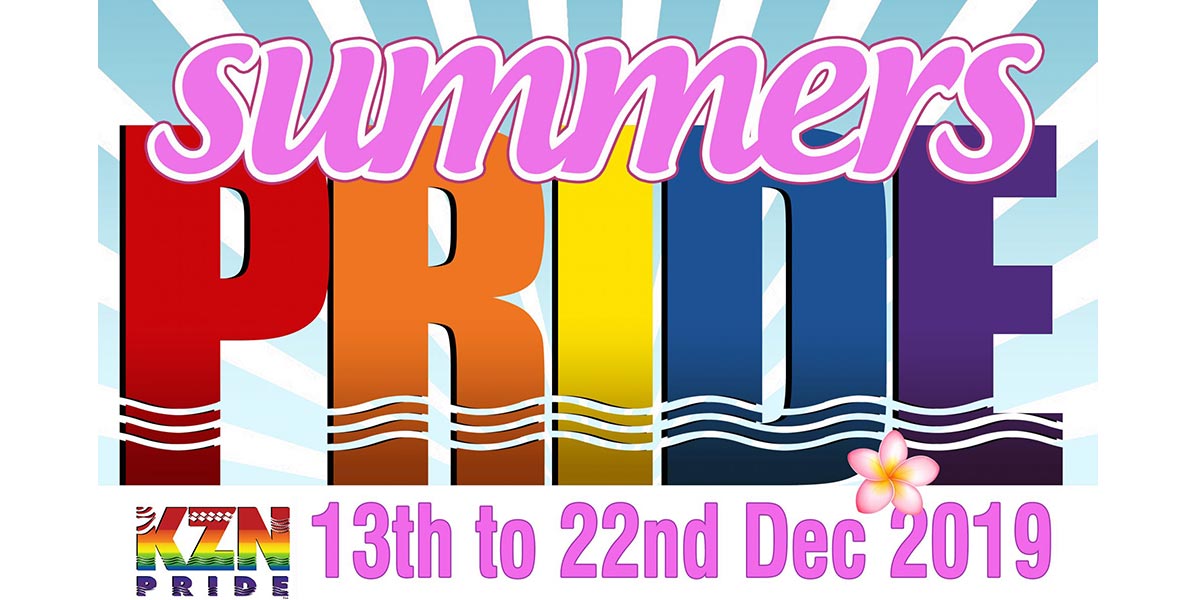 The inaugural KZNPride will be held in December, ambitiously spanning a diverse range of events in five cities across KwaZulu-Natal.
The KZN Summers Pride Week of Pride events will take place from 13 to 22 December in Durban, Pietermaritzburg, Estcourt, Port Edward and Richards Bay, promoted by KZNPride.
KZNPride was founded as a non-profit company in Pietermaritzburg on 23 October last year by Anthony Waldhausen, director of the Gay and Lesbian Network, Kim Lithgow, director of Same Love Toti, and Ezra Steenkamp, a businessperson from Durban.
"Our purpose is to strengthen, support, and celebrate LGBTIQ+ individuals, families, and groups in their efforts to achieve their fullest potential," said the founders.
The KZN Summers Pride Week will consist of LGBTIQ+ themed events that target LGBTIQ people and the wider community. The theme of the week will be based on acceptance and inclusiveness of all race, gender and age groups.
KZNPride will not organise events itself but will promote and support LGBTIQ events during the week. The organisation has called on LGBTIQ entities, businesses, organisations and individuals in the host cities to plan and submit events to be held under the KZN Summers Pride Week banner.
"We want to support locals to take on initiatives in their communities as they know best on organising in their communities," said Waldhausen.
There is no cost involved with the listing of the events. KZNPride will not endorse any event and it will be the responsibility of the event manager to ensure the inclusiveness of the LGBTIQ community. The following are ideas of the kinds of events that can be organised during the week:
· Dining & clubbing
· Entertainment, shows and karaoke
· Picnic and social events
· Surfing & camping
· Religious groups and events
· Fundraising and awareness campaigns
· Product or services launches
· Movie nights
· Book clubs
Already scheduled, are harbour boat cruises on 14 and 21 December in Durban as well as various events at Altitude nightclub.
KZNPride encourages all organisations and establishments to display the pink colours to show their support and inclusiveness of the LGBTIQ community during the Pride Week.
For more information, please contact KZNPride at admin@kznpride.org or call or WhatsApp 064 058 4058.