Race and language row over 'Afrikaans' Nelson Mandela Bay Pride video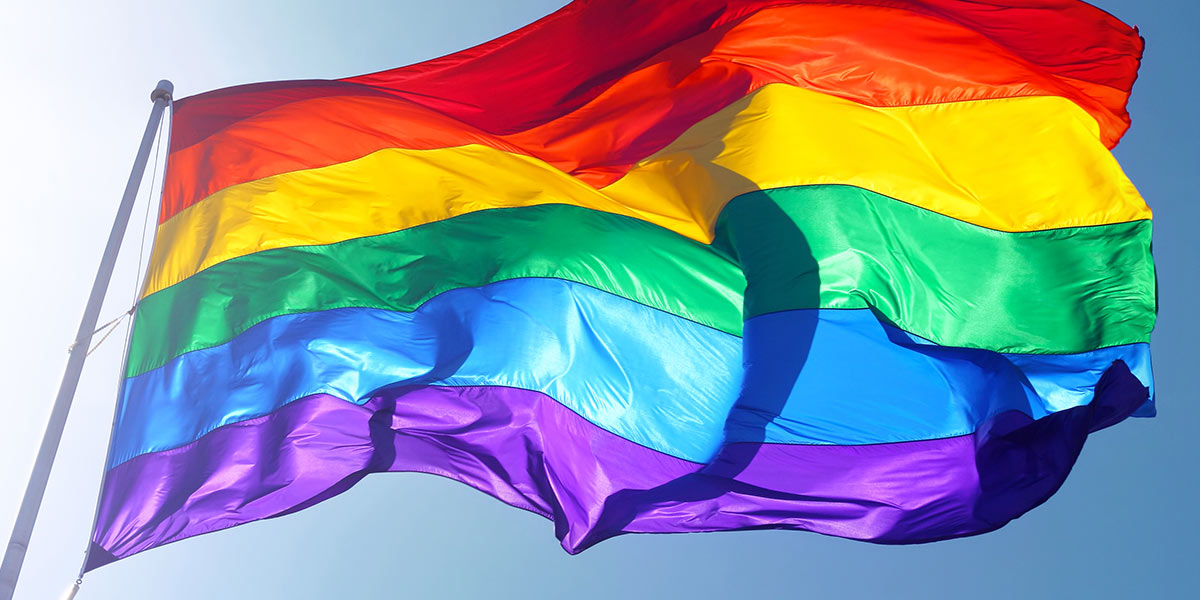 The Nelson Mandela Bay Pride Committee has been criticised over a promotional video that's been described as exclusionary and unrepresentative.
In an interview with events platform Your Voice RSA, posted online on 30 August, three members of the NMB Pride Committee spoke about a launch party and the ongoing need for the annual event. Just over half of the 4.15-minute video is in Afrikaans and the rest is in English.
The clip was met with outrage by some, both because much of the message was delivered in Afrikaans and because the committee members featured are all white cisgender men.
Kel Feli asked why Afrikaans was used to such an extent in the announcement. "Should the committee not show solidarity and inclusivity? Majority of the Bay is Xhosa as we are in the Eastern Cape and Engish will probably be the most accessible language to use."
"How do you expect people who don't know Afrikaans to understand this? The Pride Committee is a joke, it favours white cis gay men!" commented a local activist who asked not to be named.
In a statement to MambaOnline, the activist said he was "very disappointed and shocked at the Nelson Mandela Bay Pride 2019 committee for failing to uphold its slogan 'unity through diversity'."
He continued: "The NMB Pride committee has a majority of black South African followers. They ought to know which language to use if they want a space for 'unity through diversity,' especially if your committee is led by white cis gay males in South Africa!
"It is very sensitive and dangerous to a black majority especially when one is queer or identifies with the LGBTI+ community, to be oppressed by a language that has roots in colonialism and Afrikaner nationalism. This could further divide the LGBTI+ community of South Africa. People cannot continue to bear the brunt of such issues especially within the LGBT+ community, there are greater issues at stake."
The activist was also upset that the video and the comments reacting to it were subsequently deleted from Facebook.
MambaOnline contacted Zac Muller, NMB Pride Chairperson, for a response to the criticism. He explained that while the intention was that all committee members would take part in shooting the video, some were not able to make it. The members who attended spoke in the language they were most comfortable expressing themselves in.
"In hindsight, we realise that this was an error in judgement," said Muller. "It is with regret that our other committee members could not attend the interview, which would have provided more diversity to the interview and announcement."
Muller acknowledged that "the use of Afrikaans during the interview could create the appearance of excluding a vast part of the LGBTQI+ community who feel offended by the use of it, and we would like to state categorically that this was not the committee's intention. We apologise to all members of the LGBTQI+ community that felt excluded and or offended by this."
Muller revealed that the current committee consists of two black members and three white members. One is transgender, three are gay and one is bisexual. He agrees, however, that "is not as inclusive as we envisage it to be." He called on members of the LGBTQI+ community in Nelson Mandela Bay to become involved and volunteer their time and services as part of the Pride Committee.
"We are fully in agreement that there are greater issues at stake and would like to reach out to all members in the community to take hands, and to stand 'United through our diversity'," said Muller. He added: "We look forward to an all-inclusive NMB Pride 2019 and trust that we will create a better life for all members of the LGBTQI+ community through our efforts."
Concerning the removal of the video from Facebook, Muller said this was done by Your Voice RSA and not by the Pride Committee. In a statement, Your Voice RSA said it deleted the clip "after hate speech was expressed" on the post.
Nelson Mandela Bay Pride is scheduled to take place on Saturday 30 November 2019.