Still no arrests in actor's homophobic hate crime mob attack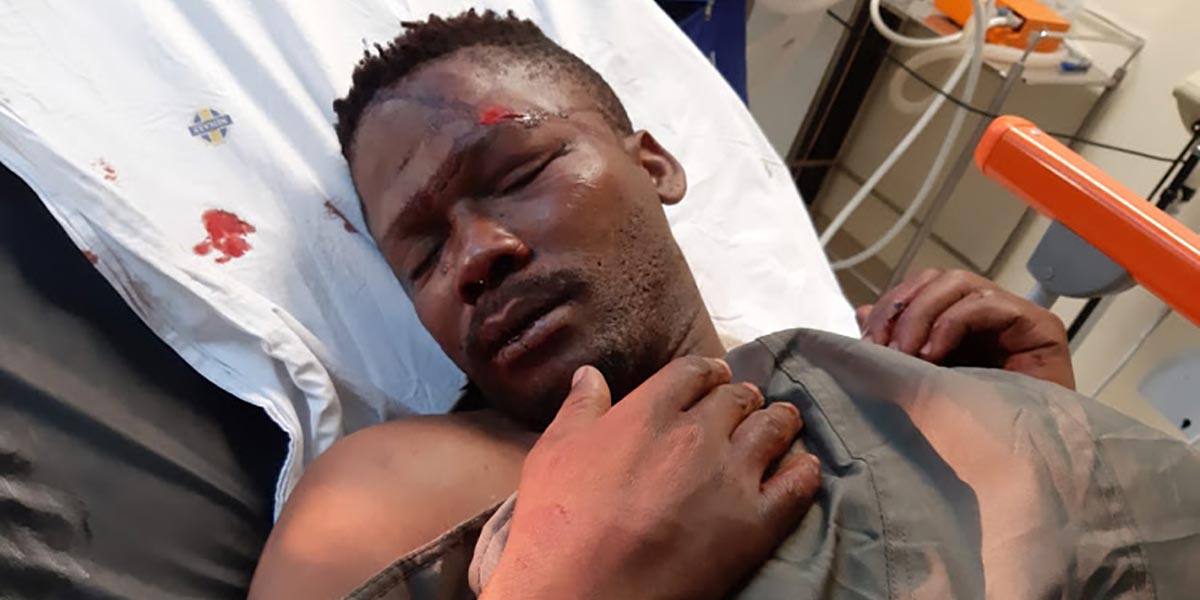 Police have yet to arrest the assailants in the alleged homophobic hate crime attack on South African actor Sisonke Yafele in Makhanda (Grahamstown).
According to media reports, Yafele was assaulted in the early hours of Sunday 3 November. He told local publication Grocott's Mail that he was walking home after visiting friends to celebrate the Springbok Rugby World Cup victory when he was attacked by around 10 people.
Yafele said he was beaten with a stick, punched, kicked and hacked with an axe, leaving him hospitalised with cuts, bruises and a deep gash in his leg. He claims that the motive was homophobia.
"I heard them shouting that they want to beat the gayness out of me. The way they spoke, they knew who I was. They knew everything about me," he said.
Yafele also claims that the mob shouted "Mofi!" and "Isitabane!" and "We will beat it out of you!" as he was assaulted.
He was saved by a female friend who managed to stop the assailants by lying on top of him, although she too was beaten. Yafele went public with the incident to speak out against homophobia but remains fearful of returning home.
While police have condemned the incident and hate crimes in general, they have yet to make any arrests. It has since emerged that a counter-charge of assault has been laid against the actor.
Police spokesperson Captain Mali Govender told Grocott's Mail that any witnesses to the brutal incident should come forward.
"Statements of all witnesses will be taken and the docket will then be forwarded to the Public Prosecutor for a decision. It is extremely important that an accurate account of the incident is recorded to enable a fair investigation to take place," Govender said.
Yafele has appeared in numerous stage productions at the National Arts Festival and in Cape Town.
According to a 2016 report by OUT and Love Not Hate, 41% of LGBT people in South Africa know someone who's been murdered due to their sexual orientation or gender identity. The study also found that 7% of LGBT people had been punched, hit, kicked or beaten; 7% experienced violence from a family member; and 6% had been raped or sexually abused.
Another 2018 report found that 6% of people in the province of Gauteng believe that "It is acceptable to be violent to gay and lesbian people."