Shocking scale of LGBT discrimination in South Africa revealed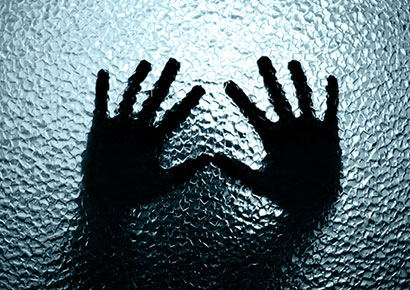 The fear of discrimination is a daily reality for most LGBT South Africans, a groundbreaking new report has revealed.
According to the troubling research, more than half (55%) of us live with the fear that we will experience discrimination due to our sexual orientation or gender identity.
And that fear is based on lived reality; 44% of those surveyed confirmed that they had experienced discrimination in the past two years due to their LGBT status.
The report – Hate Crimes against Lesbian, Gay, Bisexual and Transgender (LGBT) People in South Africa, 2016 – was launched on Tuesday in Pretoria by OUT LGBT Well-being and the Love Not Hate campaign.
A total of 2,130 South Africans participated in the online study, which is believed to be the first-ever national research on LGBT discrimination and hate crimes.
Among the most concerning findings are that most LGBT South Africans face discrimination from a young age: 56% aged 24 years or younger said they'd experienced discrimination in school.
The report also confirmed that most incidents of anti-LGBT discrimination go unreported. In fact, a whopping 88% of respondents said they had not reported these cases to the police.
Appallingly, 41% of those surveyed said they knew of someone who had been murdered due to their sexual orientation or gender identity.
The report also addressed the kind of discrimination suffered by victims: 7% had been punched, hit, kicked or beaten; 7% experienced violence from a family member; and 6% had been raped or sexually abused.
At the launch, Steve Letsike, Director of Access Chapter 2, noted that many of the violent attacks displayed an unbridled hatred of the victims, with some mutilated and violated with objects and their bodies dumped in the open. "There is so much brutality that we see in these incidents," she said.
The research comes just weeks after the government published draft legislation that aims to criminalise hate crimes and hate speech in South Africa.
"It's very important to have hate crime legislation passed, but that's just the start," said Juan Nel from the Hate Crimes Working Group, in a panel discussion following the report's release.
Happy Phaleng from the Khula Youth Network expressed doubts about the proposed law's impact. "Discrimination is experienced in everyday life and I don't know if this will stop it," he said. "They pass these bills but implementation is the problem."
Nel insisted that the draft legislation it is nevertheless, "a meaningful and symbolic response by the government to what is happening to our community".
The panellists agreed that a key focus in tackling hate crimes was improving awareness of rights, as well as insisting that traditional and religious leaders be more active in combating discrimination.
"Not enough has been done to name and shame traditional leaders" for creating an enabling environment for discrimination, said Norman Taku, Deputy Director of the Centre for Human Rights at the University of Pretoria.
The criminal justice system also came under fire. "When it comes to responses, the criminal justice system is slow to react and justice is not seen to be done. That explains low reporting rates," said Lerato Phalakatshela, Hate Crime Manager at OUT LGBT Well-being and spokesperson for the Love Not Hate campaign. "People don't trust the system," he explained.
Among the reasons cited by those surveyed for not reporting incidents, included concerns that police would not take them seriously, would do nothing with the complaint, were homophobic themselves, or even worse, were the abuser themselves.
In one Potchefstroom murder case, Dawie Nel, Director of OUT, revealed that it took more than 30 phone calls to get hold of the investigating officer in an attempt to offer her a major lead sourced by activists. "She didn't answer calls, she didn't reply, her phone was switched off; she ignored us," he said.
"As civil society organisations we can only do so much to encourage people to report; however we cannot guarantee them justice," added Nel.
According to Phalakatshela, nine months later, the Potchefstroom lead has still not been followed up on by the authorities.
To read the full Hate Crimes report click here. To read the Hate Crimes Bill click here (open for public comments until 31 January 2017).