Victory as Hallmark apologises, reinstates gay wedding ads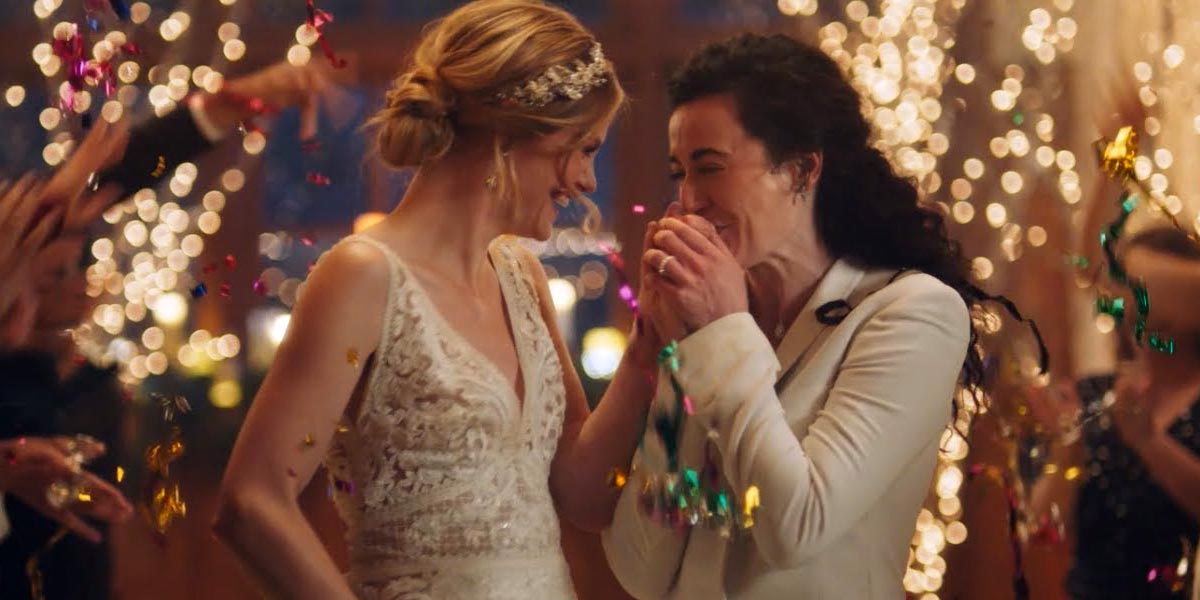 The Hallmark Channel has admitted that it was wrong to ban a series of adverts that feature a same-sex couple getting married.
The light-hearted commercial for Zola, a wedding-planning website, includes two brides kissing at the altar. The company blocked the commercials after coming under pressure from right-wing Christian group One Million Moms for promoting a "sinful lifestyle."
Hallmark said that "We just felt it was in the best interest of the brand to pull them and not continue to generate controversy."
The censorship sparked a huge backlash, including a call by LGBTQ media organisation GLAAD for a boycott of the channel. That's now led Crown Media Family Networks, the company that owns Hallmark, to change its mind and apologise for its actions.
"The Crown Media team has been agonising over this decision as we've seen the hurt it has unintentionally caused. Said simply, they believe this was the wrong decision," said Mike Perry, President and CEO, Hallmark Cards, Inc.
"Our mission is rooted in helping all people connect, celebrate traditions, and be inspired to capture meaningful moments in their lives. Anything that detracts from this purpose is not who we are. We are truly sorry for the hurt and disappointment this has caused."
The company claimed that it "is, and always has been, committed to diversity and inclusion" and argued that it has "LGBTQ greeting cards and feature LGBTQ couples in commercials" and that it had "been recognised as one of the Human Rights Campaigns Best Places to Work, and as one of Forbes America's Best Employers for Diversity."
The Hallmark Channel said it will be reaching out to Zola to reinstate the commercials. "Across our brand, we will continue to look for ways to be more inclusive and celebrate our differences," Perry said.
GLAAD President and CEO, Sarah Kate Ellis, responded in a statement: "The Hallmark Channel's decision to correct its mistake sends an important message to LGBTQ people and represents a major loss for fringe organisations, like One Million Moms, whose sole purpose is to hurt families like mine."
"LGBTQ people are, and will continue to be, a part of advertisements and family programming and that will never change. GLAAD exists to hold brands like The Hallmark Channel accountable when they make discriminatory decisions and to proactively ensure families of all kinds are represented in fair and accurate ways," added Ellis.