Marc Lottering and hubbie celebrate 10th anniversary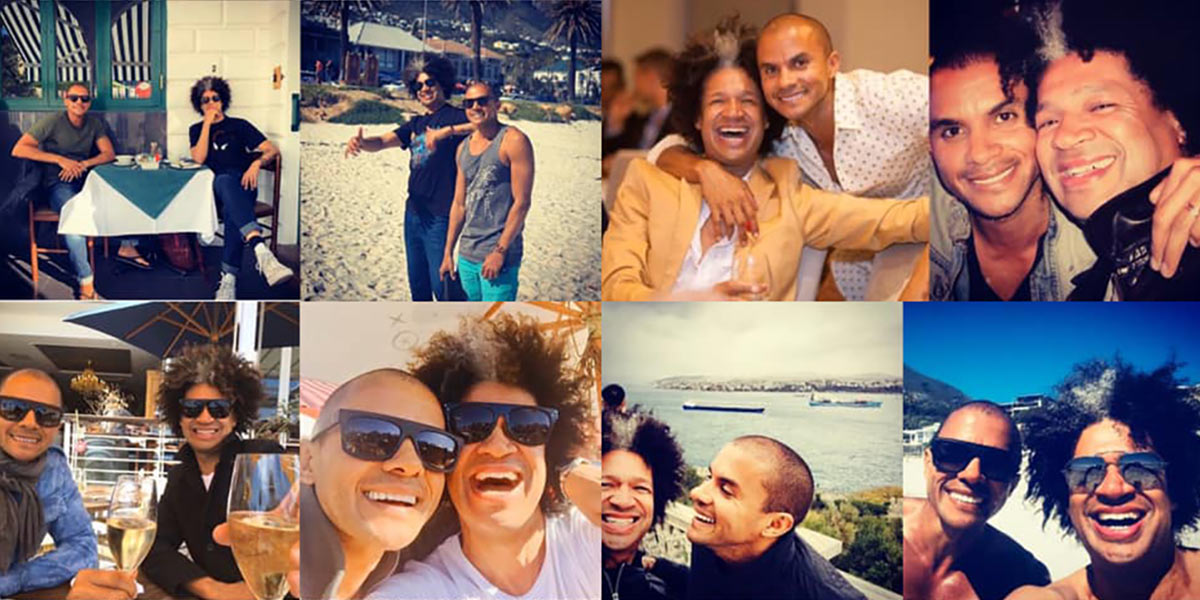 Comedian Marc Lottering has thanked his long-time partner and husband for putting up with him for the past ten years as the couple celebrate their wedding anniversary.
On Sunday, Lottering tweeted a colourful collage of loved up photos of him and his spouse, Anwar McKay.
He wrote, tongue in cheek: "Ten Legal Years! That's Four Thousand Five Hundred and Seventy Three gay years!"
Lottering adorably added: "Somebody give that boy a bells for tolerating my madness! Happy Tenth Anni, Mister Mc Kay. Love you Long Time #happyanniversary."
Lottering, 52, married McKay at a small private ceremony attended by friends and family back in 2010. They had already been together for 12 years by the time they tied the knot – which means that they've been a couple for more than two decades!
Lottering told IOL at the time that he and McKay had decided to marry after finally agreeing that they liked each other "very, very much".
The Cape Town performer, who is the son of a Pentecostal pastor, is known for his award-winning stand-up comedy shows as well as his memorable characters, most famously the much-loved Aunty Merle.
In a 2009 interview, Lottering told MambaOnline that he came out as gay in 2000: "All year. To anyone who was within earshot… after two glasses of wine."
He explained that "My material is influenced by me, and by the way I see life. So I guess I cannot separate the material from being gay. At the same time, I don't step on stage with a pink microphone and a way-too-tight white vest. I just go out there and tell my stories, the way I see it."
Lottering's latest show, Aunty Merle – It's a Girl, is on at Cape Town's Baxter Theatre until 1 February. It is the follow up to Aunty Merle The Musical which was nominated for 4 Fleur Du Cap Theatre Awards.
Ten Legal Years! That's Four Thousand Five Hundred and Seventy Three gay years! 😁 💪🏽Somebody give that boy a bells for tolerating my madness! ❤️ Happy Tenth Anni, Mister Mc Kay. Love you Long Time 😍 🙌🏽🕺🏻💘 #happyanniversary pic.twitter.com/JS8mXF9mOV

— Marc Lottering (@marclottering) January 12, 2020