Edwin Cameron to receive social justice award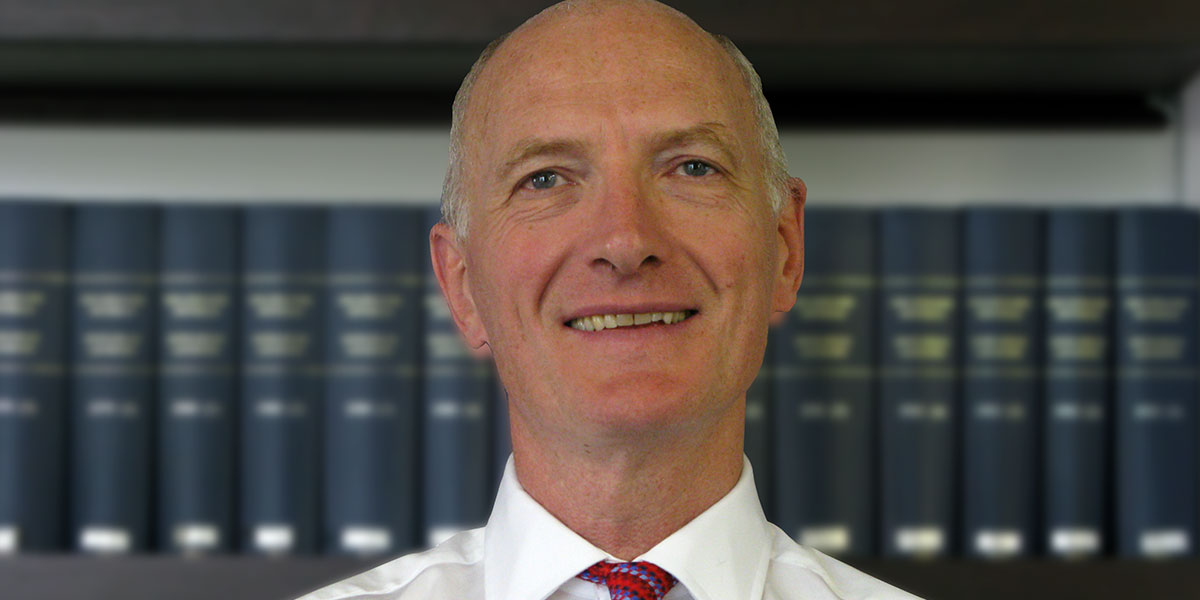 South African LGBTQ+ icon Edwin Cameron will be honoured with the Inaugural Isibindi Award for Champions of Social Justice, Equality and Dignity in Africa.
Hailed by the late President Nelson Mandela as "one of South Africa's new heroes", Cameron, who retired from the Constitutional Court in August 2019, has been lauded for his brilliant jurisprudence and commitment to social justice activism in our country and on the continent.
Gateway Health Institute – with the support and endorsement of human rights and LGBTIQ+ activists and organisations, is recognising Cameron's relentless efforts to protect our Constitution, to ensure the rights of all in South Africa are secured and to fight for equality and dignity for LGBTIQ+.and people living with HIV.
The Isibindi Award recognises the courage and fearless efforts of an individual or civil society organisation towards ensuring the human rights of vulnerable and marginalised groups and individuals in society are protected and respected – both in South Africa and on the continent. 
"Isibindi – which means bravery in IsiZulu – is the perfect description of how we as civil society perceive Justice Cameron's great work, living legacy and humble person," says Dr Coenie Louw, Executive Director of Gateway Health Institute. 
Judge Cameron – who is openly gay and HIV positive – has accepted the award on the condition that the award should "assist our continuing efforts to rid our country and continent of hatred and stigma against LGBTI people and those of us living with HIV and AIDS." 
"We are honoured, not only as an organisation, but as a community of activists and civil society organisations, by Judge Cameron's acceptance of this award," says Louw. "The fight for equality and dignity both in South Africa and the continent is far from over, we are emboldened and encouraged knowing that Edwin Cameron is still bravely fighting alongside us."
Pierre Brouard, Deputy Director of the Centre for Sexualities, AIDS and Gender at the University of Pretoria, notes: "Justice Cameron's social justice work is evidence of someone whose moral compass is set for a true north. Our country needs people like Justice Cameron – his work has found the balance between bringing legal and constitutional change and yet at the same time seeing the innate dignity of everyone, no matter their station in life, or their sexuality or gender. Justice Cameron is a hero to many people, and rightly so. I hope this award serves as a reminder to him, and to the country, that he is loved, appreciated and acknowledged for his profound contribution to human rights."
Lithare Rabele, Chair of the South African Civil Society Organisation for Women's, Adolescents' and Children's Health (SACsoWACH), adds her voice: " From Judge Cameron's co-drafting of the Charter of Rights on AIDS and HIV to his tireless activism to ensure people living with HIV have access to lifesaving treatment, he is a tremendous change maker in South Africa and on the continent. He does not shy away from using his profile as senior public official to advocate for the rights of people living with HIV. We as SACSoWACH salute him for his lifelong commitment to improve the equality and dignity of all those affected by human rights abuses and HIV/AIDS."
Kim Lithgow the founder of Same Love Toti writes: "It will be an honour to show our appreciation in a small way, to a great man to whom we all owe so much! Our lives would be poorer, and our situations would be more dire, had it not been for all the work that he has done to secure human rights and dignity for all gender diverse and sexually diverse South Africans. Justice Edwin Cameron is a living legend."
Author of You Have To Be Gay To Know God, Siyathokoza Khumalo observes: "Judge Cameron made personal truth-telling and vulnerability fashionable in an era of optics-management. He humanised the law, and in so doing, made it worthy of trust and reverence again. He has set an extremely inspiring example, calling us to be better versions of ourselves. And in all of this, he still took the time to give me feedback on my writing, and pen the foreword of my debut book." 
Yasmin Raja, the director of Refugee Social Services, adds her voice: "Judge Cameron is a true Human Rights defender and we salute him for his consistent bravery." Busisiwe Deyi, Judge Cameron's former law clerk, says: "Justice Cameron's work as an activist, advocate and jurist has opened doors of possibility and access for those who were once pushed to the margins of this country." 
Similar sentiments were echoed by the Human Sciences Research Council, Lawyers for Human Rights, The Gay and Lesbian Network, Access Chapter 2, KZN Pride, Scalabrini Center Cape Town, Community Cohesion, Centre for Human Rights, Alliance Française de Durban, Queerlife and The Sexual Violence Research Initiative to name a few organisations from which endorsements were received.  
The Isibindi Award Ceremony will take place on 4 April 2020, in Johannesburg. Organisations and activists can add their endorsements of this award here.