Edwin Cameron lauded as a queer South African hero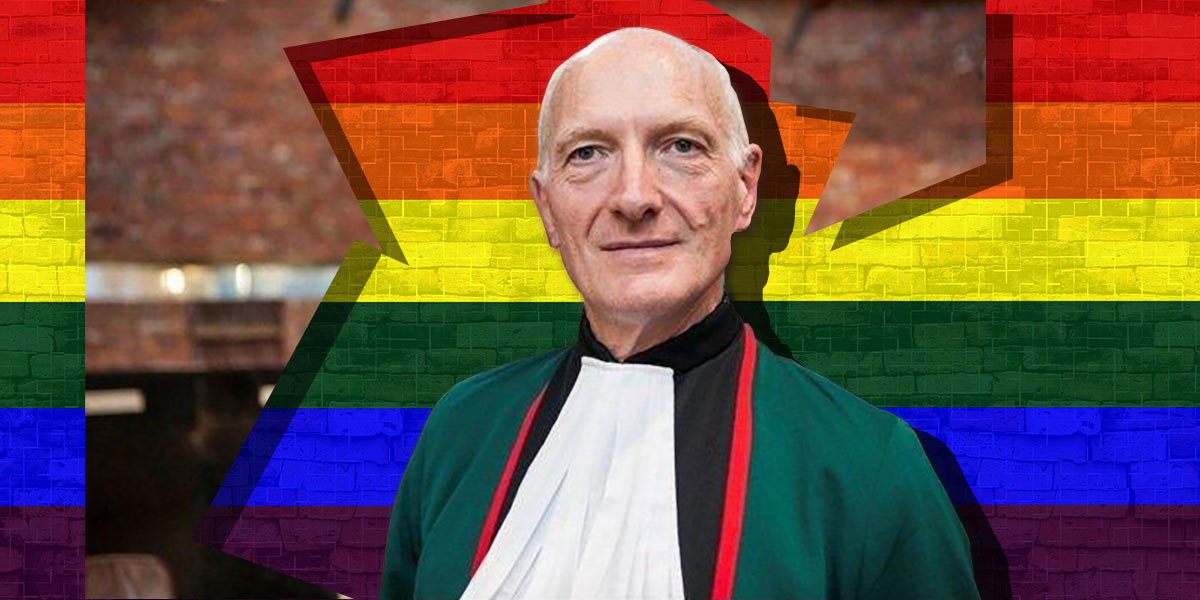 South Africans from all spheres of life have praised activist, jurist and judge Edwin Cameron as he stepped down as a Constitutional Court justice.
On Tuesday, the day of his retirement, the Constitutional Court in Johannesburg held a special sitting to honour Cameron's "long, illustrious judicial career" that spanned 25 years.
Speaking at the ceremony, the openly gay Cameron addressed the ongoing challenges facing the country and its institutions. "There is still too much to be done and the peril confronting our country in the rule of law remains too large," he said.
"Tough times lie ahead for those of us who are committed to democracy and to governance under law and to social justice for all people in our country and not the enrichment of an inside elite."
"The fight for our constitutional values is now more urgent than ever and future-directed and future-regarded commitment is more vital than ever, Cameron, 66, said.
Cameron, who was diagnosed with HIV in 1986, acknowledged his gratitude for simply being "here at all," adding that "I have survived a pandemic many have perished living under."
Chief Justice Mogoeng Mogoeng described Cameron as a "selfless" and "brave and bold" man.
"When HIV attracted stigma, he stood up and declared openly 'I'm HIV positive'. He knew the attitudes of South Africans at the time. His love for the multitudes of South Africans and many across Africa and beyond could not allow him to shut up," said Mogoeng.
Lutendo Sigogo, President of the Black Lawyers' Association, also lauded Cameron at the court sitting. "You did not hide your passion to fight for the marginalised, you unashamedly stood strong and firm for the rights of LGBT community in our society," he said. "As a human rights lawyer, you represented freedom fighters when it could bring harm to you and those next to you."
In a statement, the Gay and Lesbian Network in Pietermaritzburg paid tribute to the retired justice. "We salute Justice Edwin Cameron for his impeccable contribution to LGBTI rights and HIV&AIDS activism," said Anthony Waldhausen, Director of the network. "We value his dedication and commitment to upholding the Constitution and ensuring the voices of LGBTI and HIV+ people are recognised and respected."
As his name trended on Twitter on Tuesday, many individuals and organisations also took to social media to applaud Cameron and his work which helped South Africa become a fairer and more tolerant and just nation.
Cape Town LGBTIQ rights group, Triangle Project, wrote on Facebook: "Justice Cameron, raised in a children's home in his formative years, went on to be an active part of the struggle for democracy. We thank Justice Cameron for the immense contribution he made for the inclusion of marginalised persons in the Constitution and the role he played in challenging pharmaceuticals, for access to treatment for all people living with HIV."
The South African Government said on Twitter that it is an end of an era: "We wish Justice Edwin Cameron all the best as he steps down from the apex court after 25 years. The dignity and rights of South Africa's most vulnerable were protected under his watch."
For more about Edwin Cameron and how he helped change South Africa, click here.