Mr Gay World South Africa crowning event cancelled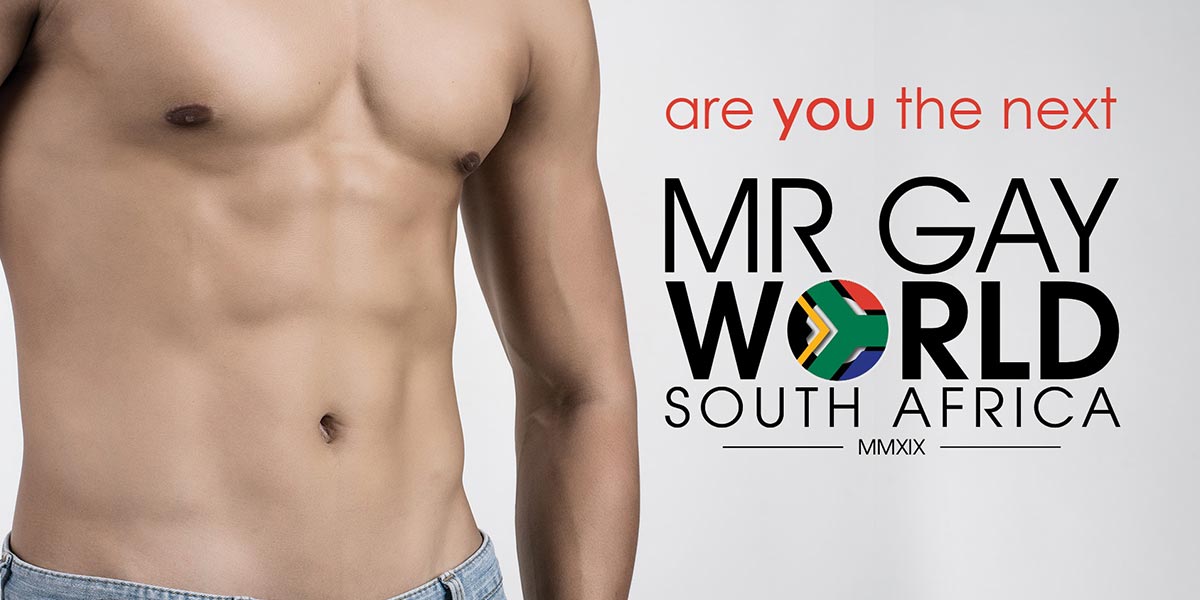 The organisers of Mr Gay World South Africa have announced that the grand finale ceremony that was to take place later this month will no longer go ahead.
The winner of Mr Gay World South Africa 2019 had been set to be crowned in Port Elizabeth in Nelson Mandela Bay on Friday 31 January.
"Due to unforeseen circumstances and limited sponsorship at the end of last year, the Mr Gay World South Africa 2019 competition could not go ahead as scheduled," the organisers said in a statement on Thursday.
"As expected with the time of the year, it was challenging to secure sponsors and, with most corporates on leave until mid-January, we weren't able to attain sufficient funding to host the 2019 event."
The organisers revealed, however, that a winner will still be chosen from the lineup of 12 finalists (see below).
The public is invited to vote for their favourite 2019 finalist who will go on to compete at Mr Gay World™ 2020, which takes place at the Pink Loerie Mardi Gras and Arts Festival in Knysna from 30 April to 3 May 2020.
"A decision was taken to enable SMS and SnapScan voting, which gives the contestants a platform to increase their chances of winning and garner more support from the LGBTQ+ community," says Johann van Niekerk, Director of Mr Gay World South Africa.
The latest round of voting for Mr Gay World South Africa 2019 opens on 23 January and closes at midnight on 10 February 2020. To vote, visit the Mr Gay World South Africa website and follow the instructions.
The annual event aims to find a well-groomed, well-spoken South African representative who champions the causes of the LGBTQ+ community and has the votes and support of the public.
This will be the second year running that Mr Gay World South Africa has not hosted a crowning event and follows the shock cancellation of last year's Pink Loerie Festival, also due to lack of financial support.
If you or your company would like to contribute or become a future sponsor of Mr Gay World South Africa, please email office@mrgwsa.com.