Making peace with these eye-popping male models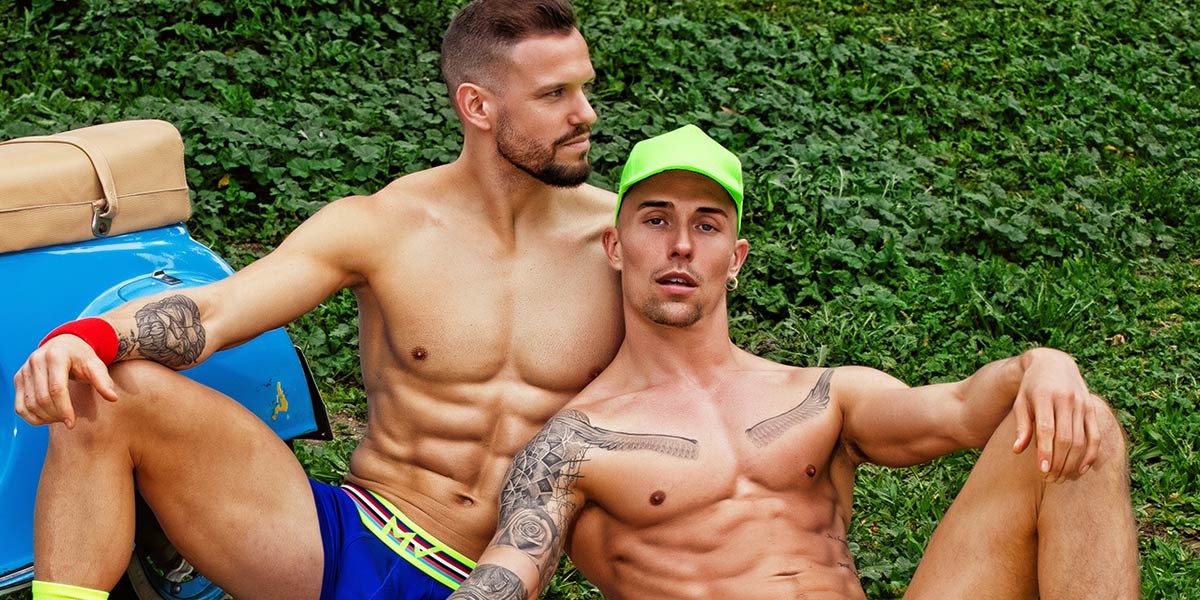 Male models Josué Tarí Madariaga and Tomi Mikael Lappi celebrate the launch of Modus Vivendi's latest underwear line in a striking outdoor photoshoot.
Inspired by the colours of peace and freedom of being, the Greek label's new Peace Line features retro designs in a modern palette with updated silhouettes.
It includes a range of boxers, briefs, jockstraps, pants, shorts, tanga briefs, tank tops and T-shirts.
While most of us are stuck at home these days, this Tenerife photoshoot in the Canary Islands refreshingly reminds us of the vibrancy of the outdoors and the sights and smells of springtime.
The two well-honed male models who star in the campaign and do an admirable job in showing off the range also revealed a little about themselves.
For Josué, his family and their love is his biggest inspiration. He says that the best part of being a model is showing the world the care that he's taken to be healthy and fit. The worst is being judged "only for the physical appearance."
When it comes to relationships, Tomi, who scored third place in Mr Gay World 2015 in Knysna, South Africa, says that he most values transparency. "Communication is the base for everything in every relationship dynamic, but true communication takes balls. It's scary, it makes you vulnerable but it's the only way to get to true intimacy."
Check out the gorgeous images by photographer Joan Crisol below.