Opinion | Pride & Prejudice in 2020: Why it matters to have a voice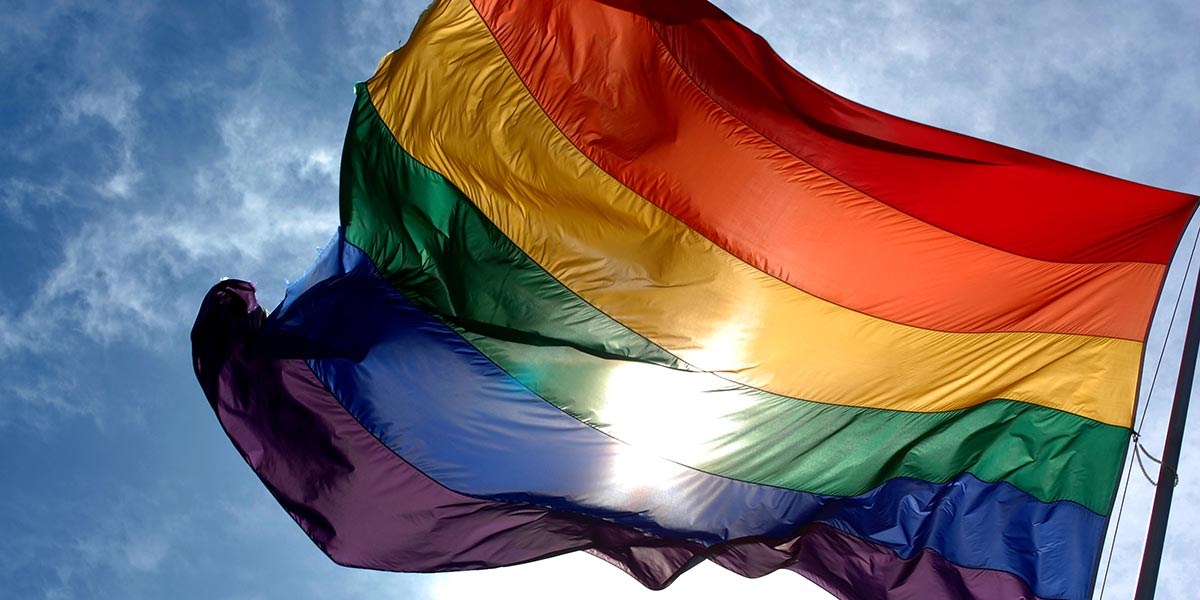 Nduduzo Nyanda, the proudly LGBTIQ+ country manager for Uber South Africa, looks at how far we have come and where we still need to go when it comes to LGBTIQ+ inclusion and Pride.
There are a growing number of ways in which individuals identify themselves, with over 40 sexual identities and orientations confirmed, with multiple derivatives and further pronoun associations. The LGBTIQ+ community continues to grow in acceptance and diversity. It is no longer just straight or otherwise, as more individuals begin to understand the basis of sexual orientation and the importance of identification.
However, as the community in itself continues to gain more visibility and support and slowly chips away at the falsehoods that have plagued it, it still faces arbitrary and inhuman scrutiny from various groups within society. With this year being marked by significant and permanent change-making developments, the LGBTIQ+ community is set for more breakthroughs.
Pride by numbers
South Africa still has some way to go before it can be considered the safe haven it is reputed to be. According to The Other Foundation report Progressive Prudes, 51% of South Africans agreed that those within the LGBTIQ+ community should be afforded the same human rights as anyone else, as the country makes steady progress in acceptance and understanding of various lifestyles.
Given that this is just above halfway in local public opinion, there is still work needed in creating both visibility and understanding of the community.
#ProjectPrideFall is among the most recent negative campaigns launched against the community globally and is aimed at the outing, sensationalising and cyber-bullying of our members. The project is said to attack the social media accounts of LGBTIQ+ individuals by posting insensitive comments and spamming accounts with derogatory terms while getting the online algorithms to block the user.
Social media users in South Africa and worldwide have stated that they will not pause their content or suspend their accounts, given that Pride month [June] in meant to specifically provide a voice for their community.
Pride in South Africa
South Africa has shown great progress by being the first country in the world to introduce a constitutional provision aimed at protecting the LGBTIQ+ community from discrimination based of sexual orientation while also being the fifth country to legalise same-sex marriage; the first on the African continent.
With a country so rich in its diversity, South Africa continues to show the gumption needed in understanding the importance of inclusion and equality of all. The continent's first Pride march was held in 1990 and was a political catalyst to bring light to the needed advocacy of the community. Today, most of the nine provinces host multiple Pride events annually, with last year's Johannesburg Pride said to be the largest in Africa.
The South African LGBT+ Management Forum is a first of its kind and was borne out of the need to give those who are part of the community a fair and equal opportunity at representation in the world of work. The forum has since released an Equality Workplace Index that aims to identify companies that are most inclusive of LGBT+ employees. Uber's Thebang Sebata serves as a director on the Forum's board and continues to bring the app's Uber Pride initiative to the fore.
Uber Pride
Uber Pride celebrates all employees irrespective of sexual orientation and gender identities, not just by highlighting the need of inclusivity but actively asserting that these orientations and identities must be heard, understood and supported. The company employs a wide range of individuals who represent all walks of life, and it has released internal guidelines for transgender, non-binary, and gender-nonconforming employees planning or going through a gender transition.
Further to this, Uber and Uber Eats have an acute recognition of education and the dispersal of its stance on these issues through key partnerships. For four years, Uber has consistently earned a top score of 100 on the Human Rights Campaign Foundation's Corporate Equality Index (CEI).
Celebrating is simply not enough, though, as one must take every opportunity given to educate those around them to the need for equality and support for all communities. Be it a lunchtime discussion on the legalities around same-sex marriage or doing an Instagram Livestream speaking on why the community must be recognised, are small but meaningful ways to bridge the gap between ignorance and inclusivity
With Covid-19 forcing people to work from home, it comes as no surprise that it is now more challenging to feel proud to celebrate or educate when everyone remains isolated. This is especially true for those who might share homes with intolerant individuals. Although celebration might not feel appropriate in these spaces, nothing should stop the Pride of who anyone is indeed proud of their identity.
As the world continues to unfold, and in some ways unravel, for the greater good of humanity, the revolution that is upon society cannot be ignored. What is exciting, however, is the solidarity displayed by communities of all forms and types, banding together for social justice. This highlights the need for communal efforts as a coherent force, catalysed by social activism, to bring awareness to the many issues that have plagued communities for far too long.
Nduduzo Nyanda is the proudly LGBTIQ+ country manager for Uber South Africa. He focuses on managing the operational functions of the South African business. He has a Masters in Development Planning from the University of the Witwatersrand.