Lasizwe defiant in face of Zimbabwe post homophobia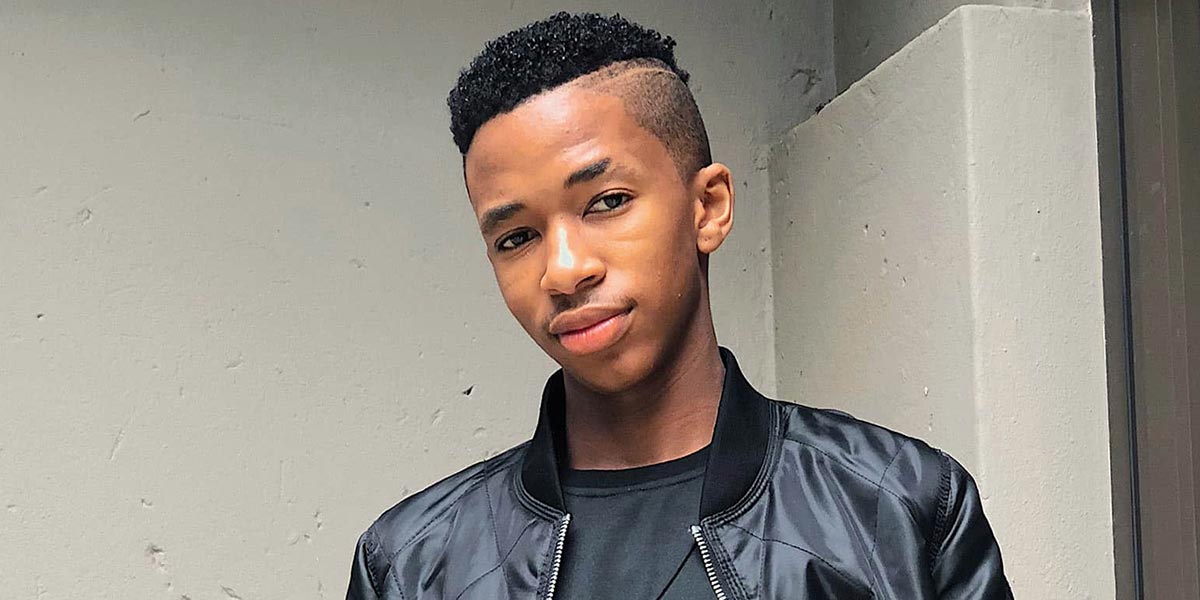 Social media star Lasizwe has stood firm on LGBTQ equality and human rights despite a homophobic backlash when he tweeted his support for Zimbabweans affected by the crisis engulfing the country.
On Monday, Lasizwe, 22, tweeted that "I stand with Zimbabwe," to assert his solidary with Zimbabweans in the wake of violent crackdowns against journalists, activists and citizens who've been critical of government corruption and mismanagement.
The crisis has spawned an online movement condemning the human rights abuses in South Africa's neighbour, with the use of the #ZimbabweanLivesMatter hashtag.
While his tweet was liked by more than 15,000 people, some responded with homophobia against the proudly gay Lasizwe. Several individuals stated that "we don't stand with gays," while another commented, "No gays please… we are Christians."
The blatant bigotry shocked and saddened the young media personality, who wrote: "The homophobia I am currently experiencing from my fellow African brothers and sisters is heart breaking! We still have a long way to go for the LGBTQI community to be free in Africa!"
He, however, stood his ground, refusing to allow the homophobia to impact his support for the rights of Zimbabweans, and included a further call for LGBTQ equality.
"Yoh! I really thought this homophobic thing wasn't going to affect me but damn!… it got me hard! But I still stand with Zimbabwe! I wish for the violation of human rights in Zimbabwe to STOP and the rights of the LGBTQI+ to be treated equally! WE ARE HUMANS TOO!" (He pointedly included both the flag of Zimbabwe and the LGBTQ rainbow flag in his tweet.)
With 861 000 followers on Twitter and 900 000 on Instagram, Lasizwe is one of the most influential LGBTQ social media personalities in South Africa thanks to his entertaining spoof videos.
Several Zimbabweans subsequently apologised for their fellow citizens' homophobia as "bad apples" and welcomed Lasizwe's support for human rights in their county.
Zimbabwe's 2013 Constitution expressly bans same-sex marriage but, in theory, provides for the protection of other civil liberties and human rights. Unfortunately, laws criminalising homosexuality, with penalties of up to three years in jail, remain on the statute books and have yet to be challenged in court as unconstitutional.
I STAND WITH ZIMBABWE!🇿🇼

— Lasizwe (@lasizwe) August 3, 2020
Yoh! I really thought this homophobic thing wasn't going to affect me but damn!… it got me hard! But I still stand with Zimbabwe 🇿🇼! I wish for the violation of human rights in Zimbabwe to STOP and the rights of the LGBTQI+ to be treated equally! WE ARE HUMANS TOO! 🏳️‍🌈

— Lasizwe (@lasizwe) August 5, 2020