Lasizwe's Covid videos will give you something to laugh about despite the pandemic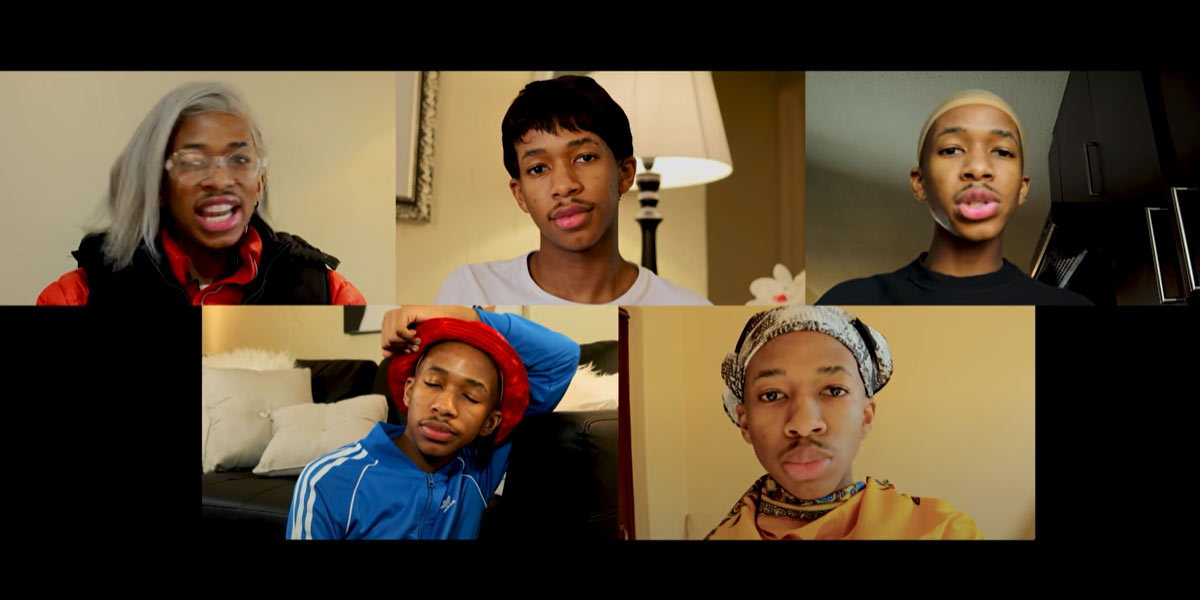 South Africans are known for using their sense of humour to get them through the most challenging times, and the Covid-19 outbreak has again highlighted the way in which joking about things somehow make them a little easier to stomach.
From memes to viral tunes mixed from the speeches of ministers, Mzansi has pulled all the stops amidst a crisis that probably has many of us rather depressed most of the time.
The comedic master that is out YouTube star, Lasizwe Dambuza, has also released a few hot takes on the way the pandemic affects us, and you'll enjoy his satirical videos about everything from Zoom classrooms to unexpected visits from past lovers during lockdown. Scroll down for a laugh.
1. Worst Afrikaans Class Zoom Call
The teachers among us will understand the challenges that come with trying to teach via the online video platform. In this video, Ms Paraffina has to contend with network issues, bored students and having to stand in for the Afrikaans teacher. Your sides will split.
2. If Public Schools Had to OPEN !?
Ms Paraffina isn't happy about being back in the classroom in the midst of the Covid outbreak – and the students in her Life Skills class aren't exactly helping to set her mind at ease. This candid sketch will have you in stitches.
3. Shoprite VS Woolworths VS Pick N Pay Cashiers During Lockdown Quarantine
Our retail spaces look entirely different now than they did a mere six months ago. In this video, Lasizwe provides a satirical (albeit, rather on the nose) glimpse of what it might be like to shop at one of South Africa's three major retailers during the pandemic.
4. The Signs Of The Corolla Various
In this video, Lasizwe looks at the way that white and black moms might react when their child starts showing symptoms of the "corolla various". Special appearance by the famous cold cure: Med-Lemon, Stoney ginger beer and Disprin.
5. How did you find me? – Living with Afrikaans Ep1
This is the first episode of a new series featuring Nomatriquency and her former lover, Dirkie. When Dirkie arrives at Nomatriquency's doorstep unannounced, she is distraught that her neighbours might see him – until she finds out something that might make rekindling the flame worth her while. Episode 2 of "Living with Afrikaans" is also out, with new episodes being released every Monday.
Wash your hands, wear your mask, and stay safe, South Africa!