Lasizwe's kids and LGBTQ inclusion tweet sparks homophobic backlash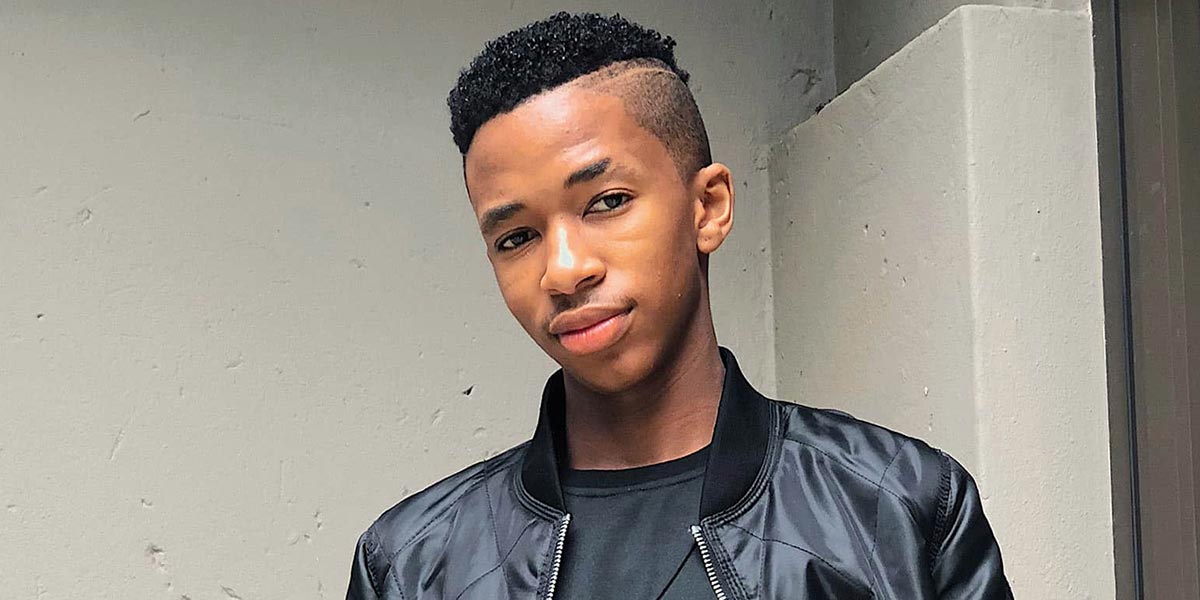 Lasizwe is taking no prisoners when it comes to homophobia. And bigots on social media are outraged that he's called for children to be educated about LGBTQ lives.
The young LGBTQ social media and reality TV star is becoming a force for equality to be reckoned with. On Sunday, he sparked fierce debate when he tweeted: "I believe we need to start educating kids from the ages of 7 about homosexuality and make them understand about same sex love."
Lasizwe went on to add: "Why are we refusing to teach our children about homosexuality and same sex love? I feel like it's important for kids to understand that it's okay for dad, uncle or brother to date or even marry the same gender without being judged or crucified for being themselves!"
The comments threw Twitter into turmoil with an army of furious homophobes coming out to bash the idea that children should be informed about different kinds of love, identities and relationships.
It once again confirmed that South Africa has a long way to go when it comes to understanding the importance of true LGBTQ inclusion.
"Teaching them will be endorsing it mos. kids should be taught normal norms," said @thinamelane. @Versiii1 added: "Natural the fuck do you mean? There is nothing natural about having sex with another men it's not normal as much as we like to pretend that it's ok it ain't"
As always, many made the homophobic assumption that education about LGBTQ lives meant teaching kids about the mechanics of gay sex, is equated to so-called "promoting homosexuality," and would cause them to start have gay sex.
"Not my child. You can go on and teach yours to be homosexual. This is what I hate about homosexual people, they all try to shove down our throats their homosexuality nonsense and when we speak you say we are homophobic… don't force it on us pls we will stay in our lane," commented @Munyai_Gundo_.
@KSkiako said: "You shouldn't be talking abt kids coz you won't have kids, so don't encourage us to tell our kids to join your crew."
Others came to Lasizwe's defence, pointing out the heteronormative hypocrisy of many social media followers: "It's so weird that heterosexual people believe teaching their [child] about sexuality is tryin to turn them gay but we as homosexuals have been force fed heteronormativity all our lives, did we complain that we're trying to be 'turned straight'? y'all need to think," said @tsheposkyy.
South African queer music and film star Nakhane noted the controversy and tweeted: "The comments say so much about how far we still have to go. I would say I'm surprised, but…"
Acclaimed broadcaster and author, Eusebius McKaiser agreed, commenting that, "not only are homophobes bigoted, many homophobes also have room temperature IQs. Even as a gay man I can do a better job trying to explain your discomfort with my sexuality. Which comes first: your homophobia or stupidity?"
The latest furore echoes the fury that followed news of plans for South Africa's school curriculum to become more LGBTQ inclusive to not only create a more welcoming space for LGBTQ school children but to also address social stigma and discrimination. According to a 2016 Love Not Hate report, 56% of LGBT South Africans experienced discrimination based on their sexuality or gender identity while attending school.
Earlier this month, Lasizwe was confronted by homophobic vitriol after he tweeted his support for Zimbabweans affected by the crisis engulfing that country.
We're more and more impressed with Lasizwe for using his platforms to speak out and educate his almost two million social media followers and viewers of his Fake It Till You Make It reality show about LGBTQ equality and human rights.
I believe we need to start educating kids from the ages of 7 about homosexuality and make them understand about same sex love.

— Lasizwe (@lasizwe) August 23, 2020
This is exactly what I am talking, educate your children about homosexuality and same sex love… by educating them you are not encouraging them to be homosexuals but making them understand that dad/uncle dates men or mom/aunt dates women. PERIODT! pic.twitter.com/vr12wjBeKU

— Lasizwe (@lasizwe) August 24, 2020