Dr Bev Ditsie film premiere and Pride 30 family meeting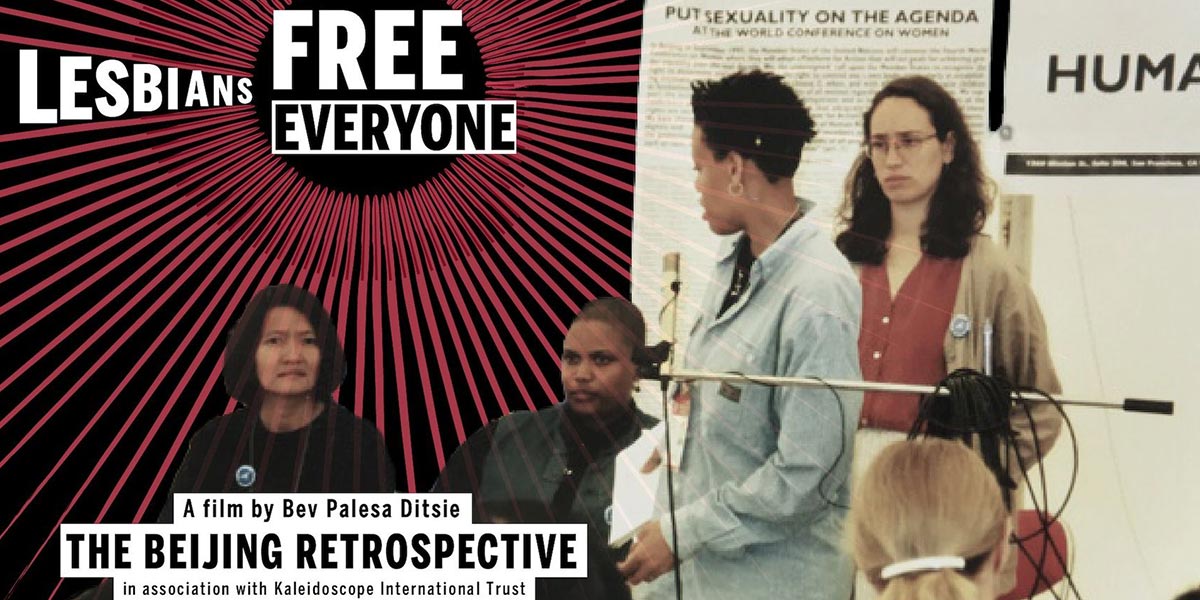 Celebrate 30 years of LGBTQIA+ Pride in South Africa with a "family meeting" and film premiere by Dr Bev Ditsie on Sunday 18 October.
The first Pride March in South Africa and on the African continent took place on 13 October 1990.
Under the theme: Unity in the Community, the march marked the first time the LGBTQIA+ community took to the streets to reclaim our dignity and demand equal treatment and protection under the law.
In 2020, the LGBTQIA+ community continues to face some of the same social challenges.
On Sunday 18 October, the Soweto Theatre will host a day of exhibitions, panel discussions and the world premiere of filmmaker and activist Dr Bev Ditsie's latest documentary film: Lesbians Free Everyone – The Beijing Retrospective.
The film has its origins 25 years ago, during the Fourth World Conference on Women in Beijing. Ditsie, then Co-Chair of GLOW (Gay and Lesbian Organisation of the Witwatersrand) delivered a historical statement for lesbians on behalf of the International Gay and Lesbian Human Rights Commission and over 50 international organisations.
In 2020, during the global COVID-19 pandemic lockdown, Ditsie engaged online with some of the most incredible activists from around the world who were behind this campaign, not only to walk down memory lane but to commemorate what will forever be known as the most successful lesbian visibility campaign in herstory.
To register for the premiere of Lesbians Free Everyone – The Beijing Retrospective and the day's events on Sunday 18 October click here. (Due to lockdown restrictions, tickets are limited.) The family meeting panel discussion will take place from 13:00 to 16:00 and the premiere will run from 16:00 until 19:00.
The event is supported by Access Chapter 2, Forum for the Empowerment of Women (FEW), Gay and Lesbian Memory in Action LGBTIQ Archive (GALA), IRANTI-Org, The Other Foundation and OUT LGBT Well-Being.