PTA theatre banned anti-bullying show to "protect" kids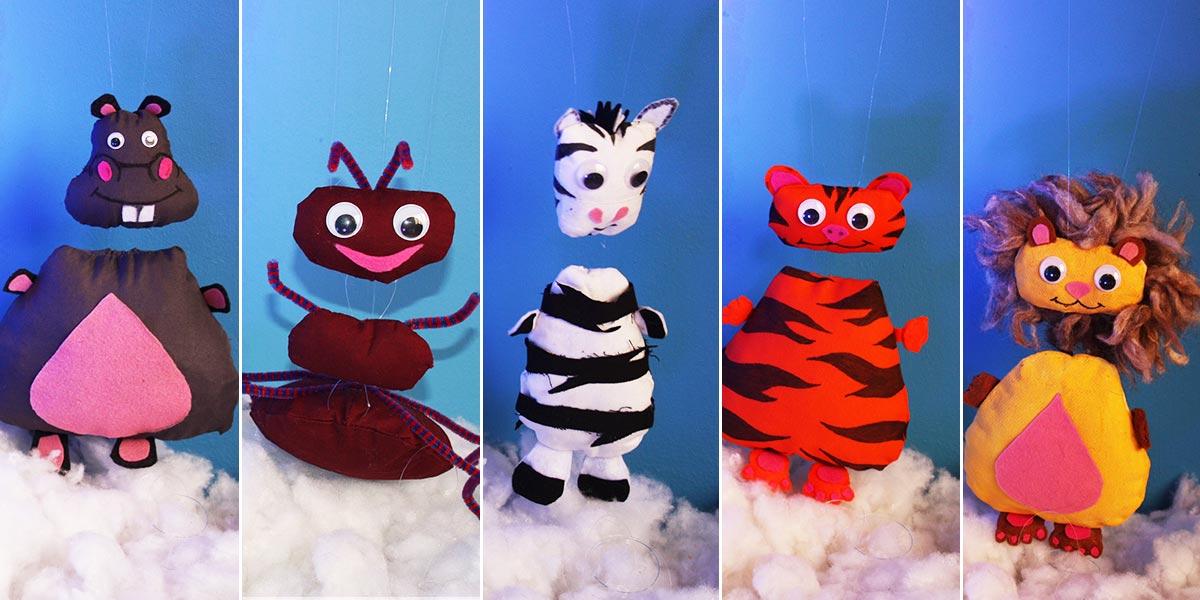 The Pretoria theatre that cancelled an LGBTQ-affirming children's puppet show with an anti-bullying message says it did so because children need to be protected from "sexual content."
Marco Du Plessis, the creator of Drizzles, was shocked when he was told by Pierneef Theater owner Jopie Koen last week that performances of the show on 29 and 30 October had been cancelled because she'd received a complaint from a longstanding patron.
Drizzles features a host of animal characters, including Zinzi the gay Zebra who is shunned by Toni the Tiger because she is different. Toni goes on to learn that this does not justify treating Zinzi badly and that differences should be celebrated. The show also includes two human characters, Freddy and Rajesh, who are depicted as a happily married same-sex couple.
On Wednesday, Koen's lawyers issued an unsettling press statement attempting to justify her controversial decision that many have described as discriminatory.
Koen insisted that she fully supports the constitutional rights to human dignity, equality and freedom for all but insisted that children need to be protected from sexual content.
"The Pierneef Theatre's stance is unashamedly that children who attend the theatre, specifically the target audience of between three and ten years old, shall not be exposed to any performances with a sexual element and/or undertone. Whether it may be heterosexual or homosexual, such content is viewed as age-inappropriate," said Koen.
"This principle shall be maintained regardless of the sexual orientation of the performers, organisers, presenters or the characters on stage. The Pierneef Theatre will protect the emotional and spiritual integrity and wellness of children as stipulated by the Constitution and various supporting legislation which mandates the protection of the interests of minors," Koen stated.
The theatre is failing to act in the best interests of its young audience
The theatre's position is troubling; it simply assumes that the show includes sexual material because it has LGBTIQ characters. Drizzles, however, contains valuable and much-needed age-appropriate lessons. It uses its characters to promote LGBTIQ tolerance and inclusion, urging children to celebrate diversity rather than stigmatising and excluding those who are seen as different.
Du Plessis told MambaOnline that "to this day the theatre has not asked me for the script. We were censored and rejected based on their assumption alone – sounds familiar." He added: "It is ironic that one of our themes is about judging others without facts."
In a time where the disproportionally high rate of bullying and suicide among LGBTIQ youth has increasingly come under the spotlight, the theatre is failing to act in the best interests of its young audience.
Cllr Wayne Helfrich, from the DA Rainbow Network, agrees. "It is concerning that during Pride Month as well as Mental Health Month, the Pierneef Theatre would rather encourage discrimination than education," he said.
"If there were more platforms available for children's theatre with queer characters, which assist with de-stigmatisation and education, there would be less teen suicides and brutal assaults and murders of members of the LGBTIQ community."
Instead, Koen has chosen to perpetuate the age-old stereotype of sexual and gender identity being about nothing more than sex. This stance suggests that the mere mention of same-sex love or LGBTIQ identity will somehow sexualise and corrupt children.
And yes, discrimination is very much at play here. It is unlikely that the theatre would block a children's show because it includes a loving heterosexual couple. That is not seen by our society as sexual but simply a "normal" relationship. In the same vein, is doubtful that it would have a problem with a message promoting other forms of inclusion.
The Pierneef Theatre's out-of-touch stance, as embodied in its tone-deaf press statement, is deeply offensive. Koen's decision to ban Drizzles is ultimately a missed opportunity to create positive change and to perhaps even save a young LGBTIQ life.