Opinion | Do queer celebrities owe us good role modelling?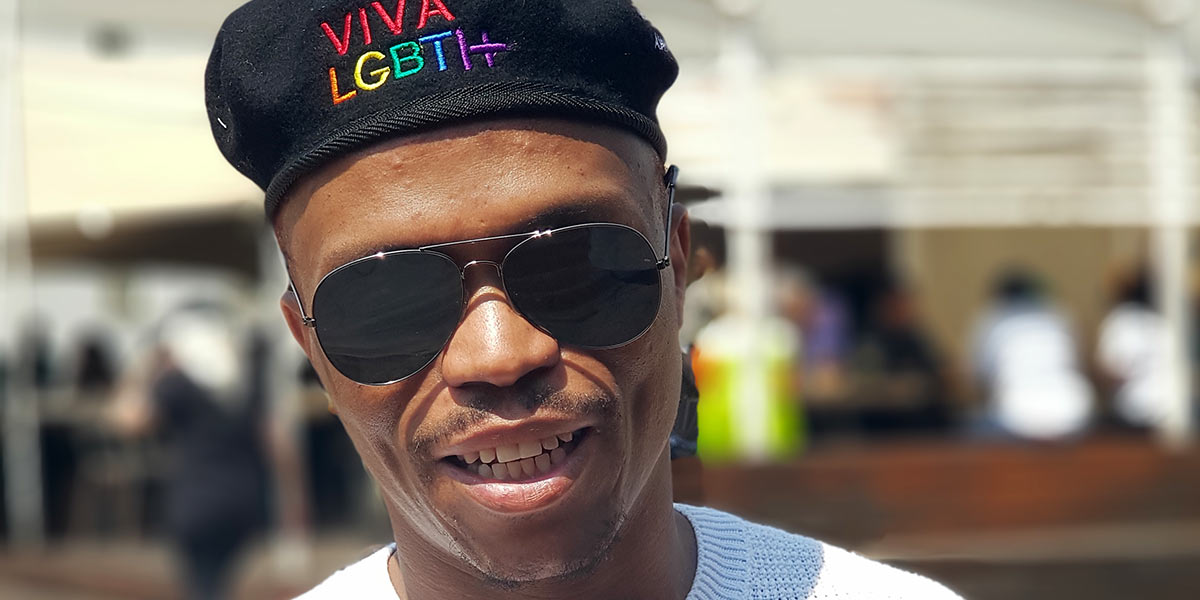 A few weeks ago, the Sunday papers ran articles about how Somizi Mhlongo had allegedly stolen a concept that resulted in his popular cooking show.
The idea, it was alleged, was the brainchild of a young man who had approached Somizi, proposing they collaborate on the execution of the concept into a TV programme.
The reactions were varied but as the story developed many expressed disappointment in Somizi's handling of the saga. I was one of those and I too shared this dismay with friends. Some asked why I was so disappointed and my response was "I expected more and better from him".
But who gave me the idea that he could or should do better or that he even had to do anything to earn my respect, support or approval? Does Somizi or any other LGBTQ public figure owe us good role modelling?
Role models are often seen as a way that leaders in communities can indirectly give back. Simply by doing well and being a positive figure, they inspire those around them, especially those who look up to them. Celebrities and other public figures often find themselves saddled with the role model title, even when they have not asked for it, desired it or in the worst cases – earned it.
For communities that have gone without expression and access to opportunities, successful members who rise in their chosen field are beacons of hope for young people and thus earn that role model title.
For Black LGBTQ people, beyond success, there is the issue of visibility and authenticity. Somizi is a person that has embodied defying the status quo, therefore, much is expected of him; perhaps an unfortunate place to be for any human being.
What in celebrity makes us believe that those individuals are inherently noble?
So, should Somizi have no option than to become a role model? Should he not at least be allowed to choose to be, or not to be, a role model to the many Black LGBTQ people who believe he represents a dream made possible? Can we look elsewhere for role models?
I admit that it's unfair for us to expect anyone to be a role model and further demand that they be infallible; they are human, like we are, after all.
In a celebrity and scandal obsessed world, our role models are expected to never put their foot wrong and always do and say the right thing – as determined by the mood of the people at any particular time. After all, social media has shown us that what is perceived as appropriate, or not, sometime evolves as quickly as our timelines refresh.
Why do we believe that by purely having the public's attention, celebrities ought to be adored and expected to be role models? Why does their job come with this somewhat automatic responsibility? Do we demand the same of lawyers, accountants, nurses, doctors and teachers? Do we demand that of the many police and traffic officers who are often alleged to be corrupt?
What in celebrity makes us believe that those individuals are inherently noble and have unending good intentions? I'd say nothing. For they are at work, much like we are. They just happen to have the world watching; waiting for their mistakes and bad choices.
I would argue, if I am so allowed, that our heroes should be the LGBTQ teachers who show up to work while dealing with institutionalised phobias, the LGBTQ doctors who fight in their workplaces for LGBTQ patients, and the LGBTQ entrepreneurs who employ other LGBTQ people and encourage them to come to work as their most authentic and best selves. These are our true role models.
I myself have role models who are not celebrities or public figures; Black gay men who show up in the world as their 'gayest' version. If we simply look among us, we'll see that we are not in short supply of LGBTQ people who are inspirational and honourable and who, despite their human imperfections, continue to try to do what is right.