UK to ease discriminatory gay blood donation rules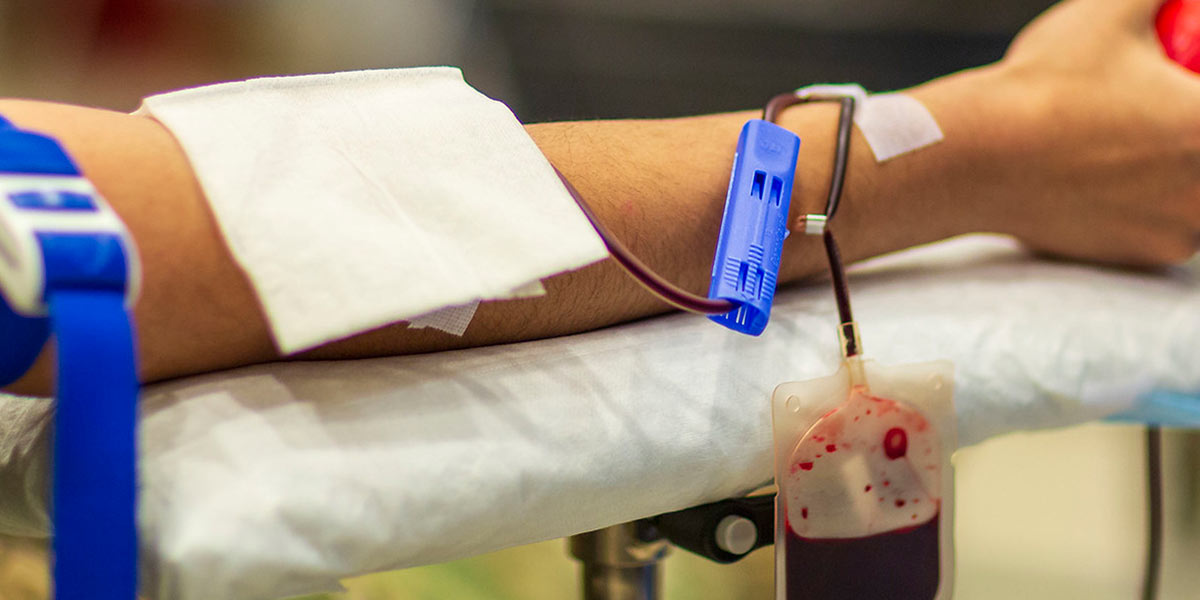 More gay and bisexual men will be allowed to donate blood in the UK next year under a wide-ranging revision of discriminatory restrictions. 
On Monday, NHS Blood and Transplant (NHSBT) announced that from mid next year, gay, bi and other men who have sex with men (MSM) who've had the same partner for three months or more will be able to give blood.
At the moment, only MSM who have abstained from sex for at least three months are allowed to donate blood in the UK.
The decision, said NHSBT in a statement, was part of a move to "enable a more individualised way of assessing safe blood donations."
Under the new rules, anyone – regardless of sexual orientation or gender – who has had the same sexual partner for more than three months will be eligible to donate if there is no known exposure to an STI or use of PreP or PEP or high-risk behaviours, such as chemsex.
This means that eligibility for blood donation will be based on behaviours rather than blanket rules based on gender or sexuality.
"Donors will no longer be asked to declare if they have had sex with another man, making the criteria for blood donation gender-neutral and more inclusive," explained NHSBT.
"We will keep collaborating with and listening to LGBT representatives, patients and current donors to make sure by Summer 2021, when we bring about these changes, that our process for getting accurate information from donors about their sexual behaviours is inclusive and done well," said Su Brailsford, Associate Medical Director at NHS Blood and Transplant.
LGBTQ group Stonewall welcomed the new policy. "This change will help ensure more gay and bi men can donate blood, and represents an important first step towards a donation selection policy entirely based on an individualised assessment of risk, commented," commented Nancy Kelley, Chief Executive of Stonewall.
Dr Michael Brady, Medical Director at Terrence Higgins Trust, added: "We welcome this move to a more individualised risk assessment approach for any potential donor, which both maximises the number of people who can donate while ensuring the blood supply is safe. Eligibility to donate blood will now be based on the behaviours identified as being at highest risk of infection, rather than gender or sexuality."
In April, the US Food and Drug Administration (FDA) also eased its restrictions on MSM donating blood, although they remain discriminatory. Instead of MSM being expected to abstain from sex for 12 months before being allowed to give blood, this has been reduced to three months.
South Africa's previously anti-gay blood donation policy was changed in 2014. There is now a deferral for anyone, regardless of sexual or gender identity, who has had a new sexual partner in the previous six months from donating blood.