Elliot Page tells Oprah his life has changed since coming out as trans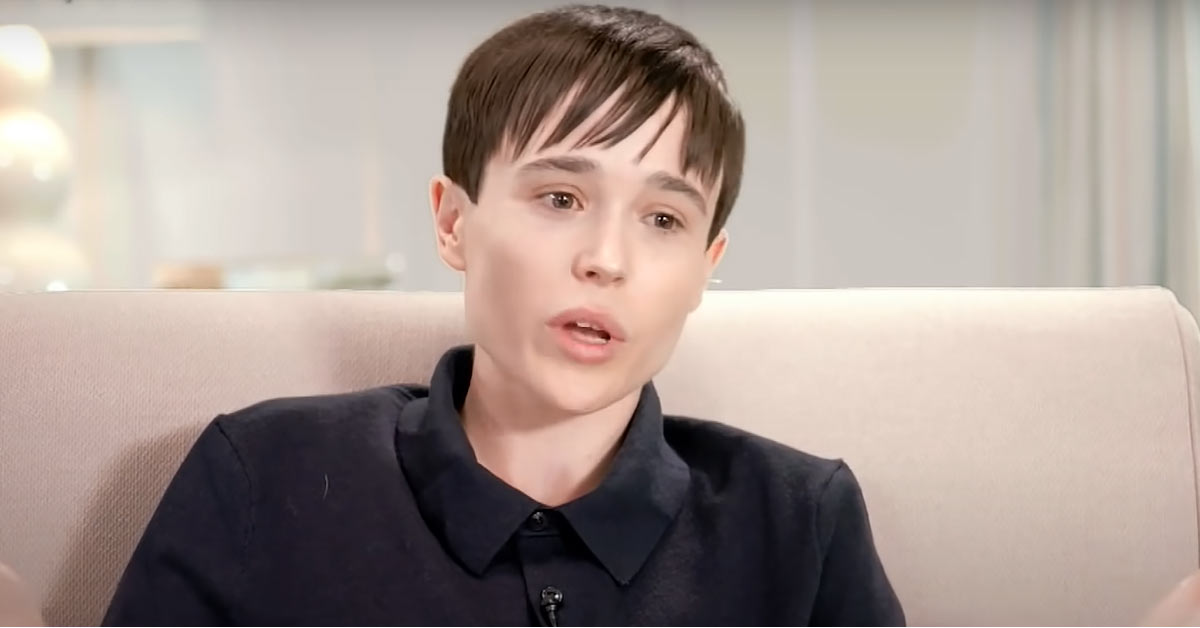 In his first broadcast interview since coming out as transgender in December last year, American actor Elliot Page has told Oprah about the joy he's experienced in being able to live authentically. He also highlighted the plight of the transgender community and the challenges they still face.
Following Page's first interview on the subject of his coming out in TIME magazine earlier this year, and another with Vanity Fair, the Umbrella Academy star sat down with the world's most famous talk show host to open up about what it has been like for him since coming out.
Speaking with Oprah, Page called having top surgery, which he first mentioned in the TIME interview, "life-changing", highlighting that he wanted to talk about it because he believes "it is life saving and it's the case for so many people… and because there is such an attack on trans health care right now, when already there is such a lack of access or trans people who don't even want to go to the doctor."
Page mentioned that the most joyous moment in his transition was "(g)etting out of the shower and the towel's around your waist and you're looking at yourself in the mirror and you're just like, 'There I am.' And I'm not having the moment where I'm panicked."
The actor also said that he has experienced a "massive explosion of creativity" since coming out, ascribing this burst to not spending as much energy and time on feeling uncomfortable and unwell.
Since the interview became available on Apple TV+ on 30 April, Oprah told Nick Adams, GLAAD's director of transgender representation, that she did extensive research before the interview, saying that it made her "more nervous than anything", and that she wanted to get it right after critique that some of the segments of her show in the 90s featuring trans issues supported a wider culture of stigma.
Elliot Page, who has become perhaps the most widely known trans masculine person in the world since coming out, told Oprah he felt that coming out was "crucial and important", especially as the community is experiencing a "horrible backlash".
In South Africa, a wave of hate crimes has shaken the local LGBTQI+ community, with no less than eight known murders in a period of less than three months.