North-West University unveils LGBTIQA+ Pride Wall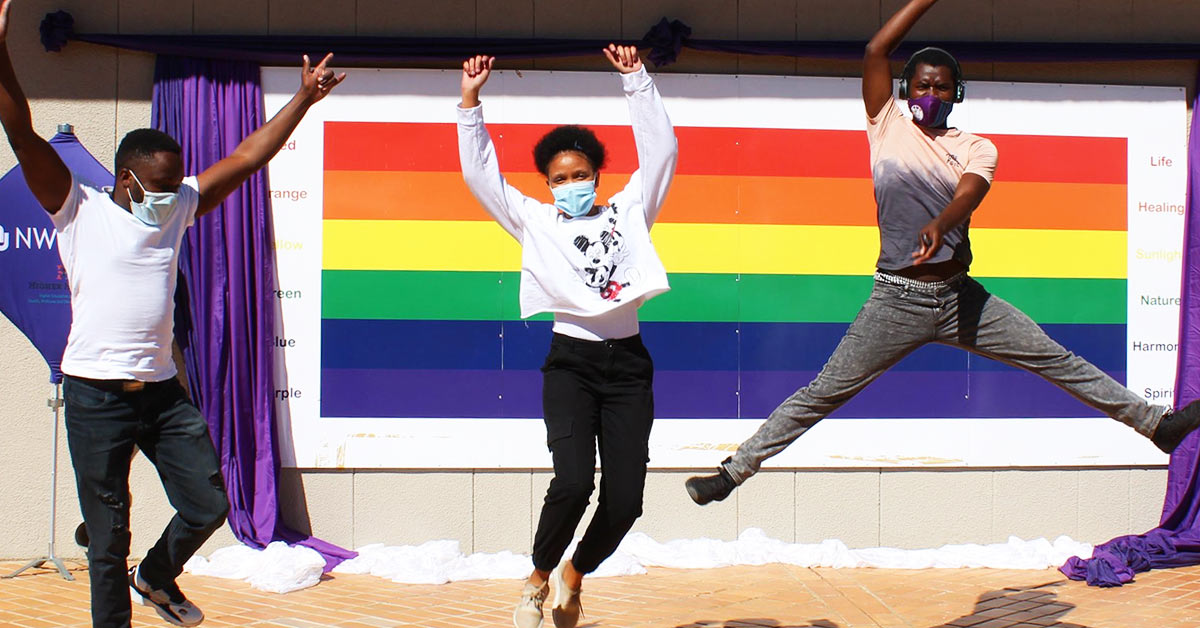 A Pride Wall was unveiled at North-West University's Mafikeng Campus on Thursday in celebration and recognition of the LGBTIQA+ community.
The "NWU Pride Wall" initiative is a collaboration between the Student Campus Council and the Student Development & Counselling Centre. It depicts the LGBTIQA+ Rainbow Pride Flag, devised by artist Gilbert Baker in 1978, and indicates the symbolic significance of each colour.
The wall aims to represent the North-West University's LGBTIQA+ community and is aimed at recognising and celebrating the existence and lived experiences of its members.
The installation of the wall, held just days before the International Day Against Homophobia, Transphobia and Biphobia (IDAHOBIT), is also intended to amplify the voices and stories of the many LGBTIQA+ students who have walked the grounds of the NWU.
The NWU Pride Wall unveiling took place virtually and saw author and socio-economic commentator, Siya Khumalo as the key note speaker for the day.
"Through its Pride Wall, North West University has led on the deliberate transformation of spaces to celebrate diversity and inclusivity," said Khumalo. "This speaks to the importance of a rounded education — one that not only teaches the technical aspects of a discipline but reminds stakeholders that all learning is ultimately for the service of human beings who come from different cultures, represent different legacies and embody many ways of being."
Professor Robert Balfour, NWU Deputy Vice-Chancellor: Teaching-Learning, commented: "The unveiling of this Pride Wall is thus both an expression of identity, and a celebration of diversity at our Mahikeng campus. I am delighted to be part of the initiative and welcome the leadership of our LGBTIQA+ students as well as associated staff who have lent support to the Pride Wall."
Balfour added: "In the context of Covid-19 mortalities on our campuses and around our communities, we see again the rising head of stigma and fear associated with disease. To my mind, the unveiling of this wall today is thus especially poignant and nuanced, in the context in which we find ourselves as South Africans, as humans and as beings living on this planet."
In a statement, the university's Sam Junior Mbatha said that gender awareness and inclusivity remain a critical component of the diversity focus of the NWU.
"The NWU Pride Wall is a symbol of affirmation, care and shows the institution's support for and embrace of members of the LGBTIQA+ community. Through this wall, the NWU stands against oppression, homophobia and any form of injustice that threatens the existence and livelihood of members of the LGBTIQA+ community," he said.