Gallery | Male underwear model Daniel Cajiao at sea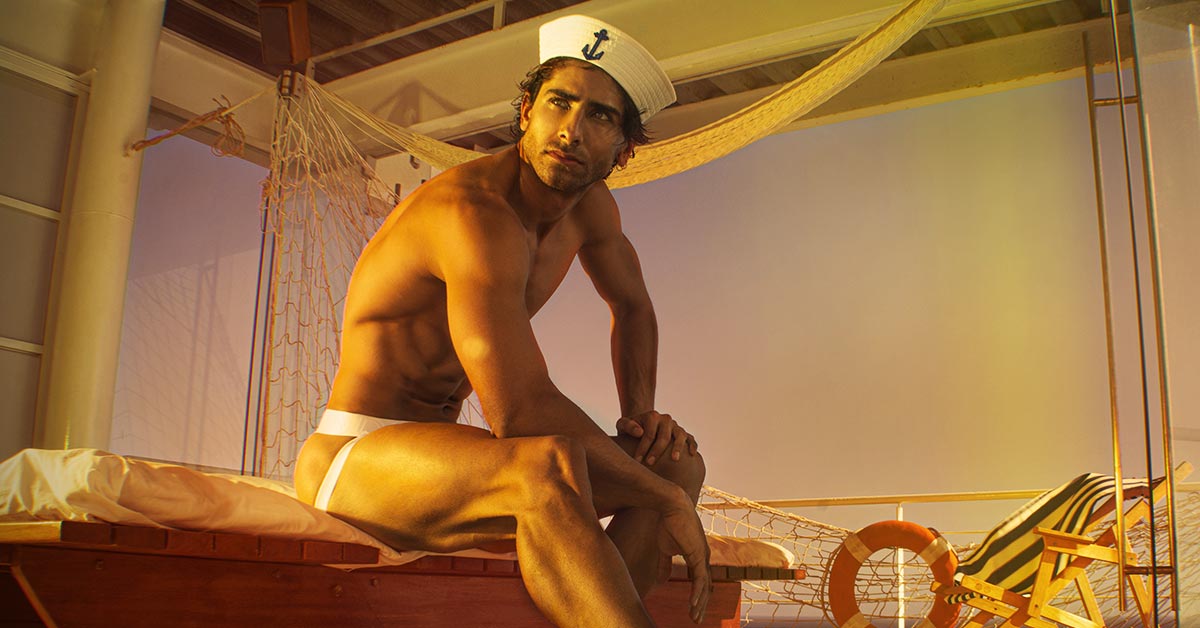 Male underwear label Modus Vivendi has launched its new collection with a naval themed photo shoot featuring model Daniel Cajiao.
The collection is a reinvention of the brand's Querelle line, first launched a decade ago, which was inspired by the homoerotic 80s arthouse movie Querelle.
The sexy collection comprises jockstraps, tanga briefs, classic briefs and boxers with an exciting combination of colour and a surprise design element: underwear that can be unbuttoned.
Made from cotton and elastane fabrics, this is the perfect male underwear for playful exploration, says Modus Vivendi.
Asked how he defines beauty, Cajiao said that it is "something that goes far beyond what we can touch or what we can see; beauty for me is in all those moments that are precisely intangible and that are about sharing with the right people."
That ethos extends to what he finds sensual in a partner: "The attraction that goes beyond the physical. The one that has to do with a good talk, with agreeing on a thought… the truth is that today at my age I feel that it mobilizes me much more than the physical question itself."
Photographer Gastohn Barrios took a series of stunningly sultry photos in California, USA to highlight the collection. Check out the images below.