Photos | Soweto Pride 2021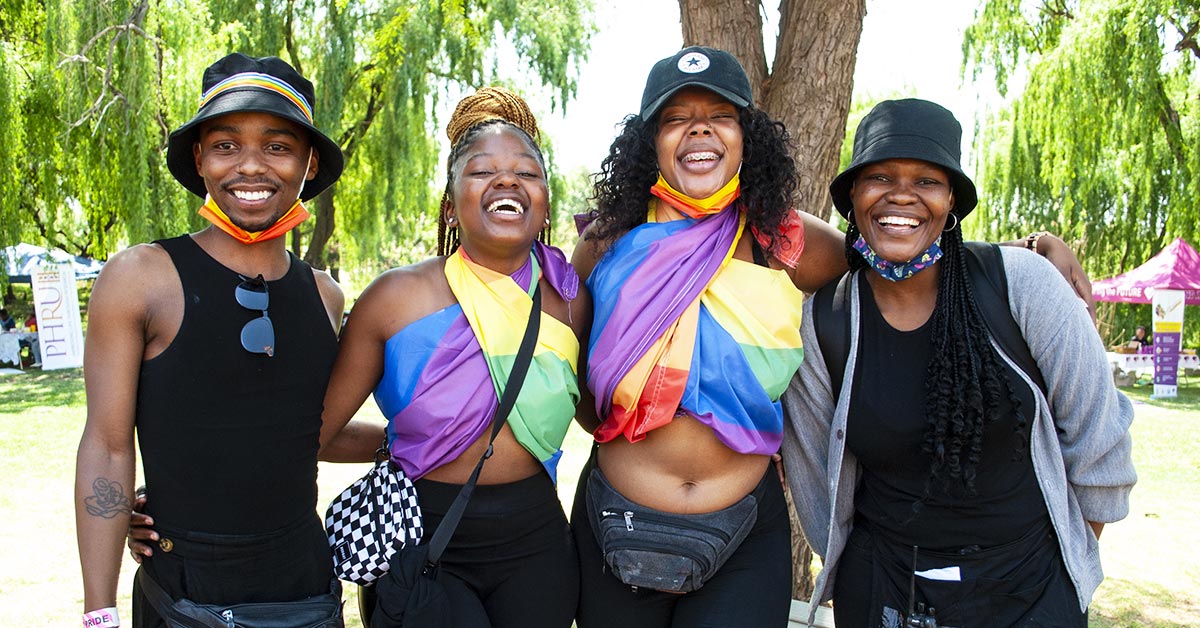 Soweto Pride marked its 17th year on Saturday with a scaled-down edition held under the theme of "safety, justice, freedom are our rights".
Dozens of rainbow-bedecked LGBTIQ+ and allied people proudly walked through the streets, chanting and cheering for equality and dignity. A marching band added to the festivities with the sound of horns and drums.
The march saw activists pause at significant spots along the route – a police station, a college and a clinic – to highlight the discrimination that queer people face in these spheres of life.
The march included a contingent of parents and family members of LGBTIQ+ individuals. They marked a powerful moment of silence to remember those queer people who have been lost to violence and hate.
The parade ended at Dorothy Nyembe Park where marchers and revellers, limited to 500 people due to lockdown restrictions, gathered to listen to statements of solidarity and to celebrate their identity.
Click here for our full report on Soweto Pride 2021 or check out all the photos below.