Jozi Drag | House of Pink Volume 1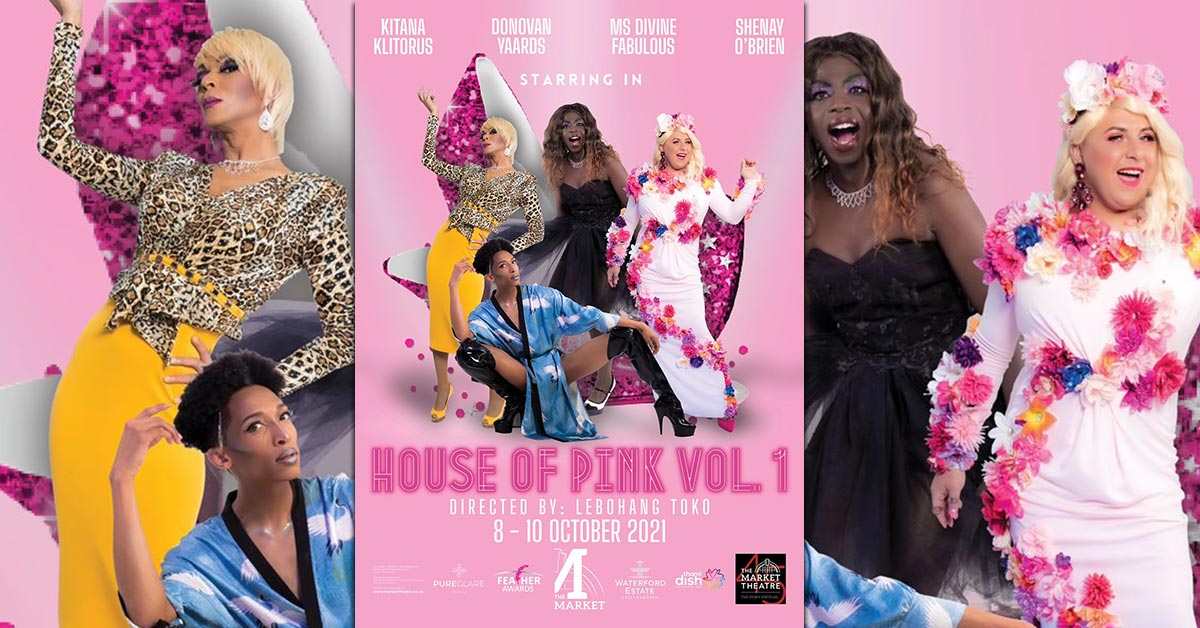 In the spirit of Pride, the Market Theatre is bringing live drag performances back to Jozi. Newtown will come ablaze with the House of Pink Volume 1 drag show for three nights only!
A collaboration between House of Pink Volume 1, directed by Lebogang Toko, and the Thami Dish Foundation, the show will run from Friday 8 to Sunday 10 October.
It's described as "an extravaganza of everything fabulous and lush!" A visual and sensory explosion, House of Pink Volume 1 showcases some of the best of the best drag queens in South Africa.
Narrated by the outstanding Tim Mogogole, also known as M's D'vine Fabulous, the show also features the stunning Chris Williams, known as Kitana Klitorus; the diva of all divas, Shenay O'Brien; the kaleidoscope of drag, Donovan Yaards; and fabulous male dancers Hugo Madeleyn and Wesley Davids.
"Celebrating Pride Month with House of Pink Volume 1 is an ode to the LGBTI+ community," says Toko.
"We as a community are going through the most inhumane time and House of Pink Volume 1 is a stance we are taking to show that we are alive and kicking as a community. We are who we are, and we have the right to express our lives, however we please – without anyone's permission to exist," the director adds.
Drag is known to break down gender norms and can thus be seen as 'gender bending'. The art of drag allows one to transform oneself into absolutely anything. It is over the top, unapologetic and commands attention.
The artistry of drag is the ultimate colourful form of self-expression. House of Pink Volume 1 celebrates the art form in all its majestic glory with fun and laughter.
Brace yourselves for a night of music and great entertainment. Tickets can be bought through WebTickets here at R150 per person.