Mr Gay World SA launches animal cancer fundraiser calendar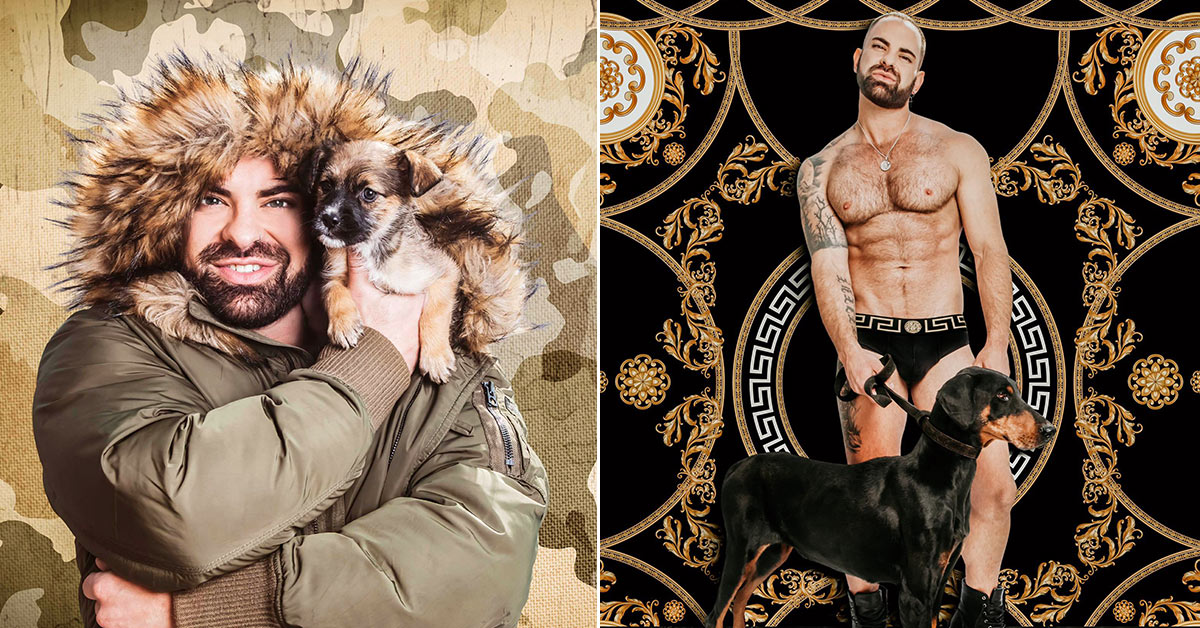 Mr Gay World South Africa 2020, Charl-Jaquairdo van Helsdingen, and furry friends feature in a calendar to raise funds for animal cancer research.
This year, the Mr Gay World organisation and Mr Gay World South Africa decided to work with the Southern Africa Animal Cancer Association (SAACA).
They partnered with the Randburg SPCA to help raise funds all year round for the research that the SAACA is doing at the University of Pretoria.
The SAACA is the first organisation in Africa to focus on cancer and animals, an often neglected field. One study found that 45% of dogs that reached 10 years of age or older died of cancer.
The calendar is not just to raise funds for the SAACA but to also increase awareness about adoption and help the animals at the SPCA find their 'forever homes'.
Van Helsdingen, who is a testicular cancer survivor and awareness campaigner, said he was inspired by the close therapeutic relationship he's developed with his animal companion.
"A year ago, as I was going through my last chemotherapy, Reese, my rescue pitbull came into my life through a visit to the Randburg SPCA. Since that day, Reese has been my physical and emotional support," van Helsdingen told MambaOnline.
"It's quite special how my journey through surviving cancer and my journey as Mr Gay World South Africa 2020, and now as I head to the finals of Mr Gay World 2020 to represent our beautiful country, has come full circle."
Van Helsdingen said that the calendar project is a way "to celebrate my journey by trying raise funds for these amazing organisations and to try make a change to these fur babies' lives."
The personal trainer and brand ambassador is representing South Africa in the Covid-19-delayed Mr Gay World 2020 contest which is currently underway. The winner will be revealed in an online finale show on Saturday 16 October at 20:00 CAT/GMT+2 on Mr Gay World's YouTube page.
Sales for the digital as well as the physical calendar will go live within the week. Enquiries can be made by emailing Charlievh91@icloud.com.
To find out more about the SAACA, visit its website or follow the Randburg SPCA Facebook page to see the animals available for adoption.
The calendar was made possible by Shelldon Joubert from Style Me Famous, Khieran Design and Photography, Regina Blaque, Edith Venter Promotions, Matte Blacke Fragrance and The little Chilli company.