Cape Town Pride 2022 'goes to Belgium' for launch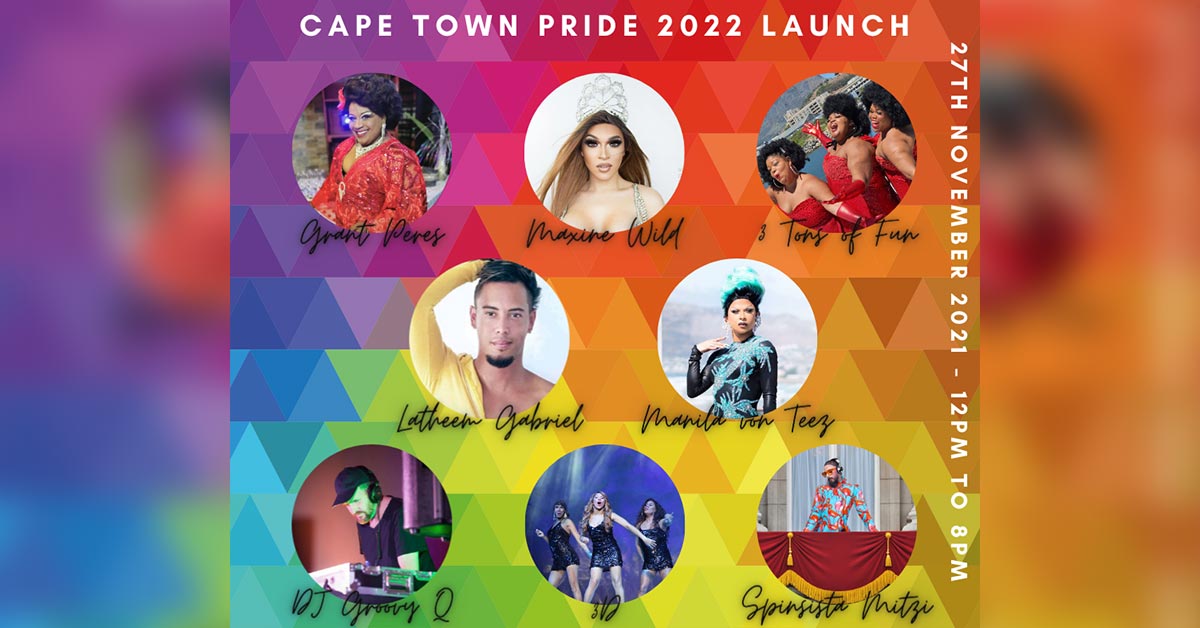 With real-world events back on the calendar, plans for Cape Town Pride 2022 will be unveiled at a Belgium-themed affair on 27 November.
Organisers OUTReach Africa say they are planning to create "a new and fabulous Pride in Cape Town" which will be revealed at a launch hosted by the Belgian Consul General.
Guests will be transported to Belgium for the day. "You will be on Belgian soil, enjoy all the Belgian waffles, beers and other delicacies courtesy of the Belgian Consulate," says Thomas Patterson, Director of OUTReach Africa.
The event will feature a bevvy of local artists such as Manila von Teez; 3D; Maxine Wild; Latheem Gabriel; 3 Tons of Fun; DJ Groovy Q; DJ Mitzy and many more!
The funds raised from the Cape Town Pride 2022 launch will be allocated to the Nkoli House Project; named in honour of the late Simon Nkoli, the queer activist and anti-apartheid campaigner who fought tirelessly for freedom, equality and social justice.
The project aims to create a community centre to provide a safe space for Cape Town's diverse LGBTIQA+ community to gather, meet and mix, with special emphasis on the often-overlooked needs of queer seniors.
The Cape Town Pride 2022 launch is happening on Saturday 27 November from 12:00 to 21:00 at 29 Boshof Ave, Newlands, 7700. Entry is R100.
Please note: To ensure the safety and protection of the guests and the wider community, the organisers will require proof of Covid-19 vaccination (one or both) or a negative Covid-19 test result (either a Lateral Flow Test or PCR) or proof of antibodies test taken within 48hrs of the event.
For more information, visit the Cape Town Pride Facebook page or email info@capetownpride.org.