Somizi blocked from Zimbabwe event for being gay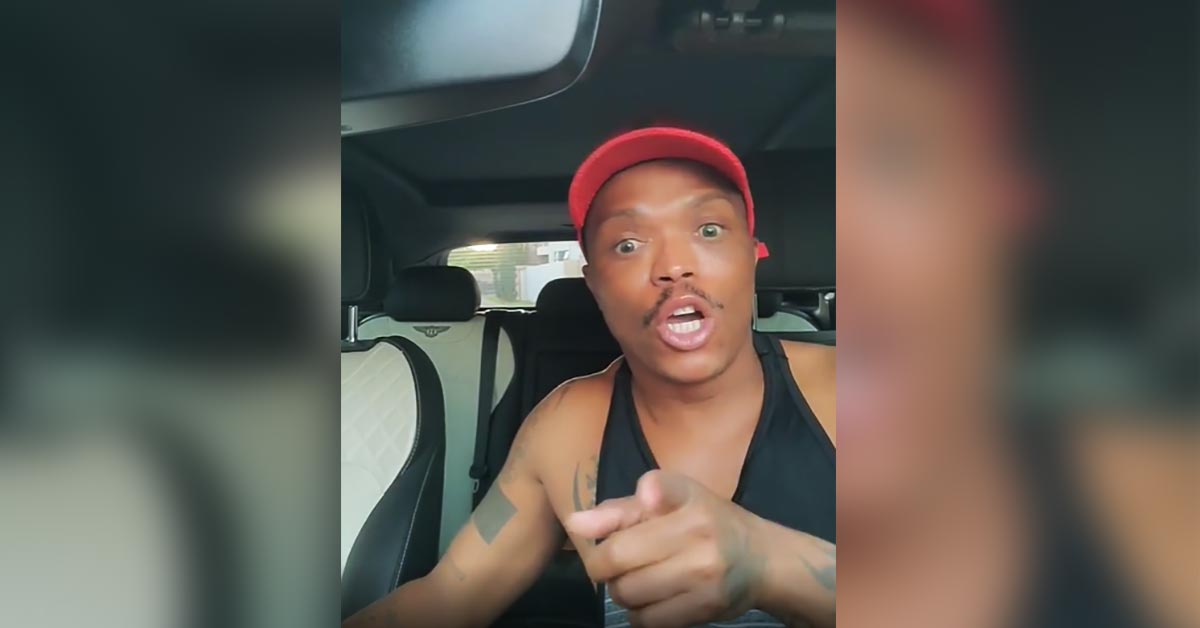 Somizi Mhlongo is defiant after church leaders and politicians in Zimbabwe succeeded in blocking him from appearing at an event because of his sexuality.
The out South African entertainer and celebrity chef was meant to participate in the relaunch of the Garwe restaurant in Harare on Thursday.
News that Mhlongo was an invited guest sparked the ire of the Apostolic Christian Council of Zimbabwe. The organisation wrote to the Office of the President and a host of government departments demanding that Mhlongo be stopped from entering the country.
"Somizi is a homosexual, hence according to our people's driven Constitution, Zimbabwe doesn't tolerate homosexuality," said the church leaders. "If we allow Somizi to come to our land, spiritually we would have been disturbed a lot, and physically we would have openly accepted homosexuality in Zimbabwe, hence affecting our children."
The council also warned that if Mhlongo was permitted to visit Zimbabwe, this would "affect our revolutionary party Zanu-PF by disturbing the 5 million votes win needed in the next 2023 harmonised elections for it is publicly known that our party strongly stands against homosexuality."
Tendai Chirau from the Zanu-PF Youth League, the youth arm of the ruling political party, revealed in a subsequent statement on social media that he had contacted the owner of the Garwe restaurant.
"I am glad to announce that the owner took heed of the great concerns and elected to remove the said ngito [gay person] from the guest list and never to associate themselves with the said character again," said Chirau.
This is not the first time that Mhlongo has been banned from an event in an African country because he is openly gay. In 2019, there was an uproar in Zambia because of his planned attendance of the Lusaka July polo and fashion event.
Astonishingly, it led to the intervention of the Minister of National Guidance and Religious Affairs with a media briefing in which Mhlongo was disinvited from the event because he could "disrupt national values".
In an Instagram video, Mhlongo said he was saddened that "there are people in Zimbabwe who don't want me to come based on my sexuality".
Mhlongo asserted that while he could remain silent as an LGBTIQ+ South African who is protected by his country's constitution, he would not do so.
"Because there are people who don't have voices, who cannot speak for themselves, who are oppressed based on their sexuality in most African countries…"
Mhlongo said: "I will not stop [speaking] on behalf of the voiceless and on behalf of those who cannot speak for themselves. I will advocate for that and if it means I should die for it, so be it. But it is sad, very sad and I hope things get better. I will never stop loving my African continent and my African brothers and sisters."
He added: "What you are doing, being homophobic, is no different with anyone who is xenophobic and racist."
Same-sex relationships are illegal in Zimbabwe with penalties of up to three years in jail. Chester Samba, Director of LGBTIQ+ organisation Galz, told MambaOnline that the country's Immigration Act could be used to deport visitors to Zimbabwe for being gay.
While it's not clear if the government sought to make use of this legislation in this case, Samba stated that "the particular provisions of the Act are archaic and shameful and in urgent need of repealing to align the Act to the Constitution."
He further "cautioned" the Apostolic Christian Council of Zimbabwe "not to appoint themselves guardians of this country."
A billboard promoting LGBTIQ+ equality placed in the city of Bulawayo by Galz was recently vandalised just days after it was erected.
View this post on Instagram
UNWELCOME: The Apostolic Christian Council of Zimbabwe asks President Mnangagwa to intervene and stop South African celebrity Somizi Mhlongo from travelling to Zimbabwe to appear as a guest chef at Garwe Restaurant. Churches say "strongly against" – because Somizi is gay pic.twitter.com/coM9JQXqJo

— ZimLive (@zimlive) November 3, 2021
The reopening of Garwe restaurant is welcome. Let's support our own local brands! #WeAreWeCan. pic.twitter.com/OaCRbUUf6p

— Tendai Chirau (@TendaiChirau) November 2, 2021