Leader of Chechnya's 'gay purge' killed in Ukraine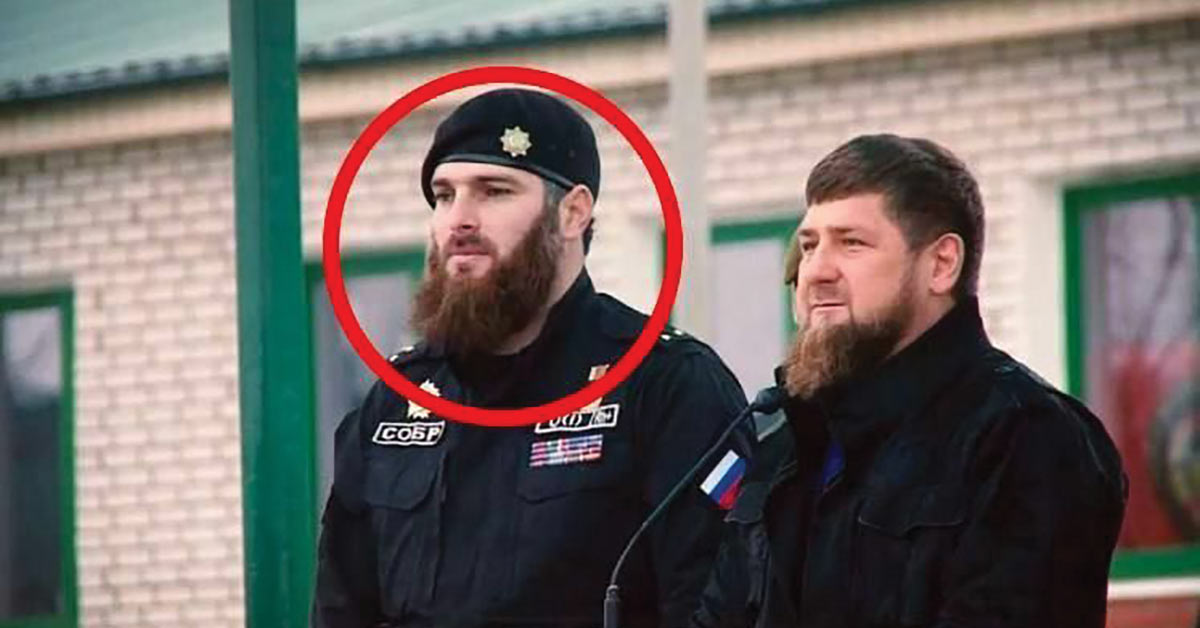 A general said to have been behind the torture and murder of LGBTIQ people in the Russian republic of Chechnya has been killed in the invasion of Ukraine.
There have been multiple reports that Chechen general Magomed Tushayev was killed by Ukraine forces on Saturday at the Antonov International Airport in Kyiv.
In a tweet, the Ukrainian Armed Forces stated: "Magomed Tushayev, leader of the 141 motorised regiment of the Chechen National Guard, was killed!"
According to Los Angeles Blade, Tushayev "was directly involved in the campaign of terrorising the LGBTQ+ community in Chechnya."
It said he was, as recently as May 2021, implicated in the Moscow abduction of human rights activist and gay man, Ibragim Selimkhanov by Chechen operatives who took him to the Chechen capital, Grozny. (He later escaped back to Moscow after being questioned).
"While I never rejoice at the killing of anyone, his death means one less mass murderer on the loose," British LGBTIQ activist and human rights defender told The Jerusalem Post.
"Those who live by the sword should not be surprised if they die by the sword. This will mean that he is no longer able to abduct, torture and kill Chechen LGBTs and dissidents, which is a good thing."
Chechnya and its dictator Ramzan Kadyrov are closely allied with Russian President Vladimir Putin.
Starting in 2017, horrific reports emerged of dozens of queer men being rounded up, held in detention centres, tortured and in some cases killed by the authorities in Chechnya's so-called "gay purge."
Russian federal authorities have still not taken any action against Chechnya for these human rights abuses and have refused to open any criminal investigations.
Meanwhile, fears for the safety of LGBTIQ people in Ukraine continue to grow, not only from Russia's military action but also due to the additional threat of Russian LGBTIQ oppression.
Yevhen Trachuk, a 25-year-old non-binary activist, also known as Zhenya, told Gal-dem that they are terrified that a version of Chechnya's "gay purge" could spread to Ukraine if Russia takes over the country.
"People were taken away, tortured and kept as prisoners. I'm afraid this could happen to Ukraine, after so many years of fighting for change," said Zhenya. "It's hard to believe that all that I've been doing and everyone has been doing could just land us in prison," they added.
"LGBTI groups in Ukraine are playing a critical role in trying to support their communities. Current needs are around shelter, access to food and medication and psychological support, and often relocation to safer places," said ILGA Europe.
"LGBTI groups in neighbouring countries have mobilised quickly to provide shelter and support such as food, medication and other types of support."
ILGA Europe listed a number of regional LGBTI organisations that are desperate for donations.
All Out has also launched a campaign to support LGBTIQ organisations in Ukraine, Romania, Slovakia, Moldova, and Poland that are "urgently coordinating evacuations and safe places for queer refugees from Ukraine."
Ukraine has slowly moved towards becoming LGBTIQ-accepting since the fall of the Soviet Union and its independence in 1991. In 2015, the Ukrainian Parliament banned sexual orientation and gender identity discrimination in the workplace. In 2016, the country simplified the transition process for transgender people and began allowing gay and bisexual men to donate blood.
The country remains socially conservative, however. Same-sex relationships have no legal recognition and same-sex-couple adoption is not allowed.
Знищено Магомеда Тушаєва, керівника 141 моторизованого полку кадировської гвардії!🔥🔥🔥 pic.twitter.com/BHmoCGOKJU

—.ОЇНИ УКРАЇНИ🇺🇦 (@ArmedForcesUkr) February 26, 2022