New Queer Music: Tamara Dey & Latheem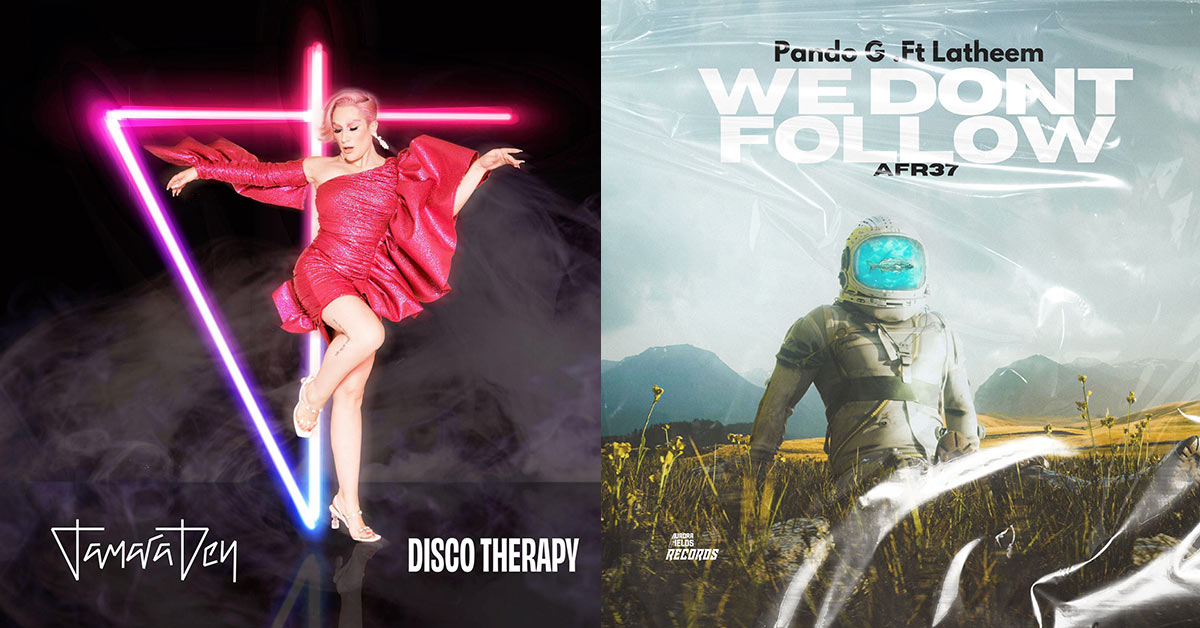 As South Africa slides into spring, LGBTQ+ ally Tamara Dey and queer singer/songwriter Latheem have released two new dancefloor stompers.
Tamara Dey – Disco Therapy
Tamara Dey is one of the South African music industry's most enduring LGBTQ+ allies, and she's just released a new track that's a love letter to the community.
Known as Mzansi's much-loved First Lady of House, Tamara is determined to spread major love and light with her infectious new single Disco Therapy.
With the ongoing challenges and adversity our world is facing, never has music been a more important source of comfort, pleasure, and healing.
Tamara's answer is to get people back on their feet, taking them on a feel-good journey of love, freedom, and unapologetic self-expression. Her new offering explodes with musicality and features elements of throwback disco, nostalgic vocal house, and pop futurism.
Released by the David Gresham Record Company and written and produced by Tamara Dey with Gary van Riet and RJ Benjamin, Disco Therapy is set to keep our spirits high, our hopes lifted and our asses shaking.
You can stream Disco Therapy here or listen below.
Latheem – We Don't Follow
Award-winning singer/songwriter, producer and LGBTIQ activist Latheem has released We Don't Follow. The deep house track is a collaboration with producer Ryan Hendricks, also known Pando G.
Written and performed by Latheem, the lyrics – sampled from another song written by the Cape Town singer and yet to be released later this year – speaks to the defiance lovers have in the face of disapproval.
"I've always been a huge fan of house music since my teen days," says Latheem. "Being able to take something I've written from a deep and personal place and translate it into a completely different feel has been an amazing experience."
Latheem, who grew up in Mitchells Plain started singing at the age of eight and composing songs by sixteen. He's since been making a name for himself as a singer, songwriter and performer, sharing the stage with artists such as Zolani Mahola from Freshly Ground, Jimmy Nevis, Craig Lucas and SAMA award winner, Nakhane.