Steve Hofmeyr attacks "ridiculous" transgender community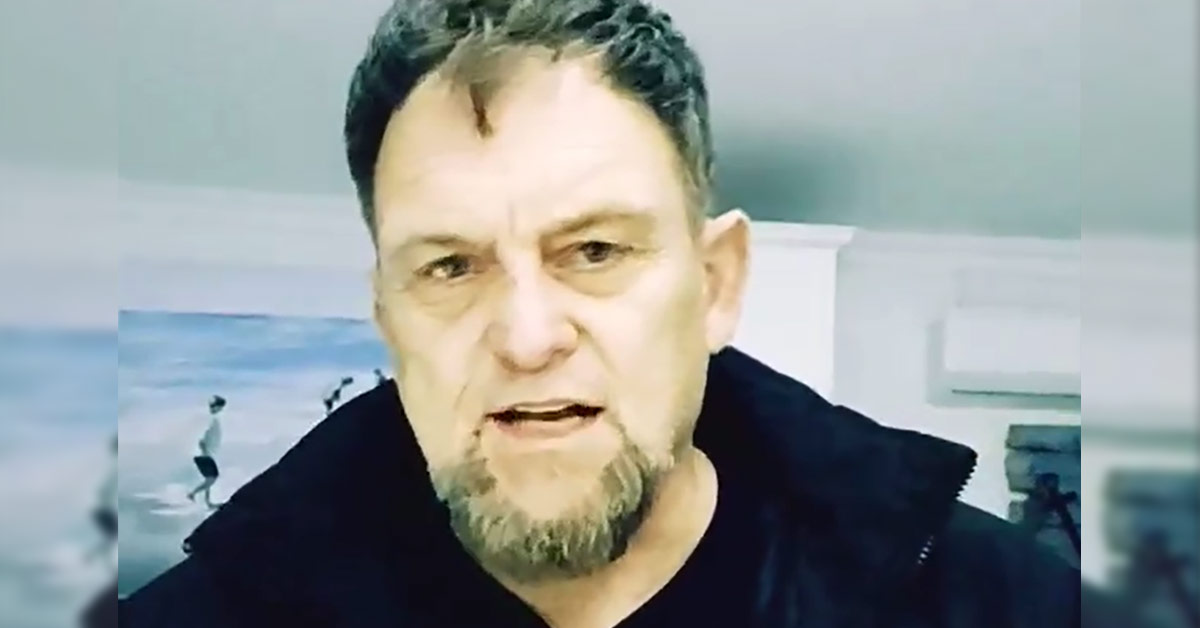 In spite of the pending Equality Court case against him, South African right-wing singer and self-styled social and political commentator Steve Hofmeyr continues to attack the LGBTIQ+ community on social media.
On Monday, Hofmeyr posted a video on Facebook in which he talks about his recent tour and his thoughts on various topics, including crime and the state of the British monarchy. He also addresses a TikTok video by queer Afrikaans rapper Angie Oeh in which he was mentioned.
In the short clip, Oeh says she's had enough of "entitled", insecure queerphobic men, like Hofmeyr, who espouse toxic masculinity. She asserts that the LGBTIQ+ community will continue to fight for their rights as they have done so in the past.
Hofmeyr responds to Oeh both in his video and the text alongside it by doubling down on his queerphobia, particularly against the transgender community. He also goes on to defend his nonsensical claim that Disney's commitment to include more LGBTIQ+ representation in its content is intended to sexualise young children.
"I'm not insecure. Not about my sexuality," insists Hofmeyr, who writes that his five-year-old daughter is under threat from the LGBTIQ+ community.
"I'm not sure if she has the emotional intelligence – which the LGBTQ+ now say she has – to face drag queen teachers at her preschool, to share locker rooms with biological boys, and to mutilate herself with 'puberty blockers' and gender surgeries before she's 16. These are the things your alphabet club now demands for minors."
According to Hofmeyr, it's transgender individuals who are the most problematic part of the LGBTIQ+ community. "That's the T in LGBTQ pushing for laws for their special pronouns. It's the T in LGBTQ that ruins women's rights by allowing biological men to break all women's sports records and that's because the T in LGBTQ refuses to distinguish between men and women…"
He also complains that he has been forced into "voicing my objections mostly to a bunch of people without kids about how to protect my child from Disney+'s sexualization of our toddlers."
(In Hofmeyr's heteronormative world, depicting heterosexual love to children is perfectly acceptable and "normal" but any equal depiction of queer love is automatically equated to inappropriate sexuality.)
Hofmeyr calls the SA Human Rights Commission (SAHRC) – which has taken him to the Equality Court – a "bully" for trying to "silence" and "censor" his "freedom and opinion"… "so that you may have access to women's vulnerability and other people's children."
"It sounds to me that the LGBTQIA+ community should just go and look in the mirror again as to why the T in LGBTQ plus makes you look so ridiculous," concludes Hofmeyr.
The SAHRC lodged a hate speech complaint against Hofmeyr in the Gqeberha High Court, serving as the Equality Court, in June over his social media statements that the LGBTIQ+ acronym includes the acceptance of bestiality and that the LGBTIQ+ community is in support of "grooming" children.
The commission is demanding that he publicly apologises for these comments, donates R500,000 to an LGBTIQ+ organisation and does community service.
Hofmeyr's lawyers argue that the SAHRC's case was lodged in a court that does not have jurisdiction and that the commission did not follow the correct process before taking the matter to the courts. A court date has yet to be announced.