SA LGBTIQ+ Rights Watch: January 2023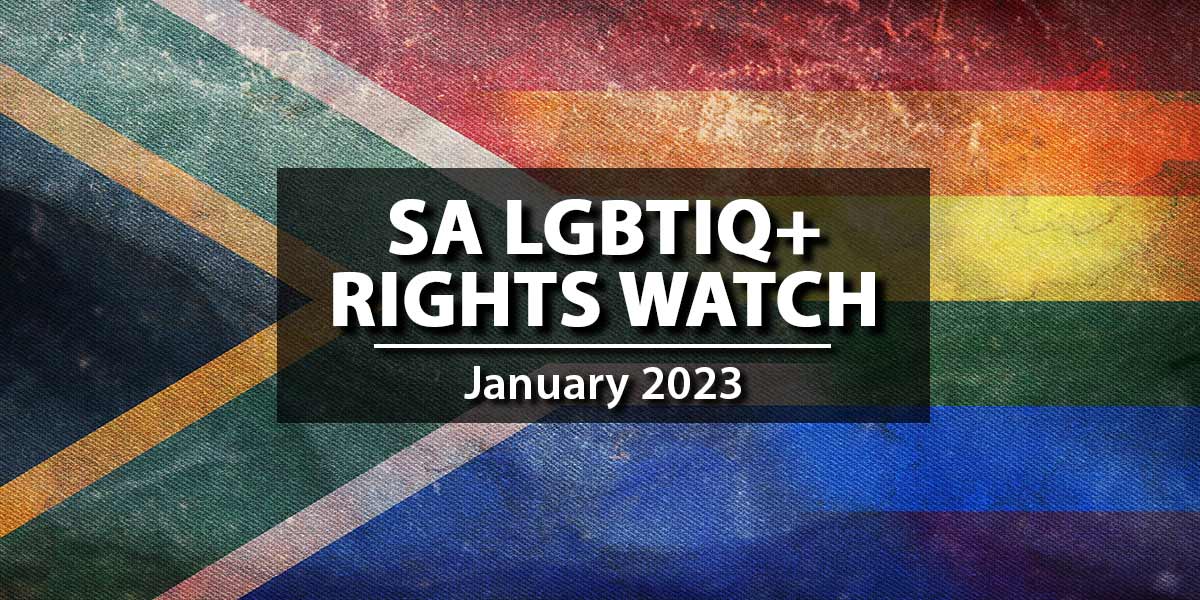 OUT LGBT Well-being and MambaOnline publish a monthly overview of reported LGBTIQ+ rights  violations, including hate speech, in South Africa. We also look at the status of cases making their way through the criminal justice system. Here is our summary for January 2023.
REPORT LGBTIQ+ RIGHTS VIOLATIONS
If you've experienced or witnessed an LGBTIQ+ hate crime, hate speech or any other kind of LGBTIQ+ rights discrimination in South Africa, you can now report it anonymously on your phone at no cost. This will help researchers better understand the problem.
Simply dial *134*382*5# and follow the instructions. If you wish, you can request to be called back for support.
NB: South African phone companies have a pre-set time limit. After 120 seconds you will lose connection. However, if you redial *134*382*5# you can start where you left off.
If you'd like free support and legal advice, please email OUT on report@out.org.za.