Becoming returns with the House of Diamonds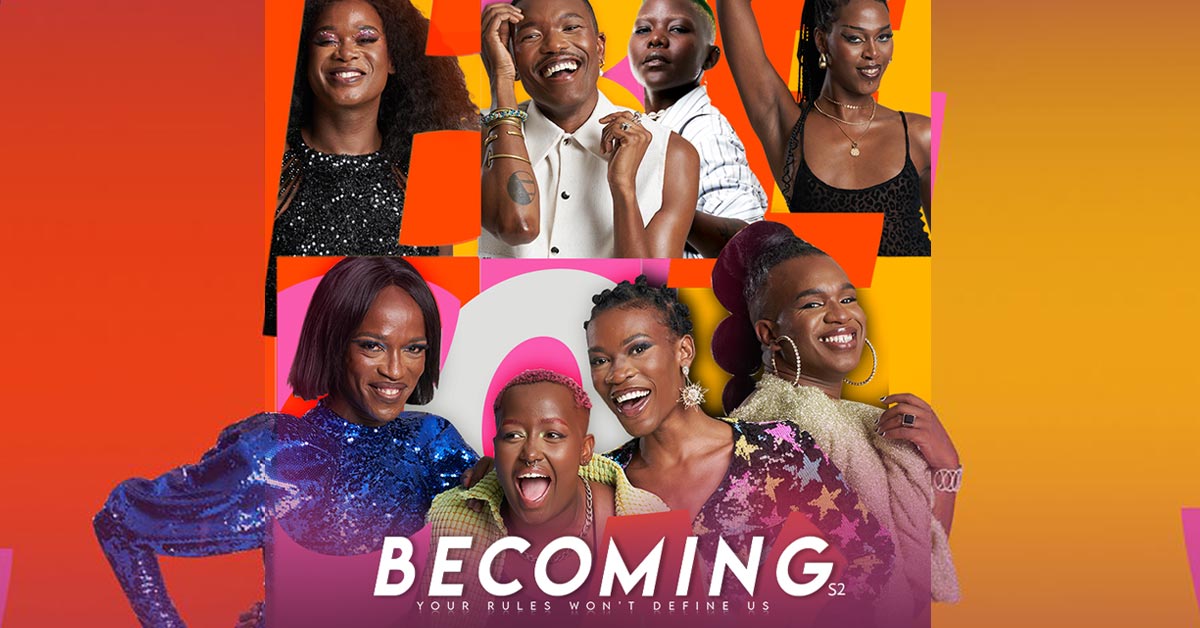 Becoming, the South African reality series spotlighting the transgender and queer community, has returned for a second season on Mzansi Magic.
Featuring an all-new cast of young queer people living in a safe house – the House of Diamonds – the show will continue to explore themes of identity, belonging and self-acceptance.
"Becoming is a groundbreaking and important show that we're pleased to bring back for a new season. This is a reality show that not only keeps viewers engaged but is also informative and educational, and it was a show that enjoyed a high level of talkability," says Shirley Adonisi, Director of Local Entertainment Channels at M-Net.
"We're proud to provide a platform for layered and honest representation for people in the queer communities and can't wait for viewers to dive in and enjoy this season," Adonisi adds.
The main cast members featured on Becoming season 2 are:
Activist and writer, Trey Moo (she/they/them): As the matriarch of the House of Diamonds, their focus is on keeping everyone housed and safe. But that doesn't mean she doesn't have her own battles to fight. Becoming is there as she confronts family rejection and seeks love and belonging.
Non-binary photographer, Delovie (they): This Ugandan-born photographer deals with gender bias and visa issues.
Activist, Seoketsi (she/her): The first daughter in The House Of Diamonds who faces her traumas while attempting to find emotional, mental and physical stability.
Caley (she/her): A deejay and model who has walked for SA Fashion Week. Becoming follows her as she navigates the modelling industry and begins her journey of hormone therapy.
The rest of the cast is Koyame (he/him), Ayabonga (he/they), Lulu (they) and Nene (she/her).
Becoming: House of Diamonds follows the cast as they go through their individual journeys and meets them at the place where their paths intersect and perhaps even mirror each other.
This is as much a show about community as it is about individual stories, say the producers.
Becoming season 2 is now on Mzansi Magic (DStv Channel 161) on Fridays at 21:30. Episodes are also available on DSTV Catch Up.
Watch the trailer below.