Woolworths addresses Pride campaign controversy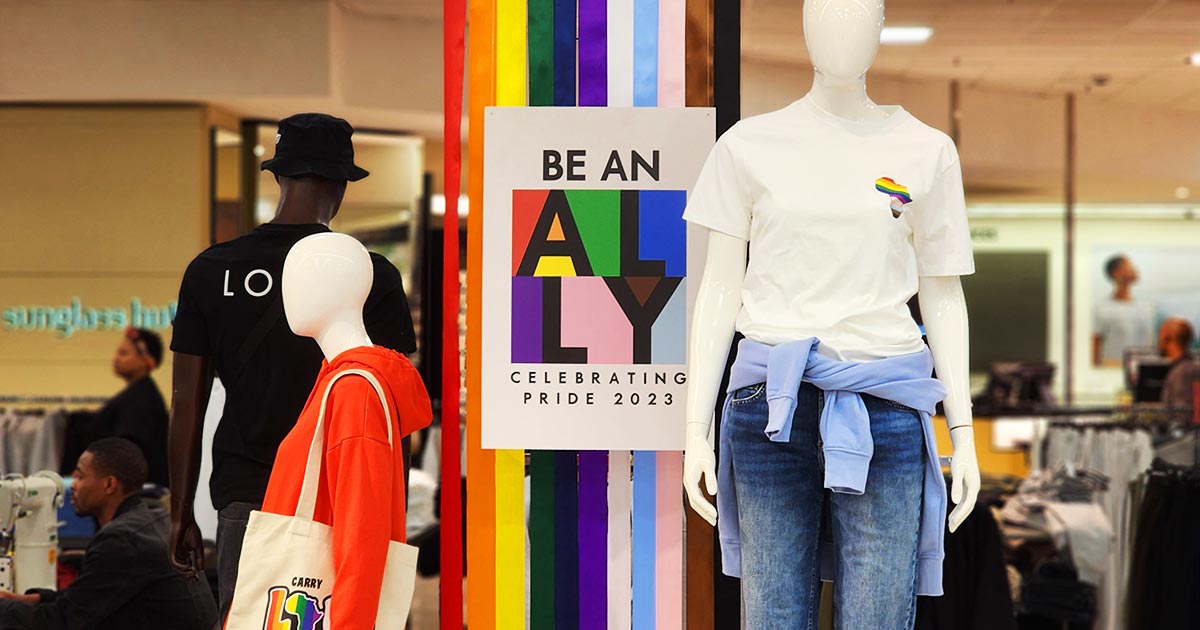 Woolworths has issued a response to the hateful social media backlash received in connection with its Pride campaign.
The South African retailer aimed to showcase its commitment to diversity and inclusion within the LGBTIQ+ community through an extensive online and social media campaign, in-store promotions, and the introduction of a Pride-themed apparel and accessories collection.
Unfortunately, the campaign faced criticism from bigoted individuals on social media, who accused the company of trying to be "woke" and meddling in political issues. Some even went as far as to falsely claim that Woolworths was attempting to sexualise or "groom" children into adopting "the LGBTQIA+ lifestyle."
In response to the controversy, Woolworths has released the following statement, published in full below.
Woolworths has always appreciated and valued the feedback from its customers, and whilst the response to our WPride campaign has been largely positive, we are deeply saddened that the campaign has been felt to be offensive and negatively received by some people in our communities.
It was never our intention to cause division. To the contrary, the overarching objective of the campaign, and our broader Woolworths Inclusive Justice Initiative, is to contribute to a world where everyone feels they belong. This is particularly relevant in a country like ours with so many people with different belief systems and from all walks of life.
As a customer-first business, we always take customer feedback into account, and will continue to do so as we communicate on the various aspects of our social justice programme.
The WPride campaign in our stores during International Pride Month (June), forms part of our Inclusive Justice Initiative, a group-wide position against marginalisation and a strategy towards embracing diversity and inclusion.
The Inclusive Justice Initiative sets out to acknowledge the extent to which certain groups in our society are marginalised, and to help shape an inclusive society in which everyone is accepted, protected, and respected.
In a world characterised by rising levels of inequality, discrimination and marginalisation, Woolworths has chosen to take action on a number of matters relating to racism, gender equity, gender-based violence, diversity and inclusion, social and community development, fair and responsible pay, the development of small to medium businesses, and ethical and local sourcing.
This isn't a first for us. Our campaigns last year, for example, focused on issues of gender equity during Women's Month in August, and in December our #EndTheSilence campaign honoured 16 Days of Activism. We will continue to roll out campaigns that bring attention to other marginalised groups, including the plight of unemployed, discouraged young South Africans on Youth Day.
Guided by our vision of being the world's most responsible retailer, our business has always been a cause for good. The Inclusive Justice Initiative is an integral part of our Good Business Journey and our belief that we are so much more than just a business; we believe our organisation plays a crucial role in the lives of our employees (and their families), our suppliers and partners, and the communities in which we operate.
Our aim is to help build bridges between our communities, and we thank all our customers for sharing their views with us.