Vaal Pride 2023: Celebrating Diversity and Unity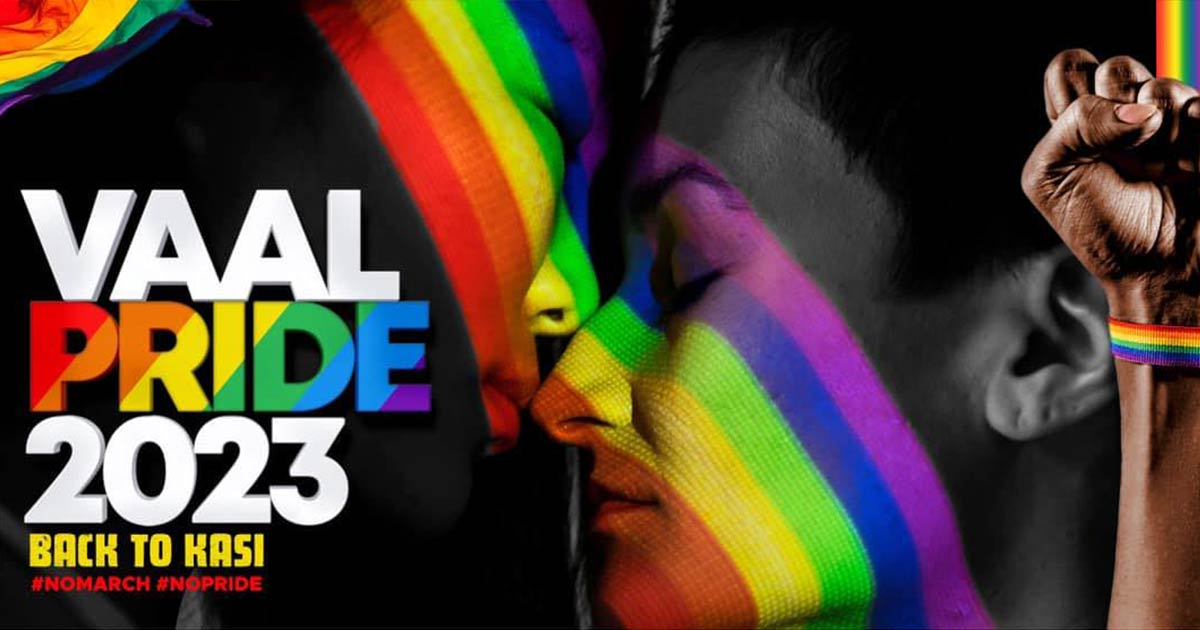 Get ready to immerse yourself in a vibrant celebration of love, acceptance, and community at the 4th Annual Vaal Pride 2023 Festival on Saturday 2 September!
This event promises to be a jubilant showcase of the LGBTQ+ community's diversity, resilience, and strength.
With a march for equality and safety, and a festival brimming with live entertainment, food vendors, and advocacy booths, Vaal Pride is all set to be a memorable experience.
Event Highlights and Objectives
The main goals of the Vaal Pride 2023 Festival are clear and inspiring:
Celebrate the LGBTQ+ Community: This event serves as a rallying point to honor the LGBTQ+ community in Gauteng and throughout South Africa. It's a time to come together, recognise achievements, and celebrate identities.
Promote Equality and Inclusion: Vaal Pride strives to raise awareness about LGBTQ+ issues and promote an environment where equality and inclusivity thrive.
Safe Space for All: Providing a secure and welcoming haven is paramount. Vaal Pride ensures that LGBTQ+ individuals and allies have a space to unite and revel in the festivities.
Showcasing Talent and Creativity: The festival serves as a stage to spotlight the talents and creativity of LGBTQ+ individuals. Art, music, and various forms of expression will take center stage.
Bringing LGBTQ+ Families Together: Families within the LGBTQ+ community are an integral part of Vaal Pride. The event brings families closer and fosters a sense of belonging.
Vaal Pride 2023 Details
Date: September 2nd, 2023
Location: Dlomo Dam
Time: March & Walk begins at 10:00
March starting Point: Kopanong Primary School
Afterparty: Dlomo café from 19:00
March Route
The march route is carefully designed to create maximum impact while ensuring safety and cooperation with local authorities.
Departing from Kopanong Primary School, the march will head northeast on the main road. The first destination is Sharpville Police Station.
At Sharpville Police Station, a memorandum representing the Sedibeng LGBTIQ community will be presented. After presenting the memorandum, the march resumes, turning onto Molefe Avenue from the police station. The route continues along Molefe Avenue, turning onto Main Street, passing through neighborhoods and landmarks.
At the intersection of Main Strret and Seeiso Street, the march takes a left onto Seeiso Street. The route proceeds along Seeiso Street, heading westward until reaching Dlomo Dam.
Festival Highlights
Admission: Free entrance for all!
Cooler Boxes: Bring your normal-sized cooler boxes boxes. Under controlled supervision and at a small fee.
Food Stalls: Savour delicious treats from various food stalls. (Kindly refrain from bringing your own food, as the aim is to support small business owners.)
Entertainment: A lineup of DJs and artists contributing to the vibrant atmosphere.
For inquiries and more details, email Vaalpride@gmail.com.
Mark your calendar, spread the word, and get to Dlomo Dam for Vaal Pride 2023! And don't forget, when Pride wraps up at 19:00, the after party begins at Dlomo Café!