Hong Kong: Court ruling will finally give same-sex couples legal rights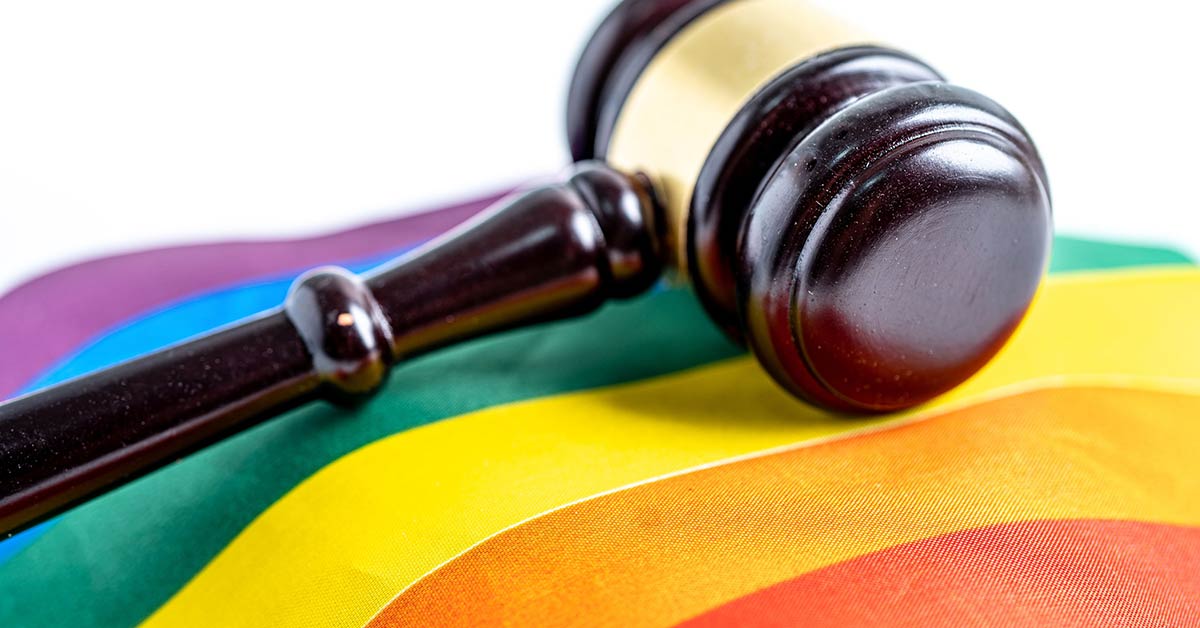 In a landmark decision on Tuesday, Hong Kong's Court of Final Appeal has handed a partial victory to an LGBTI activist, giving same-sex couples hope that their relationships will be recognised.
Jimmy Sham has been tirelessly campaigning since 2018 to have his overseas same-sex marriage legally registered.
While the court's decision fell short of recognising the constitutional right to marry for same-sex couples, it has ordered the government to establish a legal framework for recognising same-sex civil unions.
This framework will provide crucial protection of their rights, ensure their participation in society, and validate their legitimacy.
The court set a two-year timeline for the government to provide the alternative framework, following further legal submissions.
The verdict represents a glimmer of hope for Hong Kong's LGBTI community, which has long been marginalised by outdated and discriminatory laws.
Hong Kong government should act quickly to recognise same sex couples
Amnesty International's Regional Director for East, Southeast Asia, and the Pacific, Piya Muqit, commended the ruling as a crucial step forward. She emphasised that Sham's persistence in advocating for equality has finally yielded results and sends a resounding message to the Hong Kong government that reforms in same-sex marriage laws are urgently needed.
The verdict is seen as a potential starting point for a more inclusive and equitable society in Hong Kong, but Amnesty said that there is still much work to be done. It called on the government to act promptly to implement the ruling, taking the first steps towards securing full equality for LGBTI individuals.
The call for legal recognition of same-sex relationships now joins the Hong Kong government's growing list of responsibilities, which includes legislating laws on gender recognition and combating discrimination based on sexual orientation, gender identity, or intersex status.
"Jimmy Sham's marriage is legitimate and should be recognised as such. Today's verdict must be the springboard for the Hong Kong authorities to stop discriminating against people based on who they are and who they love," commented Muqit.
"All laws, policies and practices that discriminate based on sexual orientation, gender identity and intersex status must be reviewed and overhauled. All marriages should be treated equally," she added,
Background to the case
Sham's advocacy began in 2018, following his marriage to his partner in the USA in 2013. He argued that Hong Kong's existing laws are unconstitutional.
A former leader of the disbanded protest group Civil Human Rights Front, Sham has been targeted separately by authorities for his political activism. He has been in custody since March 2020, facing charges of "conspiracy to commit subversion" under Hong Kong's National Security Law.
Currently, Hong Kong only legally recognises marriages between a man and a woman, refusing to acknowledge same-sex marriages, civil partnerships, or any other form of legal union.